Summer holidays in Puglia are growing as the new trendiest thing, but what about spending some autumn day in the area? Will you be able to swim or is it already too cold? If you are looking to find more about Autumn weather in Puglia, first thing you will probably check on Google is 'Puglia weather October'. Well, you don't have to do it. Being Puglia local expert, we at Aria Journeys have done all the hard work for you.
By reading on, you will discover more about
– What the Puglia weather is like in October.
– The things you might want to see and do in Puglia in autumn.
– What's the best way to enjoy Puglia weather October.
Little spoiler alert: you might want to reserve your spot among our luxury Puglia holiday villas.
---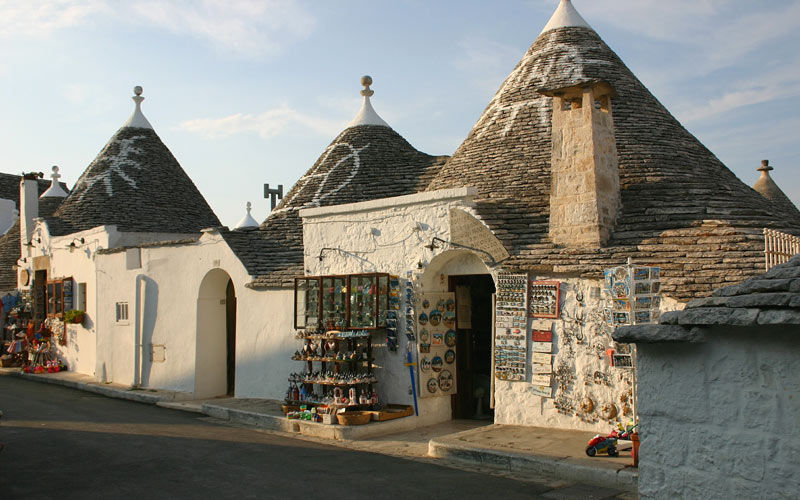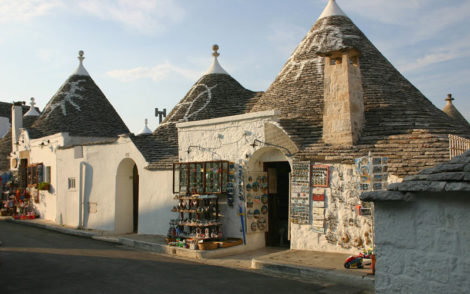 Puglia is much more than a summer destination
The footprint stamped region of Puglia isn't just for sunseekers. The autumn can also provide a getaway like no other.
The traditional Mediterranean climate means it's much warmer than the UK, so there's no wonder the area ranks highly by sun-starved travellers.
October is the most popular time for out-of-season visitors (aside from the pleasantly warm month of May) and has become the go-to location for holidaymakers looking for somewhere a bit different during the cooler months.
---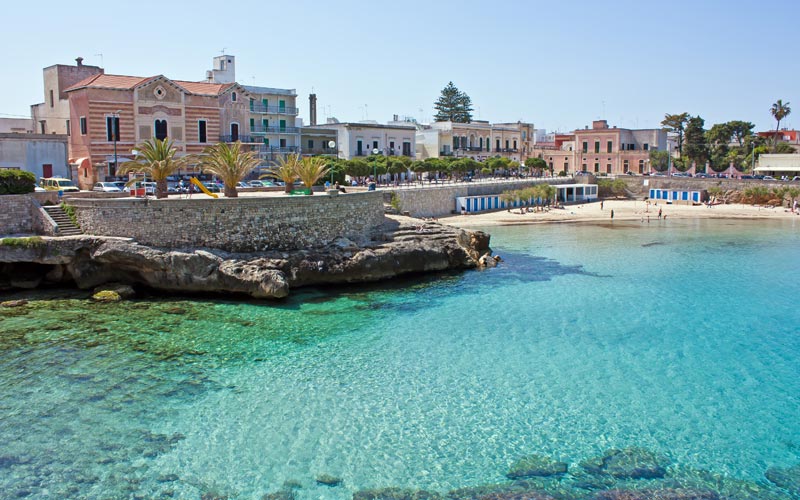 What's the weather like in October in Puglia
Average temperatures of 17°C make autumnal October the perfect respite away from the wintry turns of the UK climate. Boasting 6 hours of sunshine and a relatively low average of 8 days of rain, October is the ideal late getaway to break up the long slog between summer and Christmas.
Even if we can't make any promise, it is very likely you will be still able to fully enjoy the sea. With warm days and a lot of sunshine, especially in the first half of the month, Puglia weather October will be warm enough to go for a swim in the sea at the gorgeous Puglia beaches.
---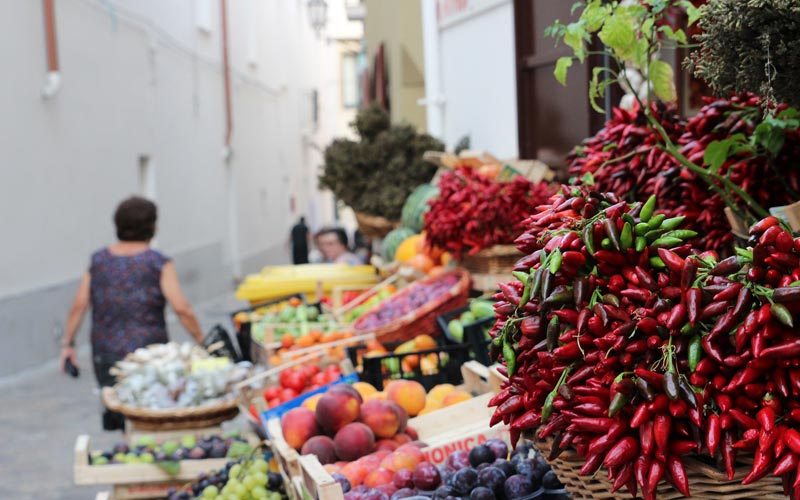 Things to do in Puglia in october
Not in the height of the season, the region's events and festivals do teeter off by October, but there's still a few hidden treasures.
Theatre is a much-loved tradition in the region, and autumn signals its return.
The month is also great for wine lovers as the new grape harvest begins, so brings with it alluring aroma all over the countryside. The cooler temperatures also make for more pleasant days adventuring around the old towns and villages.
---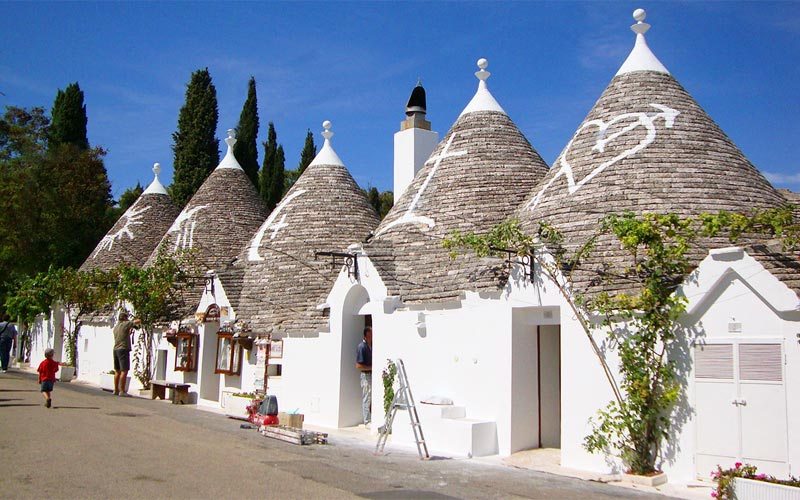 The perfect season to visit
Packed full of historic and archaeological sites in popular towns like Lecce with the Salento's Baroque buildings, and of course the iconic Trulli in Alberobello, there's much more than beaches and wine to Puglia.
And what's more, by waiting a month or two to visit in the out of peak season, you'll still soak up the vitamin D, but not be too exhausted from the heat to experience Puglia's nightlife.
---
Making the most of Puglia weather in october
With more things to see and do than many think – there's always something new to experience in Puglia. And if you get there in the first half of the month, you might also find that the sea is still warm enough for a dip!
No matter which month you choose to visit, Puglia has plenty to entertain. And if you're fascinated by the history and culture of Puglia, staying in an authentic villa could make it extra special.
We specialise in providing a whole range of luxury villas in Puglia to suit all tastes, but our Trulli and Masseria villas give an Italian escape that edge. Rustic and charming, they come with private pools, outside space, and a cosy interior that acts as a home away from home.
---
Let us find your  home this October in Puglia
Villa Serena
Not far from the sandy beaches and lively coastal town of Ostuni, this smart and beautifully resorted trullo villa is only 20 minutes from the village of Alberobello. It is also within easy driving distance of Torre Guaceto, a glorious protected beach.
Villa Serena boasts 4 delightful double bedrooms and 3 bathrooms that can host up to eight guests.
Privately enclosed with high stonewalls, a gated driveway and surrounded by 5 acres of olive trees and vineyards, Trullo Serena is secluded and peaceful.
Villa Filippa
With its enchanting garden, abundant outdoor living and dining spaces,Villa Filippa is a superb Puglia holiday house for those who love an al fresco lifestyle.
Accommodating up to 12 guests with 6 bedrooms and 7 bathrooms, Villa Filippa has been exquisitely designed and furnished throughout keeping many original features but with a stylish country feel.
Conveniently only 20 minutes from the beach and Torre Guaceto, a protected nature reserve, the villa is only a short drive away from the lively towns of Ostuni, Ceglie Messapica and Martina Franca.
Choose one of our fabulous luxury villas in Puglia or contact us to help you craft an unforgettable holiday!