As one of Southern Italy's most fascinating UNESCO World Heritage Sites, the trullo city of Alberobello in Puglia is a wonderful place for history buffs to holiday.
Popular for its dry-stone buildings with conical huts (trulli), Alberobello is a small village that can be visited in a couple of hours. If you are not a touch-and-go tourist and you rather prefer to enjoy the slow southern Italian pace, then have a look at our top 4 things to do in Alberobello in 24 hours.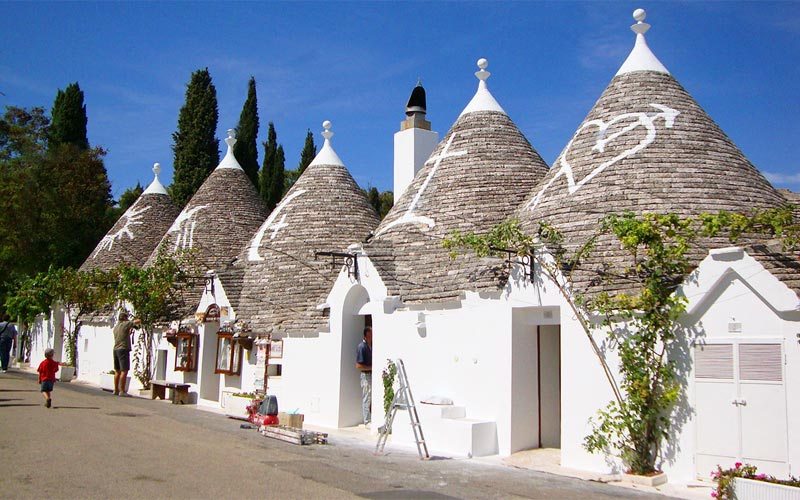 ---
Stroll the trullo bars, shops and cafes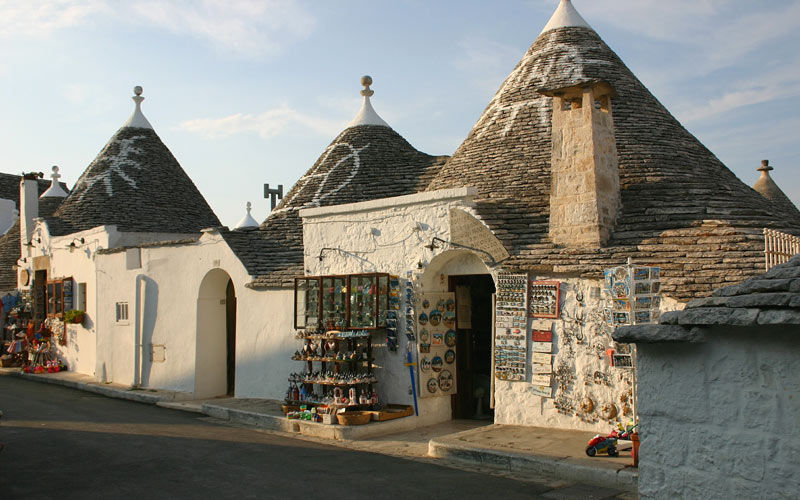 Alberobello is famous for its trullo homes so a visit would simply not be complete without dedicating a little time to exploring the shops, bars, cafes and restaurants that are housed in the unique 14th century structures.
Don't forget to check out Trullo Sovrano, Alberobello's only two story trullo built by a wealthy priest's family – it has a wonderful souvenir shop. Some of the trullos have also been converted into tiny museums that offer visitors a glimpse at how life used to be in centuries bygone.
Do you want to discover another enchanting Puglia city? Then read what to do in 24 hours in Lecce.
---
Follow the steps up to the Piazza del Popolo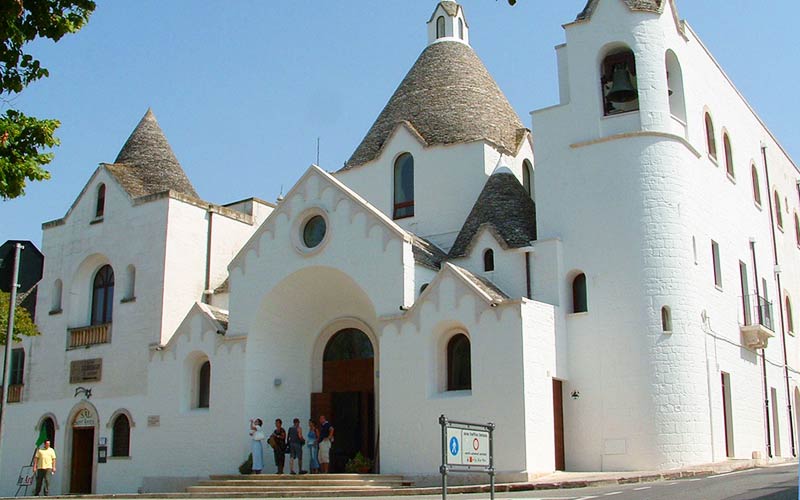 Without a doubt, Alberobello's most defining feature is the Zona dei Trulli on the western hill of town. The slope is peppered with 1500 beehive-shaped houses, all with white tipped roofs that create a curious illusion of snow.
High on a hilltop, Belvedere Trulli offers spectacular views over the picturesque town. Don't forget your camera as the outlook over the town of Alberobello is gorgeous!
---
Embark on an afternoon cycle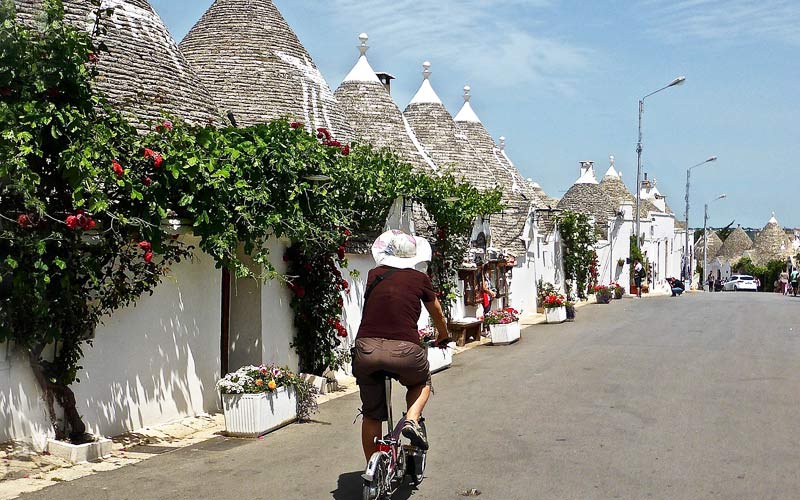 Puglia is renowned for its silvery olive groves, sprawling fields and lush vineyards, and Alberobello is one of the region's most beautiful areas.
The best way to explore its surrounds is on two wheels at a leisurely pace. With the sun shining on your face and the breeze in your hair, we guarantee you'll love it.
Take a look at our bike tours for great route options.
---
Enjoy a sumptuous dinner at Il Poeta Contadino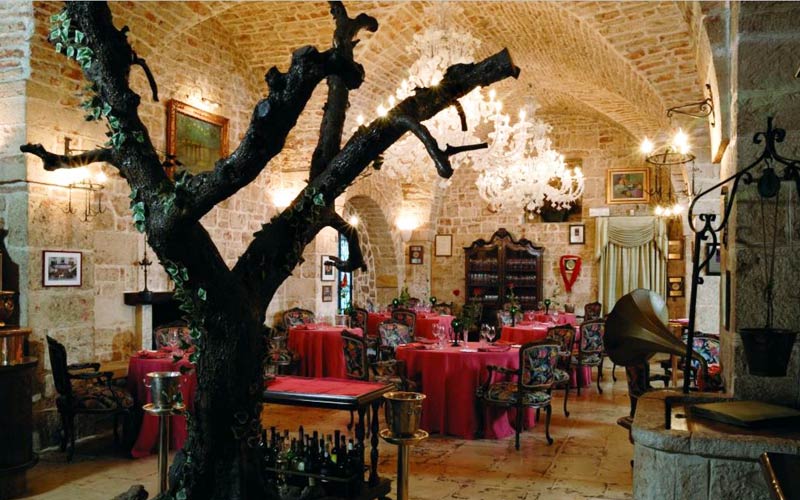 Just outside town sits Il Poeta Contadino, a medieval style restaurant that's sumptuously decorated with rich woods, glittering chandeliers and sparkling silverware.
The creative menu of the restaurant boasting 1 Michelin Star, features a myriad of Alberobello favourites, including fava bean purée with rod-shaped cavatelli pasta and seafood.
Are you enamoured at the idea of holidaying in one of the world's most beautiful UNESCO sites of Puglia?
---
Villas to rent in Puglia close to Alberobello
To fully enjoy Alberobello's atmosphere, there is nothing better than staying in the typical 'Trulli', with their lovely coned roofs and beautiful countryside surroundings. At Aria Journeys, we have hand-picked some gorgeous trulli houses that have been recently restored and painstakingly converted into luxury villas to rent in Puglia. You can discover our trulli holidays Puglia collection here.