On the search for golden sand, crystal clear waters, divine weather and stunning natural beauty? Then look no further than the heel of Italy and its gorgeous Puglia beaches. Located in the southern region of Italy, Puglia is a fabulous choice for holidaymakers on the search for a luxurious and relaxing seaside getaway. You can read more about Puglia geography.
With 800 km of shoreline, Puglia boasts two Mediterranean seas which offer its guests a huge variety of coastal beauty. From the glittering waters of the Ionian to the shimmering sands of the Adriatic, it's the stuff that holiday dreams are made of.
---
Puglia beaches are naturally diverse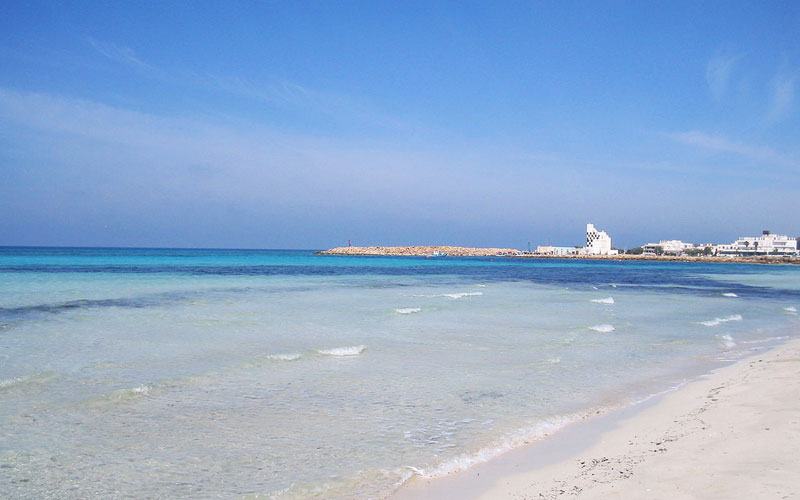 What makes Puglia so unique is its sheer diversity. While some coastal holiday destinations offer little more than warm weather and beautiful beaches, the Pugliese coast is peppered with a myriad of stunning seaside views and experiences.
As well as golden paradisiacal sandy beaches, holidaymakers can also discover green wooded hills, white steep cliffs, amazing rocky coves and mysterious grottoes.
Have a look at our superb villas in Puglia
---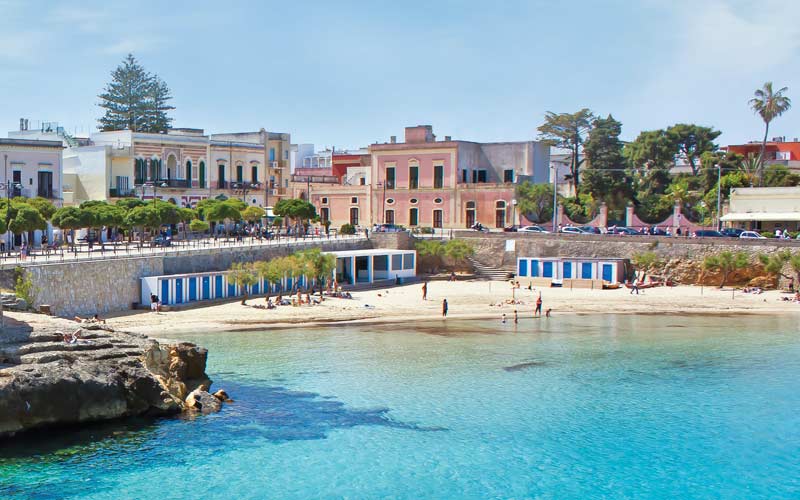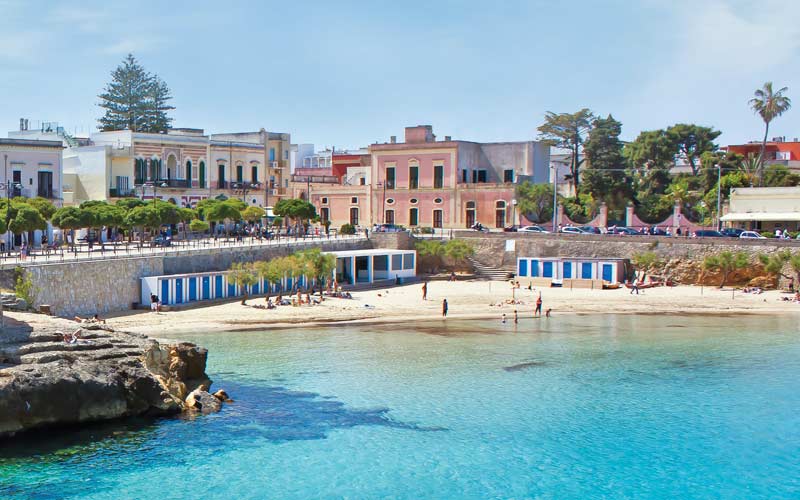 WHAT DOES BLUE FLAG BEACH MEAN?
Every year, the international organisation the Foundation for Environmental Education (FEE) puts together its prestigious Blue Flag certification.
The award scheme recognises beaches or marinas that meet stringent quality standards in water, facilities, safety and environmental management.
We will focus here on some Puglia beaches that over the years have been awarded a Blue flag eco-labels for their amazingly clean water and sustainable development plans.
---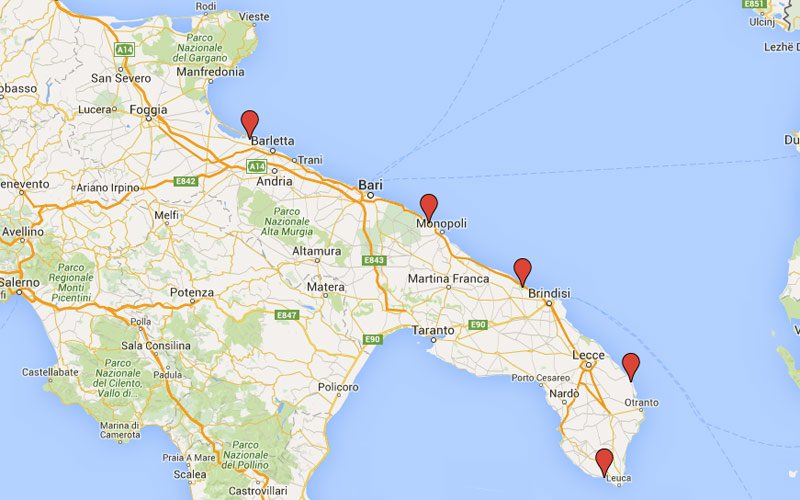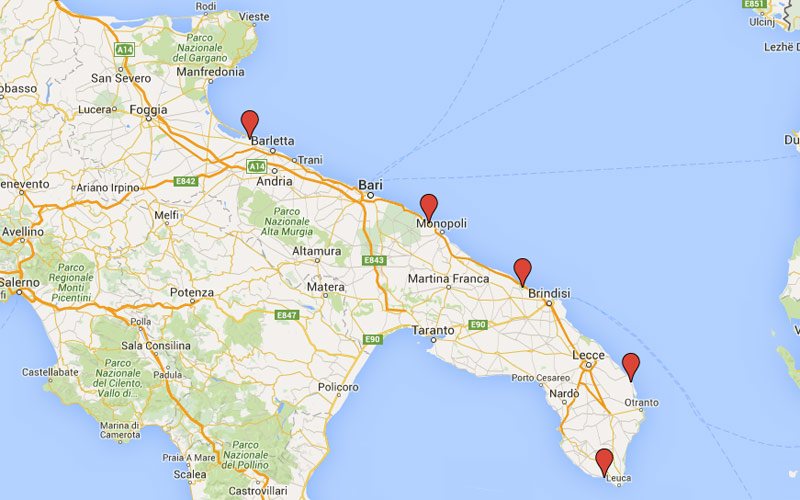 HOW WE CHOSE THE TOP 5 PUGLIA BEACHES
We choose from the myriad of marvellous Puglia beaches first, then we further hand-picked from some of the best beaches awarded with the Blue Flag.
This personal, partial selection includes the Top 5 most amazing beaches of Puglia, chosen for their exceptional beauty, from south to north of Puglia.
So which beaches made the list? Here are our top five!
---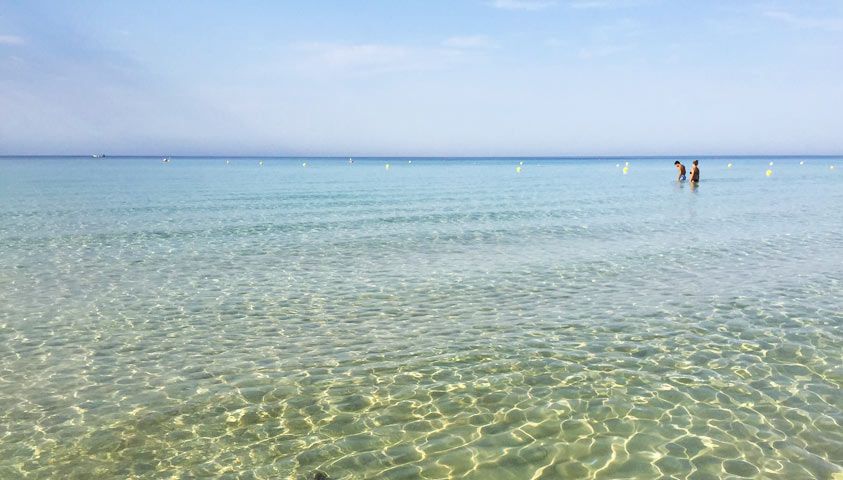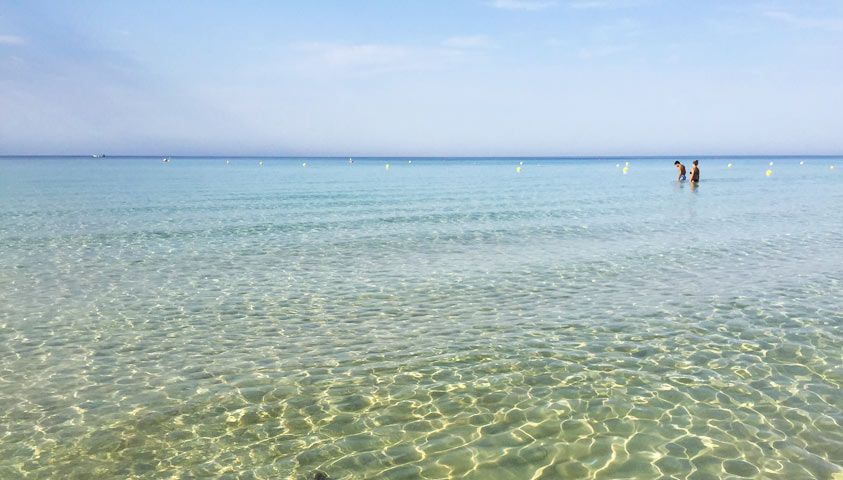 1. PESCOLUSE: THE MALSIVES OF PUGLIA
Located in the far south of Puglia, Pescoluse is one of the region's premier beach destinations. Celebrated as the 'Maldives of Puglia,' the fine white sands and idyllic azure waters are positively heavenly.
With a length of over 5km, it's perfect for long relaxing walks at sunrise or sunset, or for jogging along the Ionian seashore.
For holidaymakers wanting to live out a true Puglian holiday on the coastline, the exclusive Sea Breeze and Fine Food experience in fascinating Pescoluse is a must.
---
2. TORRE DELL' ORSO: THE TWO SISTERS
Torre d'Orso is located a little closer to Lecce, the region's treasured baroque gem city.
With its powdery white sands, crystal clear water and two towering sea cliffs known as the Due Sorelle (two sisters), the beach is one of the region's most dramatic landscapes.
Located in Castro Marina, the opulent Villa Tosca features a beautiful swimming pool, spacious garden and outstanding sea view. Book Villa Tosca now!
---
3. TORRE GUACETO: A SECLUDED PARADISE
As a protected marine area and a nature reserve, Torre Guaceto is a haven for natural beauty. The several kilometres of coastline means there is always a private patch of sand to claim, while the colourful coral reefs and seagrass beckon snorkelers and divers alike.
For the perfect base to explore Torre Guaceto and the other amazing Puglia beaches, Trullo Tito is a wonderful accommodation option. The traditional dry-stone villa features a picturesque conical roof and is also a stone's throw away from Alberobello, the popular UNESCO world heritage site.
---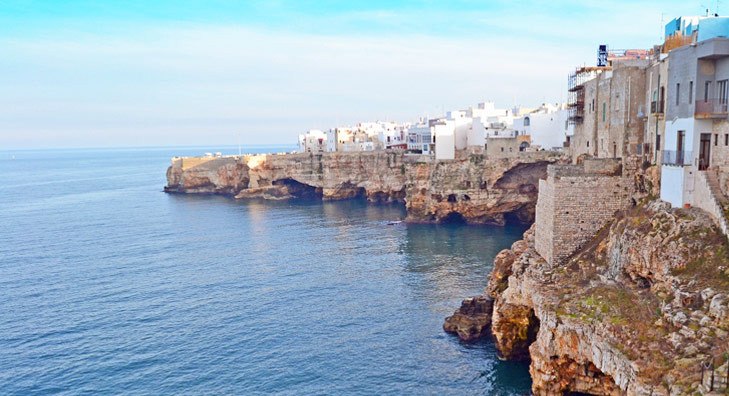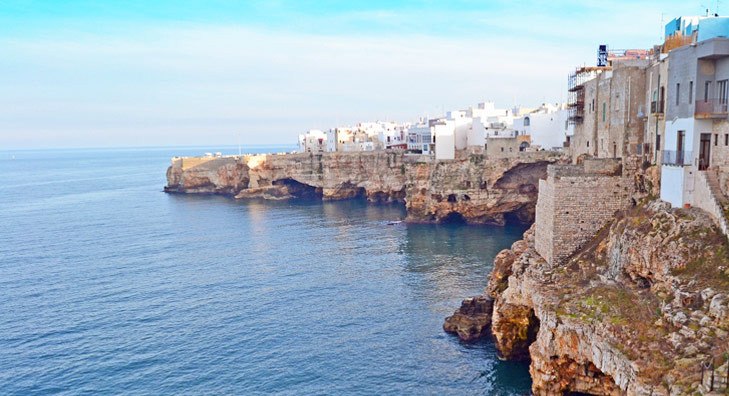 4. POLIGNANO A MARE
Sitting in the heart of Puglia, Polignano a Mare charms beachgoers with its impressive rocky coast interspersed with some spots of sandy Puglia beaches.
When it's time to grab a bit to eat, stretch the legs or escape the midday heat the enchanting town of Polignano a Mare beckons.
---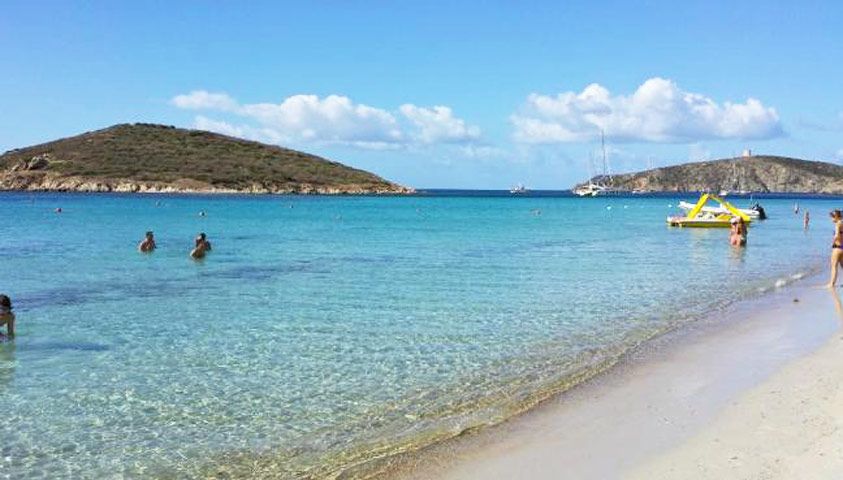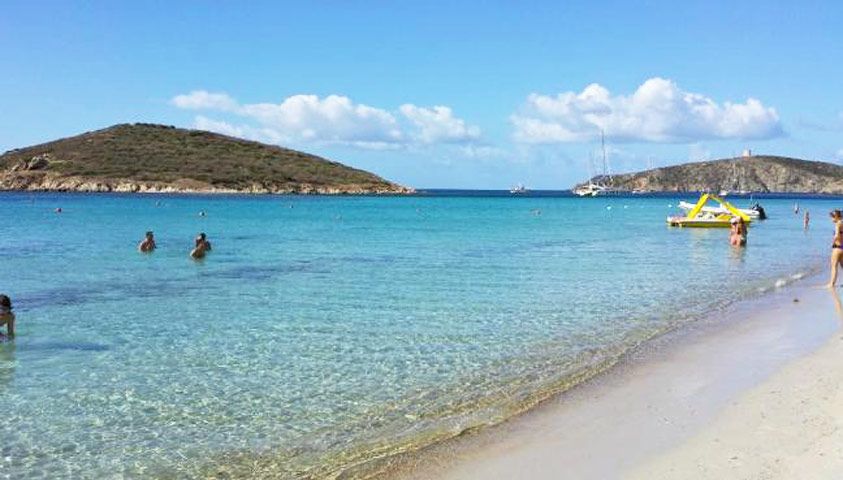 5. MARGHERITA DI SAVOIA
Located in the province of Barletta-Andria-Trani, Margherita di Savoia is ideal for holidaymakers seeking utter relaxation.
The famous salt pans are a must-see highlight while the calm waters make it perfect for a luxury family vacation in Puglia.
Choose among our large Puglia villas for rent in southern Italy to reserve a private haven of relax and make the most of your Puglia holidays.
---
Let us find your dream Puglia villa by the beach
VILLA TOSCA
7 Guests, 4 bedrooms, 3 bathrooms, Swimming Pool
Incredible sea views, stunning interiors and a curvaceous small pool combine for a quintessential Mediterranean holiday villa.
The lovely 30 cubic metres small pool is perfectly situated overlooking the Adriatic Sea.
VILLA GILDA
8 Guests, 4 Bedrooms, 4 Bathrooms, Panoramic Pool
Only 2 km from the sea Villa Gilda offers a refreshing infinity pool where you can be awed by the Italian sunsets and sea views.
Located close to the town of Le Capannine with only a 10-minute drive away from the beaches of Punta Prosciutto, Torre Colimena and Chidro, one of Puglia's protected and beautiful nature reserves.

VILLA PETTOLA
6 Guests, 3 bedrooms, 4 bathrooms
Just 200 metres away from the sea, Villa Pettola is also the only property in the area that gives you direct access to the exclusive private beach club Il Lido.
This sea-side villa can accommodate up to 6 guests with 3 bedrooms and 4 bathrooms.
An ancient farmhouse that was recently refurbished, Villa Pettola is a seamless fusion of contemporary elegance and traditional charm.
---
What's next?
Puglia beaches are just one of the many amazing features of the area! The southern Italian region of Puglia is a dreamy destination for holidaymakers of all kinds.
From families with small and teenager kids to honeymooners, from group of friends sharing the same passion for cooking to retired people there are so much things to do in Puglia.
If you are looking to fully enjoy the area, why don't you book one of our luxury villas in Puglia? Dotted across the region, they are guaranteed to create an unforgettable experience.
Discover our exclusive selection of Top Puglia Villas by the beach and let us help you craft a memorable getaway.