Wine tasting enthusiasts, prosecco lovers, wine-making curious travellers… so many people are passionate about Italian wine! If you think it is for its taste then think again: they are making the healthier choice!
For centuries humankind has been enamoured with the liquid produced by fermenting grapes. In fact, archaeological studies suggest that what we now know as 'wine' has origins dating back to 5400 BC in the Zagros Mountains of Iran.
We're a bunch of self-confessed vino lovers and are adamant that it should be the signature drink of every adult, no matter what their personal tastes. After all, there's something for everyone… aperitif wines like Prosecco, sweet dessert wine like Moscato, fruity, smooth, tart, crisp, creamy, earthy and oaked… The list of Italian wines goes on! Still need convincing?
Read on for our Top reasons why vino should be your signature drink!
---
It's the 'healthiest' alcohol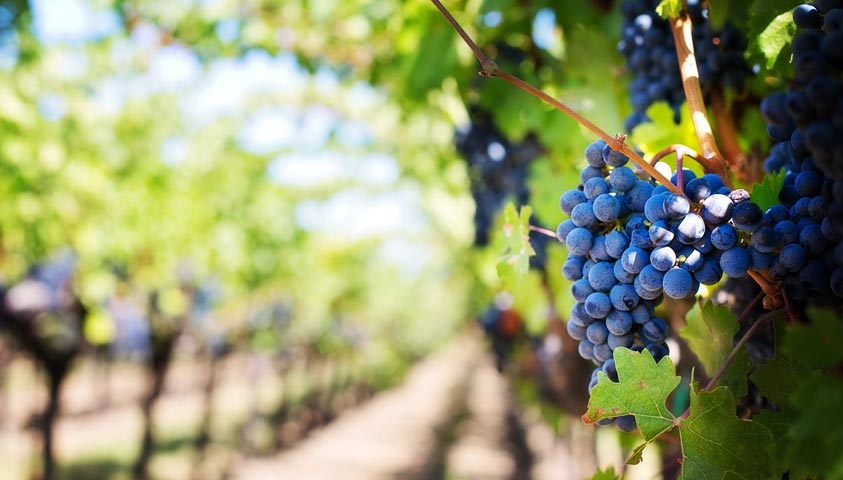 According to a Finnish study, wine tasting passionate and wine drinkers enjoy a 34% lower mortality rate than their beer and spirit loving counterparts.
Another healthy idea? What about being involved in wine making process while on holiday in Puglia, during Vendemmia (harvesting of wine grapes) ?
---
Arrivederci calories!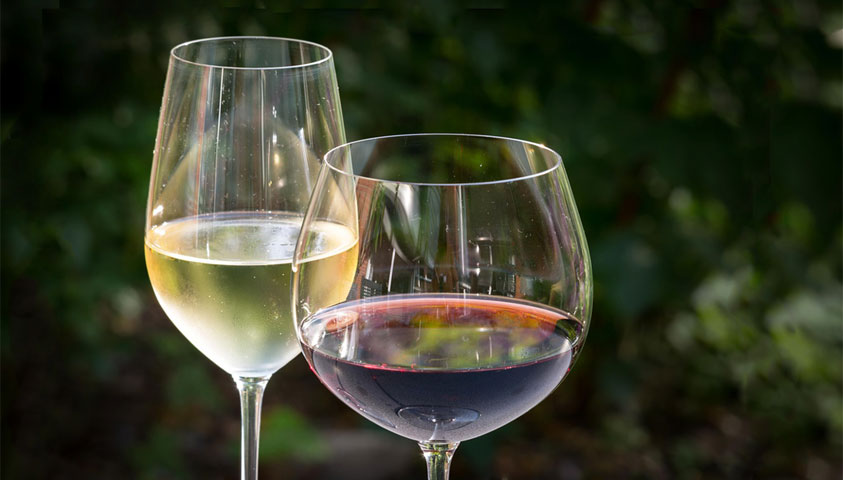 Unlike sugary premixed drinks and mixers wine has a wonderfully low calorie count which makes it a great option for those watching their waistlines.
If you are counting your calories, then, is good to know that a glass of white wine like Pinot Noir has around five calories less than red, which makes Puglia's signature Bombino Bianco, Bianco d'Alessano and Verdeca grapes a fantastic choice for drinkers watching their waistlines.
Learn more about native grapes variety of Puglia.
---
Lowers the risk of heart disease and attacks
The tannins found in red wine contain procyanidins which have been scientifically proven to protect against heart disease.
A Harvard School of Public Health study also confirmed that moderate drinkers suffering from high blood pressure are 30% less likely to fall victim to a heart attack than non-drinkers.
For your next wine tasting, give Puglia's Primitivo grape a try! It is known for its high tannin count which makes it a guilt free, heart-healthy option!
---
It's fun to pair with foods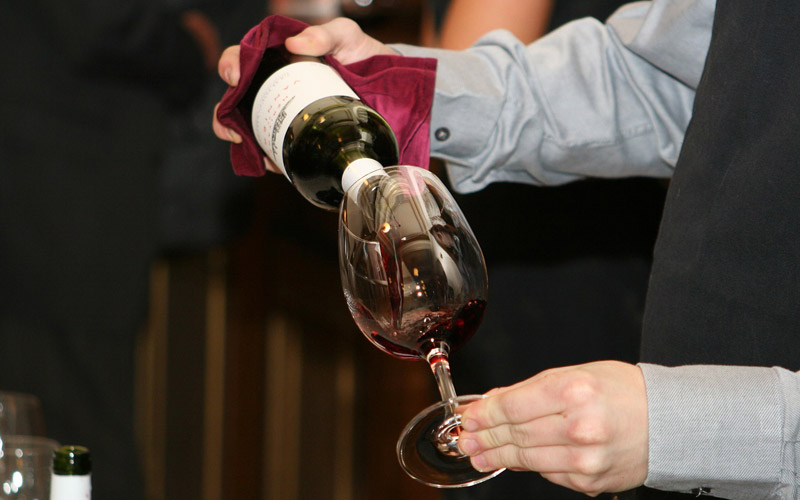 Italian wine is an incredibly diverse drink and comes in a plethora of different strengths, tastes and textures.
We love the process of choosing the perfect wine to pair with a tasty meal. For example, sauvignon blanc is lovely with tart dressings, prosecco complements light creamy dishes, chardonnay is fabulous with fatty fish, Riesling pairs wonderfully with sweet exotic flavours, pinot noirs harmonise with earthy aromas while dry roses are amazing with cheese.
In Puglia, pairing wine with food is considered a regional art. The hallmark Negroamaro grape is used to produce Salice Salentino wine which pairs wonderfully with rich tomato sauces and rustic pasta dishes.
---
It sharpens the mind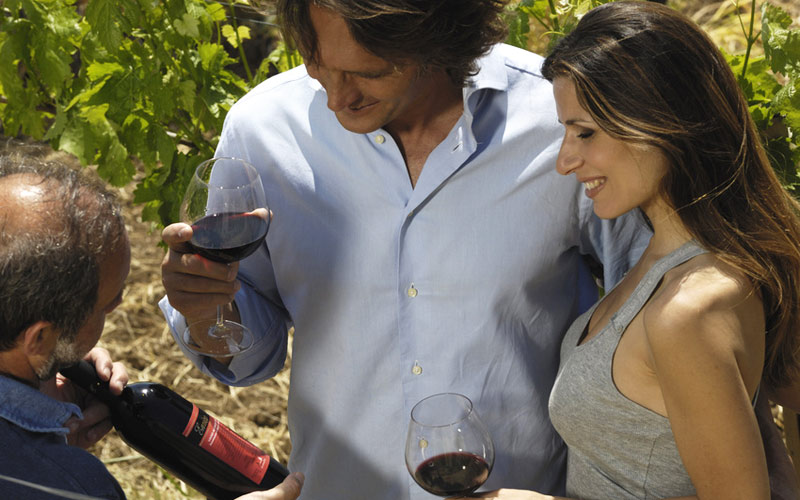 Amazingly, a recent study conducted by Columbia University discovered that moderate drinkers experience markedly slower brain function decline rates that non-drinkers.
The anti-ageing action of wine is surely a wonderful excuse to indulge in a wine tasting of Italian wine!
Discover more about Puglia's wine traditions here.
---
It's a global hobby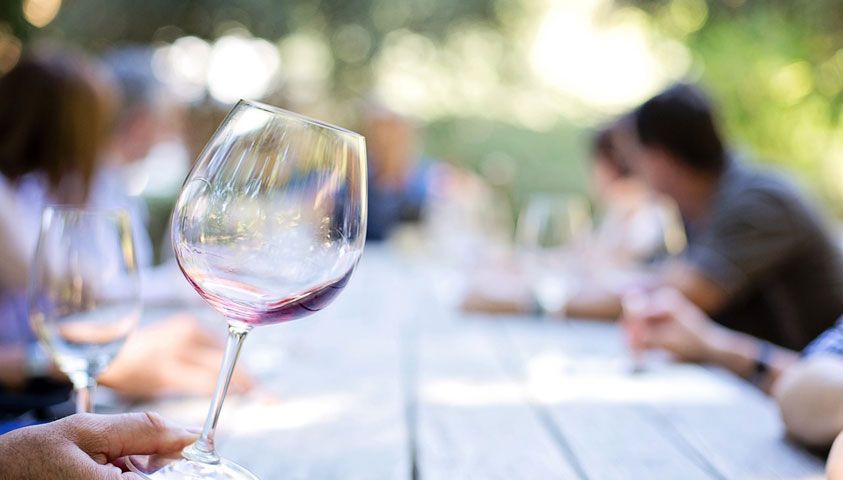 A passion for fine wines (champagne, prosecco, moscato, chianti, pinot noir, ribolla gialla…) is a hobby that can be indulged around the globe. Sampling produce from different regions is a fantastic way to really get a feel for a local culture and its cuisine.
In Italy's southern Puglia region, travellers can embark on an exclusive wine tasting tour with Aria Journeys. Held at a magnificent castle vineyard in the heart of the Salento countryside the tour is a magical way to experience the romance, history and aromas of the enchanting estate.
---
Have we convinced you to join us for a wine tasting on the vino bandwagon?