The perfect destination for culture vultures bouncing from place to place, looking to get stuck into Italian life, as well as those who prefer a relaxing escape away from it all in a peaceful trulli for rent, Puglia's charm is strengthened by its mild climate.

Why Puglia is perfect in May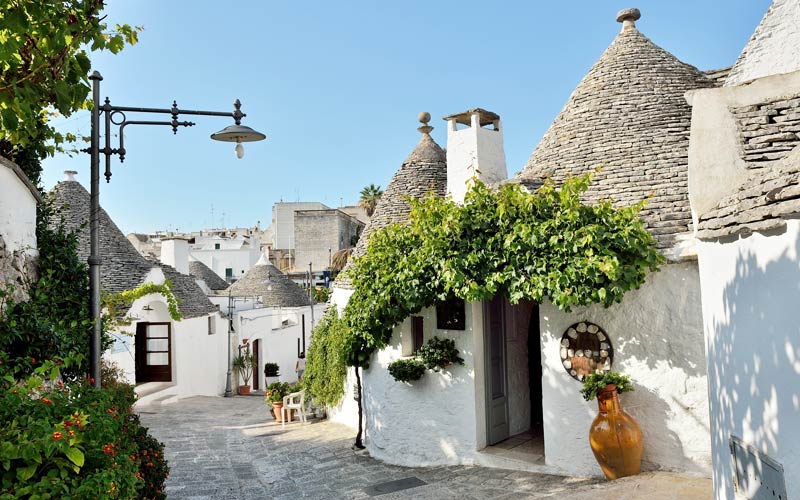 May is a month that always attracts attention from tourists. Those keen to escape and enjoy some early summer sun often travel to Puglia for its guaranteed warm weather, a calmer and like a local authentic experience, picture-perfect views and a true immersion in its colourful culture.
Much quieter than in the peak season, it's easier to move around and explore everything it has to offer. The quaint towns and beaches are also generally much quieter, allowing you to take in the uninterrupted atmosphere.
---
The lovely mild weather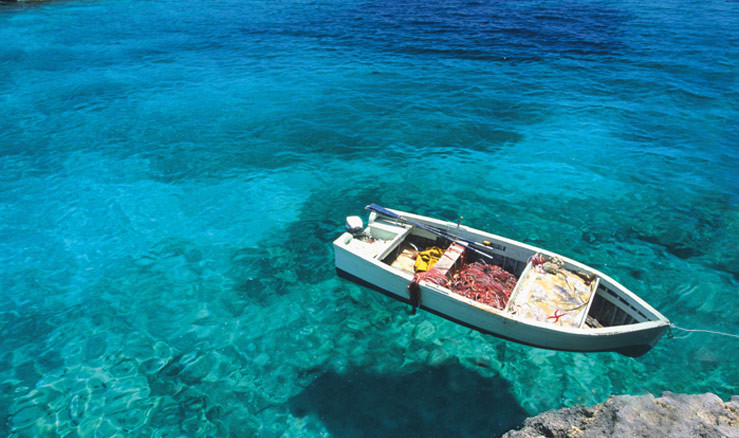 Not too warm, and mostly dry, May is arguably one of the best times in the calendar to visit Puglia.
Boasting warm but comfortable weather for those seeking sun, but without the glaring heat that comes with the height of summer, its average temperature of 18 °C make the warmest month of the year after the peaks of June, July, August, and September.
The nights are cooler than the days, with average temperatures of around 13°C, so it's advisable to take a jumper.
---
Strolling the streets of Lecce, Ostuni and more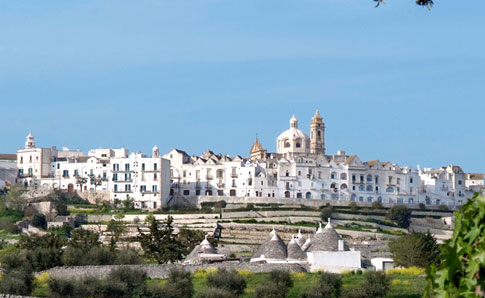 Just because the season isn't at its peak yet, that doesn't mean there's nothing to do.
May is the perfect month to visit enchanting cities such as Locorotondo, Alberobello, Ostuni, Lecce and many more local gems.
Get lost in their narrow streets, smell the local flavours, taste their delicious food and live the local experience at ist fullest.
---
Cantine Aperte and wine events

The last weekend in May plays host to one of the most important events on the calendar – Cantine Aperte (open cellars).
Offering a behind the scenes view of the wine industry, wineries open their doors to visitors and encourage communications with wine connoisseurs. Highlights include wine tasting, art exhibitions, and sommeliers.
---
The major religious festival in Bari

At the beginning of May, La Festa di San Nicola takes over Bari to give thanks and worship the tomb of San Nicola.
The tradition began in 1087 when sailors took the relics of Saint Nicolas from his resting place in Muslim controlled Myra. The celebration is washed in history and is certain to whisk you away in the adventure of it all.
---
Who should visit Puglia in May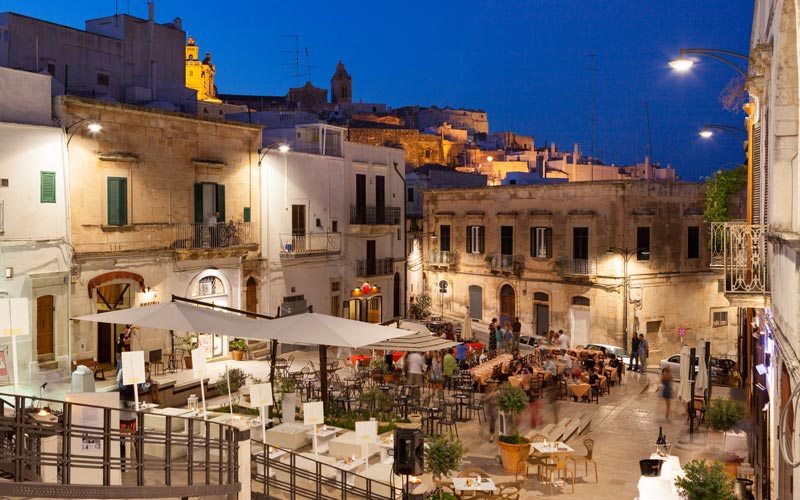 With so much going on in the region, May is the perfect time to explore Puglia in all its warm glory.
Popular with groups of friends who want to learn more about the heel to Italy's boot, it never fails to impress. If you're thinking of visiting as part of a group, a large villa provides the perfect base.
Coming with outdoor areas, a swimming pool, and enough space to enjoy your own and each other's company, large villas in Puglia provide a stunning base for groups of all sizes.