From sophisticated haute couture to fabulous pret-a-porter designs, made in wedding dresses are in great demand in all of Italy and abroad.
While Puglia has recently become internationally known as one of the most charming wedding destinations, the region has long been one of the leading Italian suppliers in bridal gown designs.
---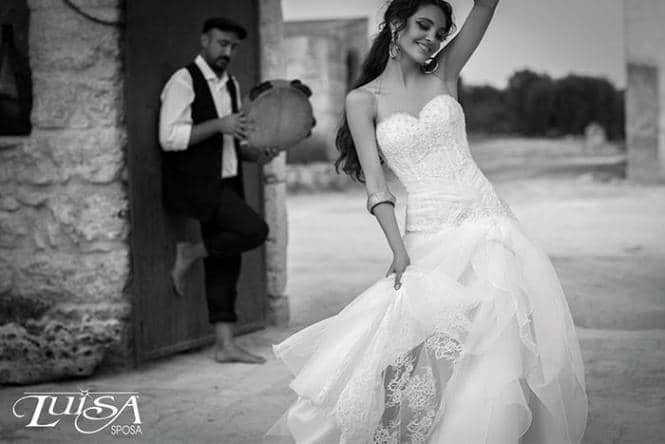 Traditional dress-making skills, sterling fabrics, and innovative designs are what make the bridal fashion of Puglia so popular around the world.
Wedding dress designers from Puglia are in a constant search and development of new patterns, creations, and ideas in order to leave the future bride speechless when she puts on her wedding dress.
---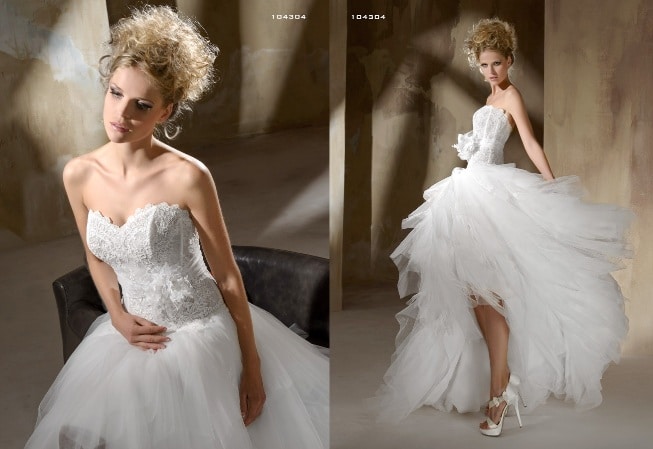 Puglia Wedding Dressers today
Today, Puglia boasts numerous successful participation in various national and international wedding expositions like 'Sposa Italia' in Milan, 'Collection Premier Moscow' in Russia and 'Italian-Style Marriage in Apulia' in Shanghai, China.
In addition, Puglia organises shows and events dedicated to bridal fashion like Tratti D'Amore, with professional show rooms and many others. Furthermore, Puglian wedding ateliers participate in many fashion weeks in different cities.
---
How to choose your special dress
If you are thinking of getting married, why don't you opt for an elegant and refined wedding dress, stylishly tailored by an eminent Pugliese designer or made exclusively for you in a creative workshop in Puglia?
To help you choose an amazing bridal gown, we have carefully chosen a few internationally known Pugliese wedding dress designer ateliers.
These brands shape their bespoke wedding dresses starting from the selection of the most precious fabrics and lavish embroidery which, thanks to the skillful master designers, turn into glorious creations, able to satisfy even the most demanding brides.
And if you opt for a Puglian wedding dress, why not choosing a luxury private villa in the region as your wedding venue? Check out our superb villas that will make your special day even more special.
---
Cotin Sposa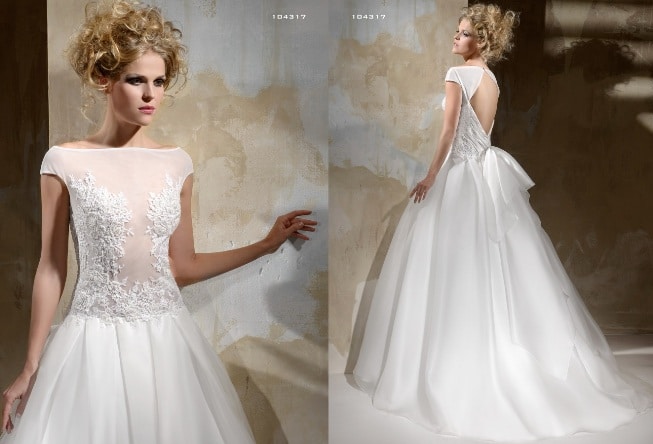 Located in Bari, the commercial centre of Puglia, Cotin Sposa is known across many countries for its refined wedding dresses of the highest quality, designed according to Italian traditions and the latest trends in bridal fashion.
The workshop offers classic creations of timeless beauty, created by talented designers and experienced tailors and made with the most precious textiles, selected laces, handmade embroidery, and Swarovski details.
---
Luisa Sposa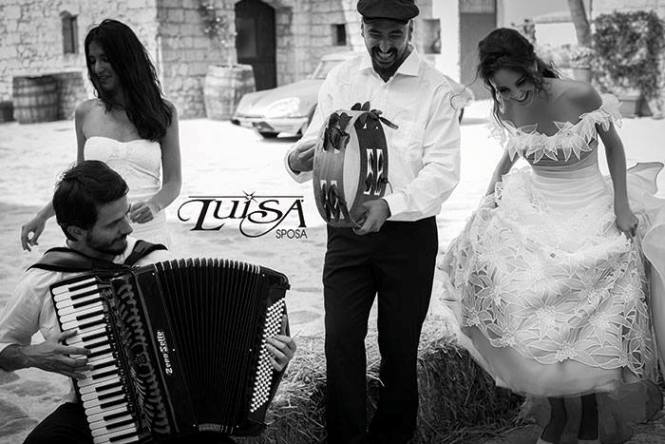 Luisa Sposa has been creating unique wedding dresses in Putignano, in the province of Bari, for 25 years. The trademarks of this family-run business are the use of exquisite Italian fabrics, precious appliques and French lace decorations complete with scrupulous handmade finishing.
Luisa Sposa takes great pride in its Pugliese traditions, highlighting the places in which its fabulous wedding dresses are designed and manufactured even in its photoshoot.
---
Errico Maria Alta Moda Sposa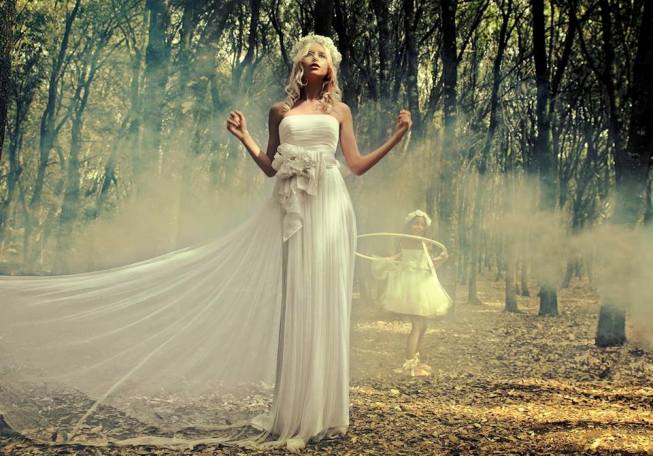 Located in Ostuni, in the province of Brindisi, the Errico Maria's bridal atelier offers a mix of creativity, tailoring skills, prestigious fabrics and a special attention to details.
The vast choice of enchanting and sophisticated wedding gowns is characterized by the unique style of Errico Maria, now a recognized brand all over the country and abroad.
Appreciated for the sensual and original touch in bridal fashion, Pugliese designers specialize in enhancing the individual style of the brides accentuating their femininity and charm.
Whether you are after a unique wedding dress individually tailored and sewn in accordance with your desires or an exclusive pret-a-porter wedding gown, in Puglia you will face just one issue: picking only one wedding dress among the huge choice of stunning and graceful high-fashion bridal designs!
---
Did you enjoy learning about Puglia's bridal traditions? Would you like to earn more about what makes this region unique?Read on.