A combination of award-winning Puglia beaches, enchanting Italian wedding venues, Puglia villas near beach and staggeringly beautiful scenery such as trulli houses has highlighted Puglia holidays as one of the most sought-after vacations in the world. That's the reason why Puglia, the Southern region of Italy located in the 'heel', is so popular with Hollywood stars.
The beauty of Puglia (or Apulia as it was once called) is unrivalled; from the white-washed streets of Ostuni, the unique architectural trulli houses of Alberobello and the Baroque piazzas of Lecce, every corner of this region is quite simply picture-perfect.
---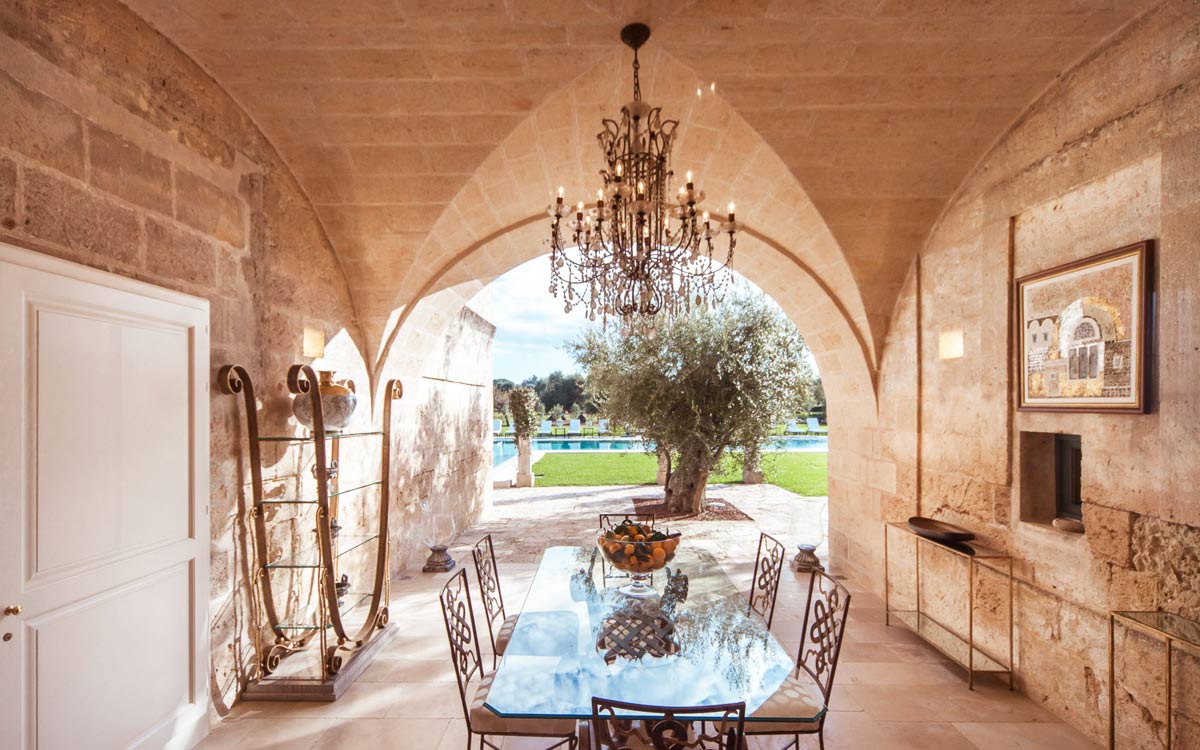 There's such an abundance of attractions and beautiful places to visit during your Puglia holidays that one might feel confused where to start.
As Puglia experts we have made this easy for you by putting together a unique Puglia guide where we've covered:
– who should visit Puglia;
– the best time to visit Puglia;
– celebrity hotspots (which you will no doubt want to visit);
– and (most importantly) the best beaches in Puglia!
---
Who Should Visit Puglia?
Small families with kids and large groups of friends, honeymooners and multi-generational families: all of them will utterly fall in love with the area. Discover more reasons to enjoy your Puglia holidays!
Families with small kids and teenagers
If you've picked Puglia as your next family holiday destination but wondering if you've made the right choice, then rest assured Puglia makes a great family vacation!
Family Puglia holidays,  provide both children and adults with plenty of activities to keep everyone occupied. Apulia is a very special destination: it has a unique atmosphere that even the best travel guides and photographs cannot capture; it really must be experienced first-hand.
---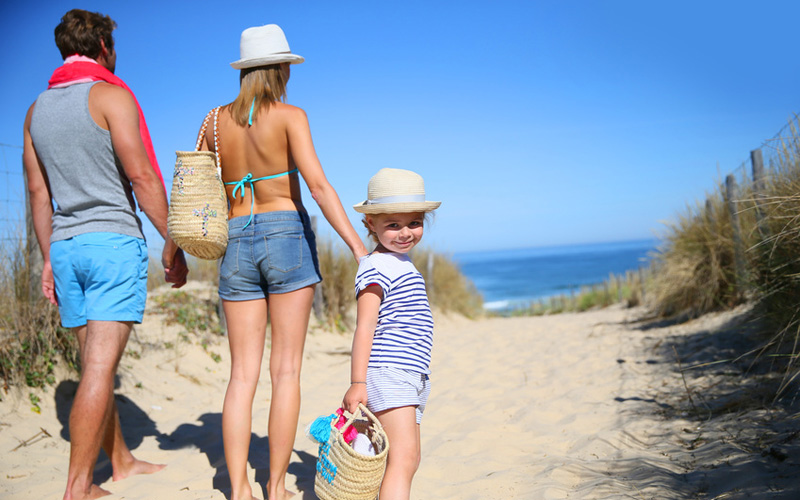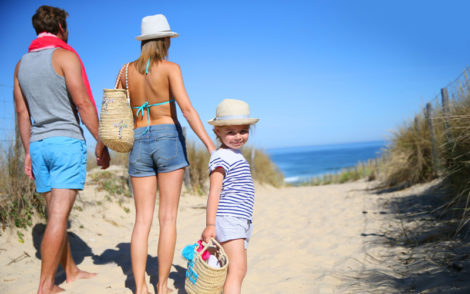 Puglia beaches are diverse; ranging from rugged and wild to soft and sandy. Children will simply love to swim in the shallow waters of the Maldives-esque beaches, explore the Puglian sea caves and off-the-beaten-track rocky coves. Learn more about some of the best child-friendly beaches of Puglia.
The unique and vast coastline of the region makes it stand out from the crowd and for that reason alone Puglia is a perfect family destination: children will adore a family holiday in Puglia.
Sun, sea, quirky trulli houses and pizza… every child's dream! You can read more about the top beaches in Puglia a little further on or you can give a look at our luxury rentals for exquisite Puglia holidays and pick your next family villa Italia.
---
Couples & Honeymooners looking for romance
Are you planning a romantic holiday in Puglia with your loved one? Puglia is the perfect destination for romance, especially having one of our Puglia villas near beach as your base.
Couples can wander along the picturesque streets hand-in-hand before choosing one of the many cosy restaurants in Apulia to enjoy a candlelit dinner with delicious cuisine and locally-produced wine. Discover some of the most romantic places in Puglia.
---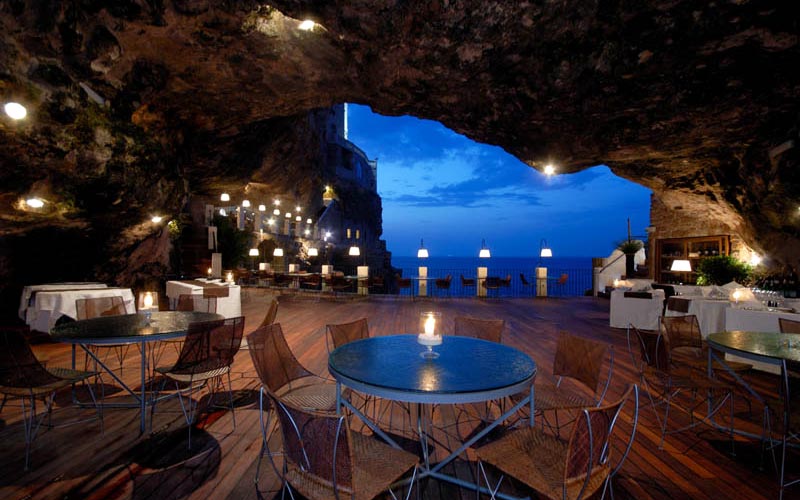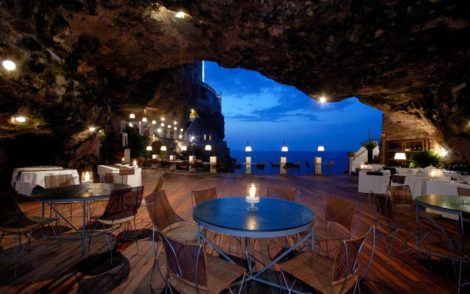 To experience something extra special couples should reserve a table at Grotta Palazzese Restaurant, located in Polignano A Mare – the setting is incredibly romantic, with the restaurant situated inside a candlelit cave overlooking the sea.
This is probably one of the most romantic places in the world to propose. And if you are looking for a perfect Italian wedding venue, don't forget the area is not just about Puglia holidays; it has fantastic mansions for rent for your big day.
---
There are many Puglia beaches for couples to enjoy, some of which provide private coves which offer the perfect picnic spot to share a bottle of prosecco whilst soaking up the rays.
Take a look at our Puglia villas near beach for rent; these holiday houses are perfect for families, friends sharing and couples looking for a romantic holiday in Puglia with plenty of space and privacy.
---
Groups of friends holidays in Puglia
Puglia is also the perfect destination for enjoying with friends. Get together in a large Puglia villa and experience the delights of the region as a group. Why not hire a car and enjoy a day sightseeing in Alberobello where you can all see the traditional trulli houses up close?
Or get your gang together and sample an afternoon wine-tasting in a villa Italia? Whatever you choose to do, the region of Puglia provides a plethora of options to occupy groups throughout their stay.
---
When Is The Best Time For Puglia Holidays?
Choosing the best time of year to visit Puglia can be a tough decision. Will you choose the mild winter weather, colourful spring, festival-filled summer or calm and gentle autumn?
All year round destination
Being Puglia experts, we can assure you that Puglia can be enjoyed in any season, but generally the best time to visit for perfect Puglia weather is from the start of May to the end of October. These months are also the best time of the year to hold an Italian wedding in Puglia.
Visitors should be aware that Puglia is the top holiday destination among Italians. In fact, August is peak season for Puglia holidays, attracting the most tourists and strongest temperatures with mercury hitting an average of between 24-30 degrees Celsius.
The best beaches in Puglia can get a little overcrowded during peak seasons. Locals and tourists alike tend to flock to the shores in order to find their perfect spot in the sun. It's therefore wise to take this into consideration when booking your Puglia holiday in a villa Italia.
---
June and September
June and September are the best times to visit Puglia with an average daily temperature of around 22 degrees Celsius.
Not only is the climate pleasant but the Puglia beaches are significantly quieter during this time of year too. Golf entusiasts will love May, June, September and October in Puglia: they are just perfect to spend the days on the green! Lear more about Puglia Golf.
If you don't have the luxury of booking a holiday to Puglia during these off-peak months then we advise booking a villa with pool for your Puglia holidays, so when the beaches are busy you can sit back and relax in your own private haven, dipping into the water to cool off at your own leisure.
---
Puglia Is A Haven for Celebrities…
Puglia is a subtle celebrity hotspot. It doesn't show-off like Cannes or Costa Smeralda; this holiday destination is unique. Puglia attracts a different type of celebrity altogether, a more sophisticated type who not only chooses this as their vacation spot but actually purchase property – like traditional trulli houses and masserias – here.
Literally a home away from home for A-List Celebs
English multi-award-winning actress Helen Mirren admits to absolutely falling head-over-heels in love with Puglia holidays. The actress felt such a strong connection to Puglia that she bought a 16th century Masseria, which is a traditional farmhouse characterised by its strong, square design.
Majestic masserias are part of what makes Puglia so very special, besides the most popular trulli houses, Apulian dry stone field shelters with a conical roof, nowadays often refurbished and transformed into charming unique villas in Puglia for rent.
---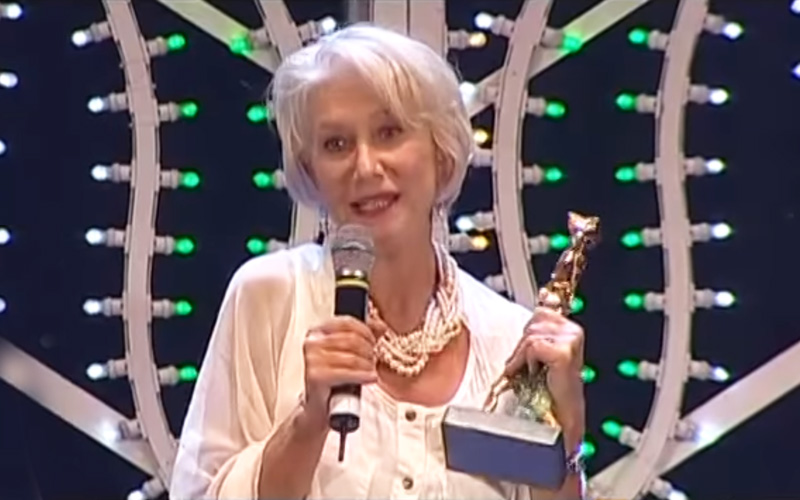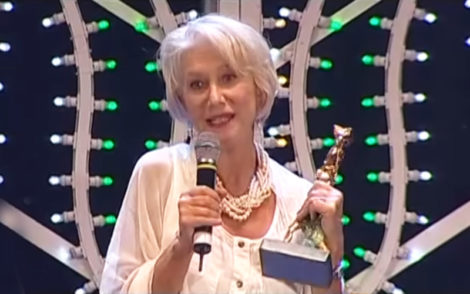 Helen Mirren famously spends her time with her husband, American film director Taylor Edwin Hackford, relaxing in her private piece of paradise with local fresh fruit and excellent wine – which we believe is definitely one of the best ways to enjoy la dolce vita!
It isn't only Helen Mirren who has been won over by Puglia however, Oscar-winner Meryl Streep owns a Puglia holidays villa in Tricase Porto and French actor Gerard Depardieu bought property in Lecce, an area renowned for its breath-taking Baroque architecture.
Lecce also attracted John Malkovich who visited to participate in the Festival of European Cinema.
---
Puglia weddings are popular among Hollywood Stars and VIPs
Recently covered in the world media was the stunning Puglian wedding of Rohan Mehta and Ritika Agarwal, daughter of Indian iron magnate Pramod Agarwal. The event was held in Borgo Egnazia, one of the most exclusive Italy wedding venues, which is located in Savelletri di Fasano, the trulli houses area.
The Indian pair made their special vows amidst the magical setting and the romantic event resulted in an amazing wedding. Jude Law, Sienna Miller, Stanley Tucci and many other famous actors have eaten at Lo Scalo, a restaurant and lido set on the bay of Salento and Italian singer Gianni Morandi chooses Lido Pizzo, a Puglia beach close to Gallipoli as his holiday destination each year.
---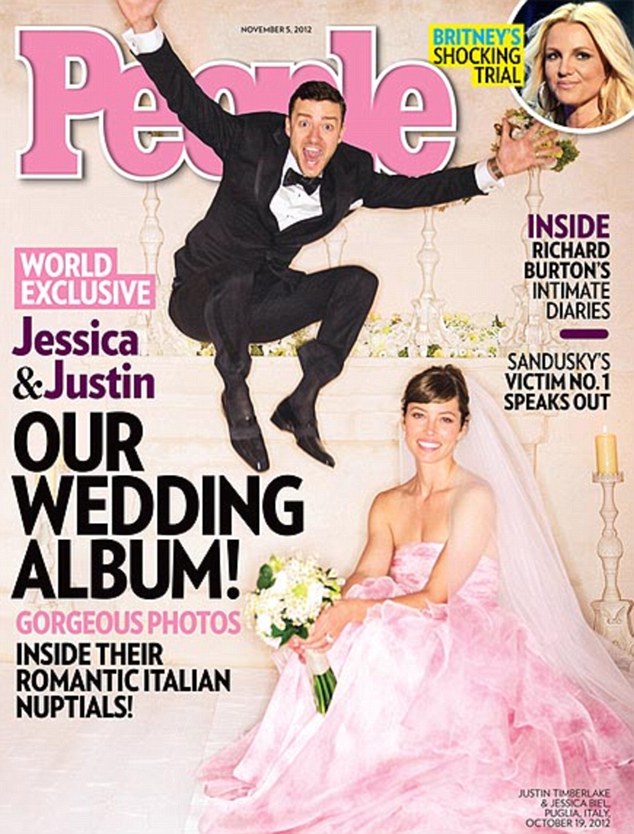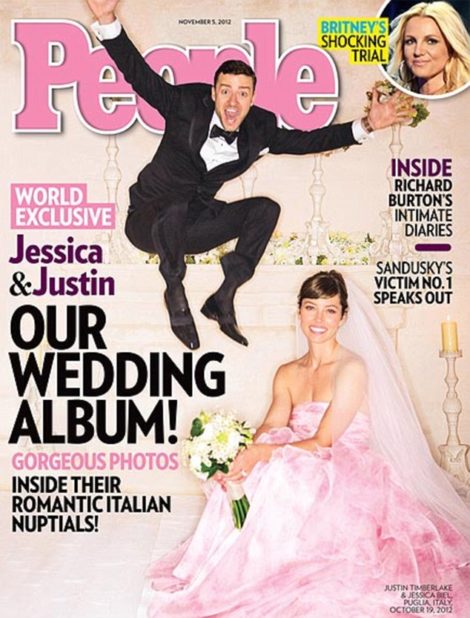 Celebrities and travellers alike fall in love with this part of Italy; it captivates you with its charm and unforgettable scenery.
Hollywood favourites, Jessica Biel and Justin Timberlake loved Puglia so much that they chose a luxury resort in the province of Brindisi as the place for their wedding in Italy.
Royals love Puglia holidays too
Even British Royals Prince Harry, Princess Beatrice and the Duchess of Cambridge's sister Pippa Middleton visited Monopoli Castle in Puglia, an enchanting Italian wedding venue.
They attended the nuptials of their close friends Charlie Gilkes and Anneke von Trotha Taylor. This is quite simply the place to be.
Puglia has gained a reputation as one of the top destinations to marry like a celebrity and with so many large villas in Puglia to rent it's definitely worth adding to your Italian wedding hotlist!
---
Puglia Is a Real-Life Movie Scene…
If celebrity weddings and sightings weren't enough of an attraction then it's also worth noting that the region of Puglia played the central location in the 80s hit musical Walking on Sunshine starring British singer Leona Lewis, actor Greg Wise and Italian heartthrob Giulio Berruti.
Normally the location of a movie plays the backdrop to the storyline, but Walking on Sunshine feels like the exception to the rule with its most captivating scenes shot in Lecce, the Baroque centrepiece of Puglia and an unmissable spot for Puglia holidays.
---
Get into the spotlight by renting a luxury Puglia villa
There is no doubt that Puglia absolutely exudes star quality. To experience this first-hand then why not take a look at our luxury villas in Puglia with pool?
Follow the footsteps of the A-List celebrities, Russian oligarchs and the travel-savvy and go experience the best of Puglia holidays.
There is a plethora of popular hotspots within this region that promise to provide its visitors with the ultimate VIP experience and we believe that the best place to start, when looking where to stay, is at the beautiful Puglia beaches…
---
Puglia Beaches Are Magical
Forget about the Amalfi Coast, Puglia is the new on-trend destination for spectacular scenery, awe-inspiring beaches and Ionian holidays. Puglia boasts the longest stretch of coastline in any region of Italy and is bordered by the Ionian and the Adriatic Sea.
Visitors can expect to see rocky coves overlooking crystalline water, rugged coastlines with gnarly olive groves and flat white-sand beaches which wouldn't look out of place in the Maldives or South-East Asia. This is a very unique part of Italy, characterful and sophisticated and the diverse Puglia beaches reflect this perfectly.
From Vieste to Marina di Pescoluse, from Otranto to Monopoli, the opportunities to enjoy the best beaches in Puglia and its crystal-clear sea are endless.
Here are our favourites 5 best Puglia beaches:
---
1. San Vito (Polignano a Mare), Bari
Polignano a Mare's beach San Vito is a Blue Flag awarded beach set on the foot of San Vito Abbey; a stunning piece of Baroque architecture which now houses a restaurant overlooking the sea.
The beach itself is relatively small and only partially sandy but don't let that stop you from finding your perfect spot on the rocks and soaking up the atmosphere. Potter around Polignano a Mare and explore its cultural delights; one of its highlights is The Museum of Contemporary Art.
---
2. Fasano, Egnazia Case Bianche, Brindisi
Case Bianche, Egnazia has also been awarded the Blue Flag award for high environmental standards. Here you'll discover a private cove which caters for families and those with disabilities. Travellers looking to experience the history of the area should not miss a visit to the ruins of the ancient city of Egnazia.
---
3. Torre San Giovanni, Lecce
Torre San Giovanni beach boasts six kilometres of coastline set against a backdrop of rugged sand dunes and a large pine forest.
Amongst several gorgeous Puglia beaches, Torre San Giovanni is a dream come true for Puglia holidays' seekers.
This is a nature lover's beach both wild and spacious – the perfect spot for a picnic of Italian cheese and fine wine.
Photo courtesy of Krystal 981
---
4. Pescoluse, Salve, Lecce
Salve, Marina di Pescoluse, Lecce is often referred to as 'The Maldives of Puglia' and has been voted by The Telegraph as one of best beaches in Puglia. It is a not to be missed spot for picture-perfect Ionian holidays.
If you're planning your Puglia holidays, then a trip to this beach is essential because the shallow glistening water is great for families and non-experienced swimmers.
White powdery-soft sand, crystal clear water and a range of private beach clubs ensure that sun-seekers are never short of choices in this stunning part of Puglia.
---
5. Otranto, Lecce
Otranto is an enchanting little coastal town and port set in the province of Lecce. The area itself is bursting with charm and history, making it the perfect destination for day-trips or longer holidays.
Otranto most popular Puglia beach is called Turkeys' Bay – Baia dei Turchi – and is part of the Lakes Alimini natural reserve. It is certainly one of our top three most amazing beaches in Puglia. It is a long white sandy beach nestled in the cliffs and scented by the Mediterranean scrub.
---
What better way to further relax after a morning spent on the beach than to explore Otranto's old town? Otranto features plenty of mesmerising attractions including its Romanic Cathedral which boasts a breath-taking 11th century mosaic and the Castle of Otranto which inspired the famous Gothic book of the same name by Horace Walpole. Learn more about the best things to do in Otranto.
For a more tranquil atmosphere, you can go further south than Otranto to Porto Badisco. It is a small yet pretty village with a beach bar and calm, clear water perfect for snorkelling.
Take a look at our favourite Puglia sea rentals accommodations to experience your own slice of Pugliese paradise.
---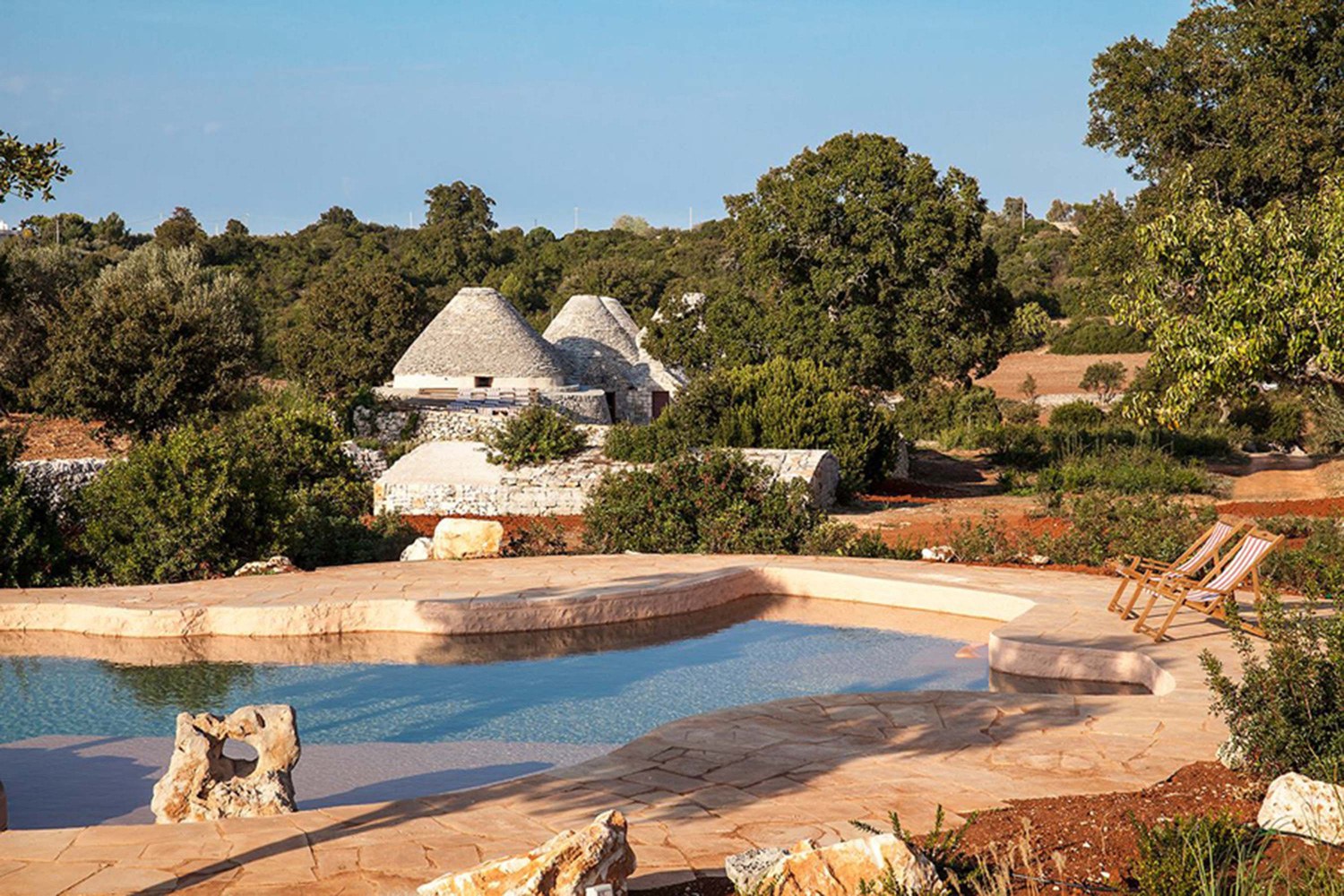 Hopefully, we have helped you to gain a better idea about Puglia holidays, the perfect destination for families, couples and groups of friends.
Now you can feel confident knowing the best times of year to visit Puglia, how to find the VIP spots in the region, the names of just some of the A-List stars who fell in love with the region and knowing some of best beaches in Puglia.
Are you ready to follow in the footsteps of the celebrities and explore the 'heel of Italy'? If your Puglia passion is growing, we have a large number of articles and blogs and we have put together a large and detailed Puglia Guide for you to explore.
---
Siesta in style with an ice-cold glass of prosecco by the pool in your luxury Puglia villa and meander into town as the sun sets to experience Italian aperitivo in the evening amongst charming trulli houses and lovely piazzas.
To experience this region like a true VIP then take a look at our luxurious villas for rent in Puglia: superb villas in Puglia near beach.
Puglia holidays are best experienced when the daily routines of life are left well behind. Step away from your usual life and saunter into glamorous Puglia; we promise you will never want to return…