With its sun kissed weather, luxurious edge and inherent European charm, it's no wonder celebrities such as Helen Mirren are utterly in love with Puglia.
---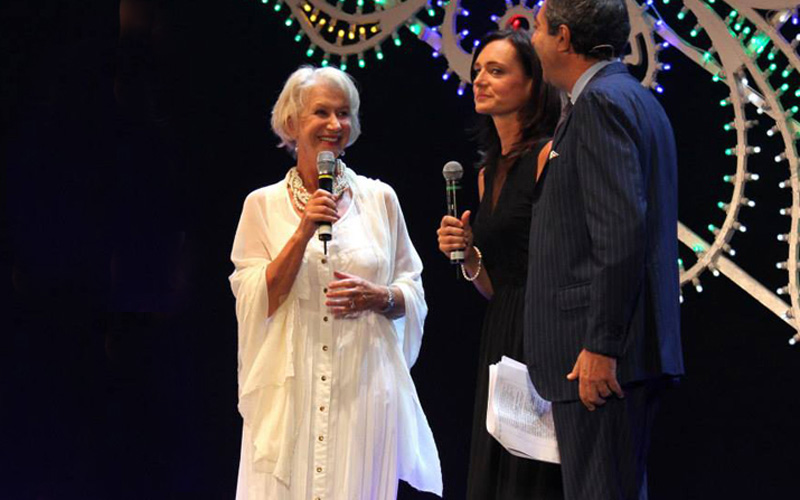 Elegant, refined and incredibly talented, Helen Mirren is the epitome of an English rose. She's one of the few performers to have earned herself the coveted 'Triple Crown of Acting,' winning an Academy Award, a Tony Award and several Emmys.
In 2003 she was awarded a Damehood from the Order of the British Empire for Services to the Performing Arts and we couldn't agree with their decision more.
With roles such as Elizabeth II in The Queen and police detective Jane Tennison in Prime Suspect, Helen is one seriously talented woman.
---
The southern Italian haven where Helen lets her hair down
Of course, she's not always behind the camera, and when she needs to relax, unwind and let her hair down, Puglia is her go to holiday destination. In fact, she loves it so much that she even owns a house in the beautiful region.
With its deliciously warm weather, sparkling blue ocean, divine food scene and reputation for world class wine, it's no wonder Italy's heel has become a hot spot for the rich and famous.
Discover why it is a great idea to visit Puglia in May, Half Term Getaway, October , over Chistmas and all year round!
---
Head over heels for historic charm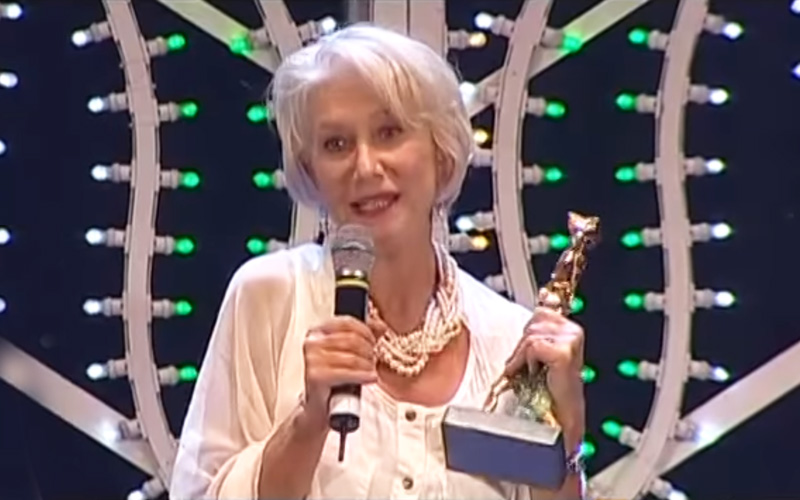 Given her impeccable taste, it comes as no surprise that Helen was won over by a gorgeous 16th century Masseria, a typical farmhouse of Puglia, in Tiggiano, near the city of Santa Maria di Leuca.
Learn more about Trullis and Masserias, the traditional houses of Puglia in Italy and book one of these fascinating holiday houses for your next trip to the area.
According to sources, the 500 year old building was once the home of a prince and is surrounded by stone walls, native olive tree groves, fragrant rose bushes, silvery vineyards and a sun kissed garden.
While the abandoned residence may have looked a little worse for wear when she purchased it, Helen and her husband have spent five years meticulously restoring it into a stunning Puglian retreat. A quarter of a million pounds later and Helen and her husband have created an eco-friendly abode that's perfect for escaping the hustle and bustle of London.
Do you want to get a A-lister-worthy house for rent in Puglia? Then browse our collection of Superb villa rentals in Puglia.
---
The allure of Puglia
So what does Helen get up to when she's holidaying in Puglia? She famously released a video of her marvelling at a prize winning fruit at the local water melon festival and you can bet that when the sun goes down, she and her husband love to sip on a glass of Primitivo wine.
Luscious and heavy, the full bodied drop pairs perfectly with regional specialties such as eggplant Parmigiana, Orecchiette pasta, rustic flavoured breads and aged ricotta.
No doubt you remember the tabloids being splashed with photos of her in a sexy red bikini while frolicking on a nearby beach? Soaking up the Puglian sun is definitely one of her favourite past times.
Discover the best beaches of Puglia here.
If you want to live it up à la Helen, why not have a look at our stunning range of celebrity worthy villas scattered across the Puglia region?