Puglia is renowned for its many beaches – some have been hailed as the best in Italy. The rugged coastline offers beaches of all types and sizes, with long sandy stretches or rocky coves.
We've rounded up some of the best beaches in Puglia with great facilities so you can enjoy the entire day there relaxing and swimming in the crystal waters of the Adriatic and Ionian Seas.
---
Salento's Best Beaches in Puglia
Lido Pizzo
One of the best beaches in Puglia is Lizo Pizzo. Located in the neighbourhood of Gallipoli, it offers a long sandy coastline with calm, clear waters and stunning views of Gallipoli old town.
The beach has lots of sunbeds and parasols to rent so you can relax in the shade when the heat of the sun becomes too much.
It has a beach bar and news-stand. The area is family orientated, the beach has been rated for its cleanliness and also has parking facilities.
Photo courtesy of www.lidopizzo.it
---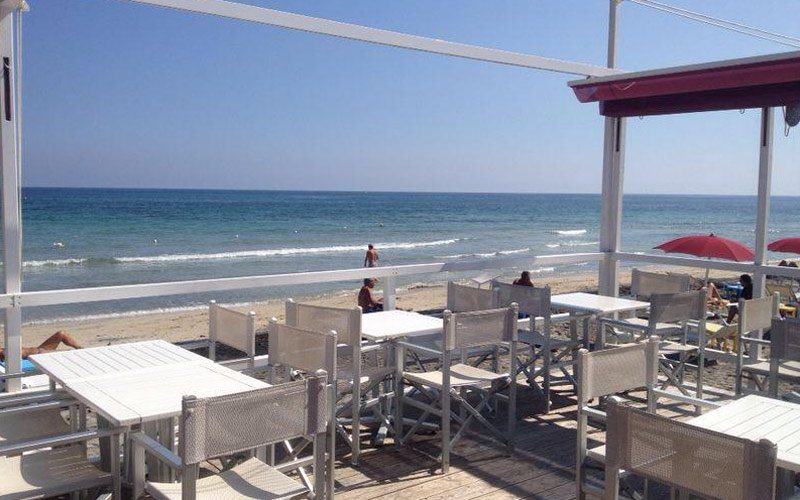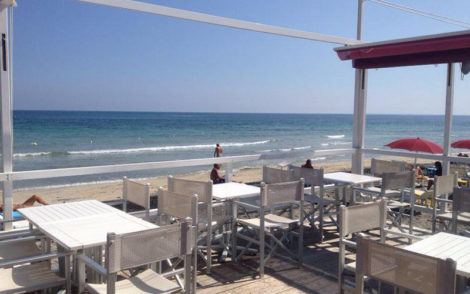 Lido Delle Cesine
Close by to the charming town of Lecce, the quite intimate beach Lido delle Cesine is on the East coast of Puglia and is well worth a visit as it is located in a natural park.
The lively shore has a beach bar and restaurant offering delicious snacks and drinks so you don't have to worry about bringing a picnic lunch. They'll even serve you at your sun lounger!
The beach also has a Wi-Fi zone to make all your friends and family at home jealous, along with showers to cool off after your swim in the gorgeous blue sea.
Photo courtesy of www.ultimaspiggiadellecesine.it
---
Le Cinque Vele
Another must-visit beach in the Salento region. Here you'll find something for all ages, whether you want to stay active, play, or simply unwind in the sun.
This slice of paradise has clear shallow waters and soft golden sand with views across the ocean.
The exclusive Le Cinque Vele beach club even has floating pods in the ocean to relax on – true bliss.
---
Valle d'Itria's Best Beaches in Puglia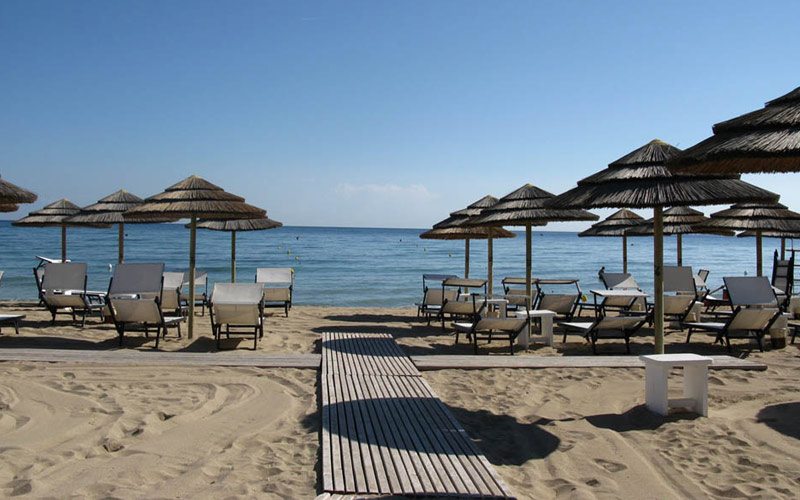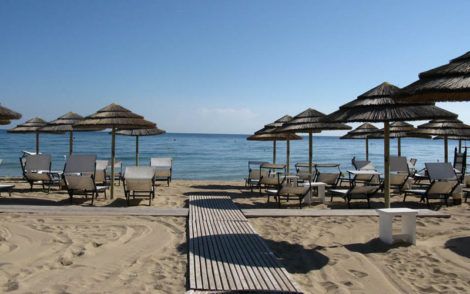 Coccaro Beach Club
The private Coccaro Beach Club in Brindisi has it ALL. The secluded stretch of sand opens up to the azure waters of the Salento Sea and has a scenic backdrop with vegetation.
The exclusive luxury lounge features a private deck terrace, sun loungers with straw parasols, a delicious fish restaurant and an outdoor spa.
Additionally there are plenty of activities including golf, volleyball and canoes to rent, and even a kids club with babysitters so you can truly enjoy a relaxing day as part of your holidays in Puglia.
Choose among our exceptional Sea View Villas in Puglia, Italy.
Photo courtesy of Masseria Torre Coccaro
---
Viar Beach Club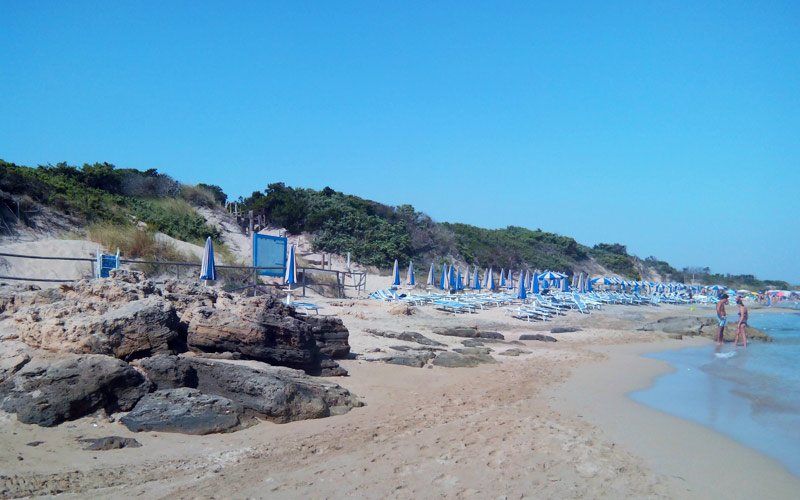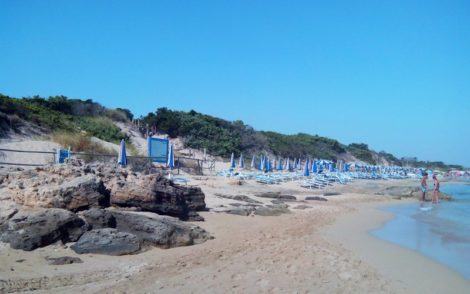 Head to the stunning Viar beach club in Ostuni for a fabulous day out.
With a long beautiful beach, three bars and restaurants, a large swimming pool and a variety of sporting activities, there is so much to do here you may have to come back twice or even three times over the duration of your holiday.
In the evenings the Viar beach club also hosts live music and events, which makes it one of the best beaches in Puglia for those who love to party.
Photo courtesy of www.viarbeachclub.it/it/la-spiaggia/
---
Did you like learning more about the best beaches in Puglia? Do you simply love being by the sea? Check out our range of luxury sea villas, each with stunning coastal views and many just a short walk to the beach. Browse the large selection of villas to rent in Puglia.