What is the best time to visit Puglia?
Puglia is a pleasant travel destination all year-round because of its gentle Mediterranean climate, a great variety of natural, cultural and historical sights to explore and villas in Puglia to rent. If you are interested in food & wine experiences, Puglia is a perfect place to go to pamper your senses. Rain is quite rare in Puglia, which makes it an ideal destination during the winter months for those interested in exploring the charming towns and stunning landscapes of this amazing region with a cooler climate.
Puglia boasts numerous white sandy beaches and rocky coasts, which makes it a real paradise for sun and sea lovers during the hot Pugliese summer. Puglia is also known for its great number of local festivals all year round, which are a fantastic opportunity to immerse in the local culture and become familiar with the Pugliese traditions.
---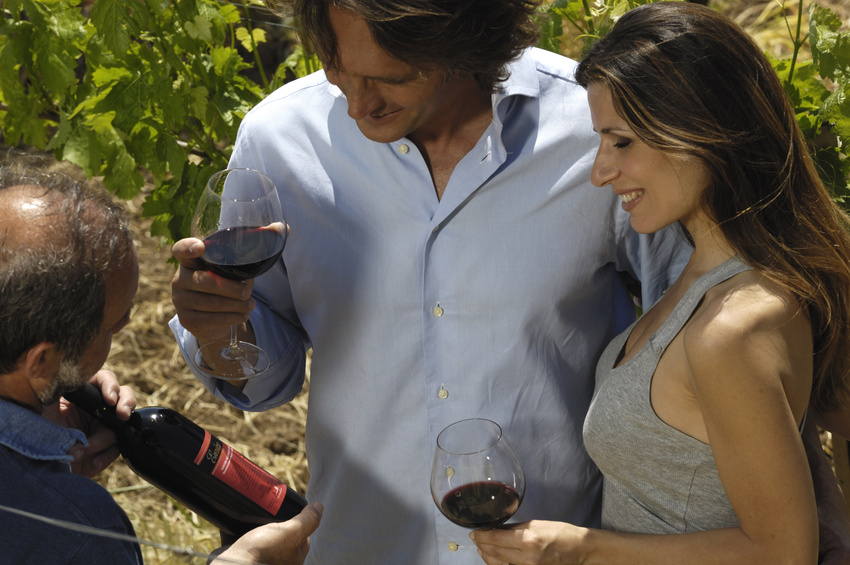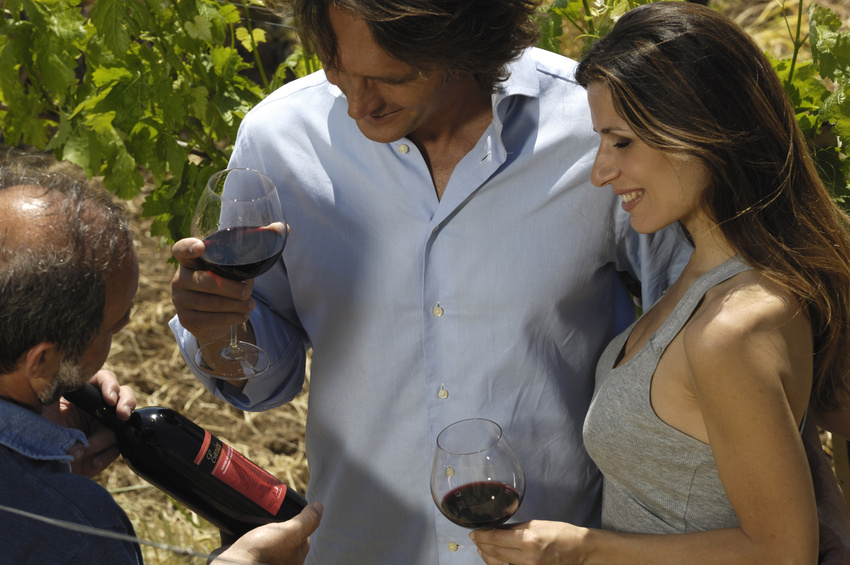 The weather in autumn in Puglia
Autumn in Puglia can be relatively hot and you can often take a dip in the sea even until early November. So, autumn is surely an ideal season for travelling to Puglia. Autumn is also a perfect period for cycling in Puglia, since this season boasts plenty of sunny days in Puglia without the temperature going too low.
By exploring the Pugliese countryside by bicycle, you will fall in love with the breath-taking landscapes featuring olive and citrus trees and stunning sea coasts. Have a look at our cycling tours!
If you are keen on history and art, autumn is an ideal time for taking a stroll in the narrow streets of Puglia's charming towns and admiring the local architecture of these incredibly beautiful places.
Also, in autumn you can take part in grape harvesting to see how wine is prepared from the beginning! What could be a better experience for your next autumn holiday in Puglia?
---
Puglia holidays in Winter
Are you wondering whether winter is a good season for travelling to your villa in Puglia, Italy? Yes it is! The Pugliese winter enjoys a mild Mediterranean climate, with the temperatures staying between 6 – 15°C.
The fresh air, the tolerable amount of rain and the frequent sunlight makes Puglia a great destination for escaping the cold weather of northern Europe.
The agricultural nature of Puglia makes the Pugliese winter an excellent time to explore Puglia's countryside, as it's harvesting time for olives, the 'green gold' of Puglia. If you desire to see how olive oil is prepared, you can experience a tour from olive groves to oil mill.
To fully enjoy the countryside, you can choose to stay in an idyllic Pugliese Masseria, which are typical farmhouses of the region often converted into restaurants or luxury villas in Puglia to rent.
Staying in a Pugliese Masseria is a true lifetime experience, a perfect way to live the rustic and colourful Pugliese countryside and the warm hospitality of Puglia. Do you want to have a tasty experience in a Masseria of Puglia?
Contact us for one day in a fabulous ancient masseria in Puglia. Winter is also the right time to travel to Puglia if you want to avoid the tourist crowds of summer time.
---
Visit Puglia in Spring
Spring brings back the warm and sunny weather to Puglia, with temperatures going up to 18 – 20°C.
This period boasts plenty of sunny days and makes it an ideal season for hiking and exploring the Pugliese scenery or – why not? – having a walk in one of the idyllic towns of Puglia, such as Alberobello, Ostuni or Lecce.
Taking a holiday in springtime in Puglia means eating outdoors in one of the several characteristic restaurants, and tasting the seasonal scrumptious Pugliese delicacies.
In the beginning of May, the temperature of the Adriatic Sea starts warming up again and you can go and fully enjoy the beach life. Prepare yourself to discover the top beaches of Puglia!
Spring is also a great time to visit the Botanical Garden of Bari, which is an old massive country estate, containing a huge collection of exotic plants and dozens of different varieties of roses, several mysterious plants, and herbs. Holidays in Puglia are worth it all year round!
---
Puglia holidays in Summer
In summer, Puglia becomes a real sunbathers' heaven. With about 800 km of coastline, Puglia boasts many gorgeous white sandy beaches, with white cliffs and dazzling turquoise waters.
If you are not afraid of hot sunshine, summer is the right time to go to Puglia and relish in sunbathing at the most stunning beaches of whole Italy!
If you are looking for great summer parties, the Pugliese beaches are an excellent place to have a ball, since many beach parties are organised at the beaches of Puglia and often famous DJs come to perform from all over the world.
A Puglia villa holiday is also great in Summer in terms of food, since in summer you can find several alluring food festivals along the picturesque streets of Pugliese towns, where you can enjoy the warm summer nights by strolling around and savouring the exquisite local delicacies.
Pugliese gelato and granita – a frozen dessert made of sugar, water and different flavours – is definitely worth tasting during your holiday in Puglia on summer!
---
YOUR HOME IN PUGLIA
VILLA AGATA
One-level modern luxury, Villa Agata is furnished with three stylishly simple double bedrooms and two bathrooms that can host comfortably up to six guests.
A large sliding glass door fronts the 10-seater table in the dining area allowing guests to enjoy a communal meal while savouring views of the lush outdoor greenery.
Relax and enjoy all the delights Puglia has to offer in the commodity of this exclusive holiday rental.
VILLA CASTORE
A double bedroom, a twin bedroom, and two spotless bathrooms complete Villa Castore's charming amenities that can host up to four guests.
Villa Castore is surrounded by a garden filled with a gorgeous greenery of trees. Guests can lounge on the garden furniture while savouring Puglia's sunny weather. The garden's two-metre-high fence ensures unbridled privacy.
The villa is only 300 metres from the sea. Shops and public transit are easily accessible by foot.
---
If you are wondering what is the best time to visit Puglia, the answer is easy: all year round! As Puglia boasts many beautiful natural sights, interesting cultural spots and culinary traditions, it is an optimal place to travel during all four seasons of the year. Each season in Puglia has something unique to offer for travellers in order to make their stay unforgettable.
Choose one of our fabulous luxury villas in Puglia or contact us to help you craft an unforgettable holiday!