There is a great range of outstanding golf courses in Puglia for those keen to enjoy a game while on holiday. Here are the best strategically situated 18 hole courses that happen to be in some of the region's most beautiful areas. Have a look at our Villas in Puglia .
---
Acaya Golf and Country Club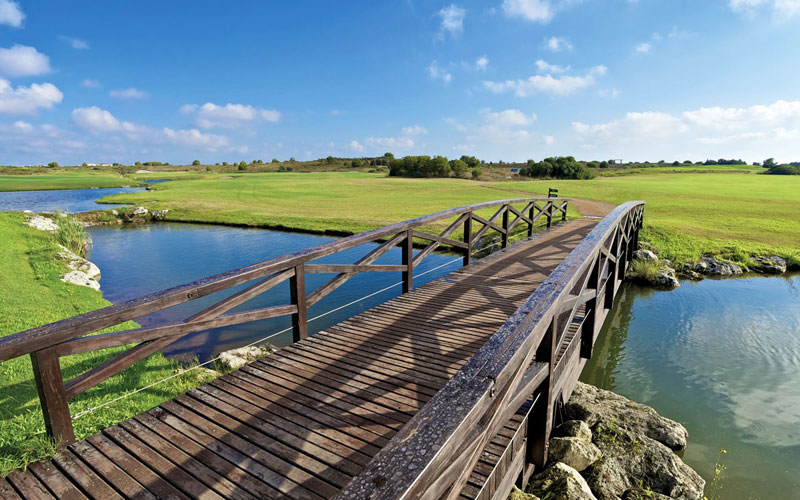 Situated between the Adriatic and Ionian Seas, east of Lecce, this stunning 18-hole golf course was designed by Hurzdan and Fry. Perfectly located, it boasts rocky outcrops and a whopping seven hectares of water features. It is part of Hilton's Double Tree resort and is home to the Costantino Rocca Golf Academy.
Tel. +39 (0) 832 861385
www.acayagolfresort.com
Length 6,780 yards, par 72.
Green fees €90 (for non-residents).
---
San Domenico Golf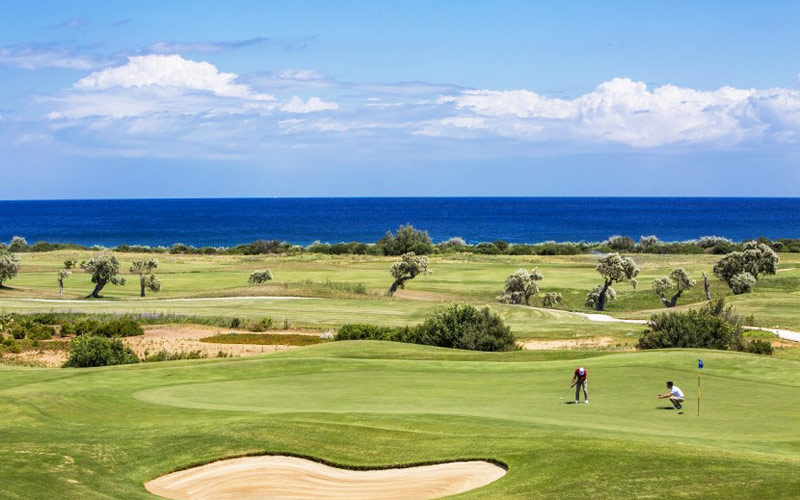 San Domenico Golf is an 18-hole championship club situated on the edge of the Adriatic Sea. It has been rated as one of the best in Italy and is home to the PGA European Challenge Tour Grand Final. The 6300-metre course is spread over stunning grounds featuring undulating Bermuda grass and terrific sea views from every vantage point.
Tel. +39 (0) 804 829200
www.golfpuglia.it
Length 6,986 yards, par 72.
Green fees €95-€120.
---
Riva dei Tessali Resort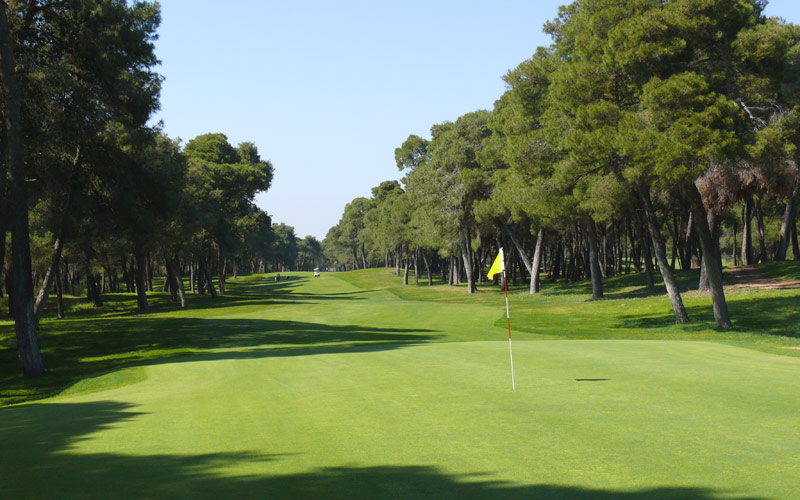 Situated in the province of Taranto, along the Ionian coast is the Riva dei Tessali Hotel & Golf Resort of Castellaneta. With over 170 hectares of course and separated by a white sandy beach and Clubhouse, it is one of the oldest and largest golf courses in Southern Italy. Three is a driving range and a 3-hole short course and there is no surprise that is is part of the European Challenge Tour.
Tel. +39 (0) 998 431844
www.rivadeitessali.it
Length 6,533 yards, par 71.
Green fees: €65-€100.
---
Barialto Golf Club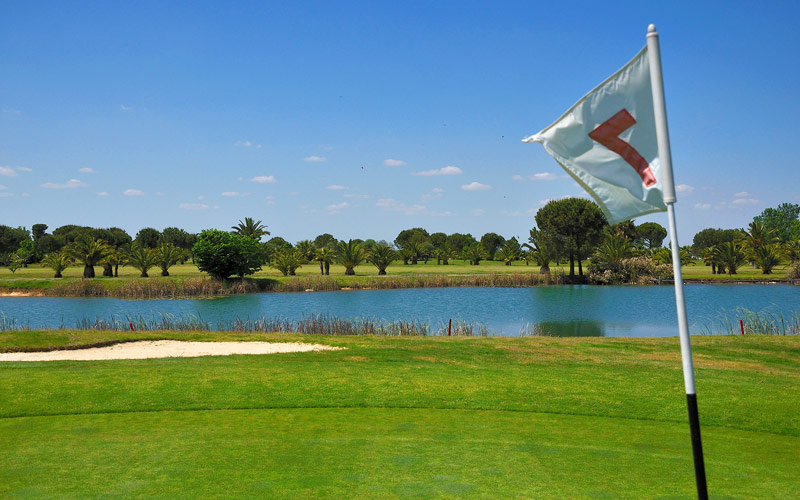 Created in 1997 by golf course architects, Giorgio Ferraris (an Italian) and William W. Amick, (an American), this 18-hole course is close to the city of Bari. The layout spirals around a lily covered central lake and through an ancient olive grove filled with palm trees and umbrella pines. Its not huge but you will need a full set of irons to help plot your way around the course.
Tel. +39 (0) 806 977105
www.barialtogolfclub.com
Length 6,262 yards, par 70.
Green fees €50-€60.