The popularity of Puglia as a holiday destination for A-list celebrities has been growing in the recent years. At first, the southern heel of Italy became an idyllic location for famous European second-home owners, who bought trulli and masserie (typical buildings of Puglia) as summer houses.
Later on, this beautiful and authentic region has been chosen as a hotspot by Italian celebrities. Not long ago, then, it has turned into a paradise for Russian and Chinese oligarchs, European and American millionaires and Hollywood celebrities.
---
The latest VIPs who bought a house in Puglia were Meryl Streep and Helen Mirren. Both Oscar winners selected typical of the place country houses in the south of Italy: Meryl purchased a masseria in Tricase Porto and Helen chose a 16th century farmhouse in Tiggiano, near Santa Maria di Leuca.
Here a spot with Helen Mirren and her husband Taylor Hackford for the local festival of water mellon:
---
French film star Gerard Depardieu bought a holiday home in the centre of Lecce, the baroque gem of Puglia, and there he spent the latest Christmas holidays.
British singer Paul Weller and the American actor Mickey Rourke are rumoured to have purchased homes in southern Pugliatoo. And two further popular actors, Sienna Miller and Jude Law, came with Jude's children to spend their holidays in sunny Puglia, renting a luxurious masseria in the province of Lecce and spending almost all their time on the dazzling beaches of Gallipoli and Otranto.
Actually, Puglia attracts not only those 'rich and famous' who want to spend a holiday in opulent comfort, surrounded by authentic nature and ageless traditions. Some VIPs travel here for work or business too. The most recent arrival is Richard Gere, the famous American actor of Pretty Woman, Autumn in New York and many other movies. The celebrity, accompanied by an Italian-Japanese production team, visited Puglia for several days in the middle of January 2014 to prepare for a commercial shoot about a Japanese drink. Richard Gere stayed in a hotel in Tricase, a town in the south of Puglia, under the name of "Mr. Brown".
---
John Malkovich and his wife visited Lecce in March of 2013, staying in a luxurious hotel in the historic centre of the city. The couple came to Puglia to participate at the Festival of European Cinema with Gabriele Salvatores' movie "Siberian Education", where John played the leading role. They took the chance to walk around the fascinating streets of Lecce's old town for a while.
Both, the Simply Red band singer Mick Hucknall and the American film director Francis Ford Coppola, bought a mansion in Puglia and even launched some successful agricultural companies here.
The genuine elegance and charm, the breath-taking views, the magnificent historical buildings, the excellent food and authentic beauty of Puglia , made it an ideal place for marvellous wedding celebrations. In fact, American actors Maggie Gyllenhaal and Peter Sarsgaard, and thenWillem Dafoe and Giada Colagrande chose Puglia as location for their splendid marriage.
---
Then, after Hollywood sweethearts Justin Timberlake and Jessica Biel got married in a luxury resort in the province of Brindisi, the British magazine The Mirror Online listed Puglia among the top 10 destinations for getting hitched like a celebrity.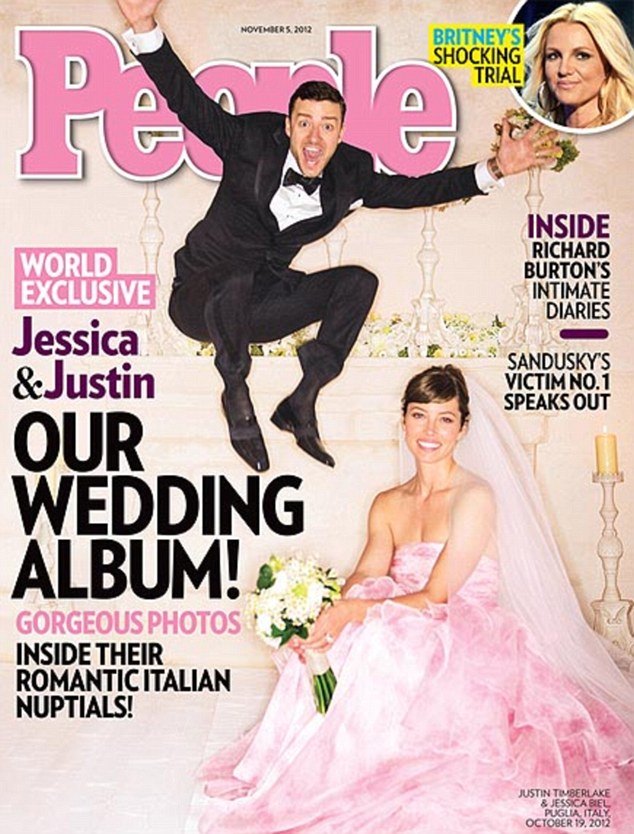 In fact, soon afterwards Violetta Gruosi (daughter of De Grisogono jewelry brand's founder) and Swiss banker Sohrab Bassiri exchanged their wedding rings in the Cathedral of Monopoly and celebrated this important event in a luxury masseria in the Brindisi area.
There is something magic and fascinating about Puglia. The timeless beauty of this Italian region attracts people from the whole world, and its glamour and grace are particularly loved by the celebrities. So, when you are on holiday in Puglia, don't be too surprised if you chance upon some internationally famous stars!
Do you know some royalties recently joined the Celebrity A-list that fell in love with Puglia? Read on.
Thinking of getting married in Puglia? We can help! Our selection of refined locations and our deep knowledge of the region and its best suppliers will make your "big day" something unique and unforgettable!
Call our London Office +44 (0)203 002 0270… our sparkling and cheerful wedding planner will suggest you several exquisite solutions for your wedding in Puglia, Italy.