Puglia produces a large variety of high quality Italian wine, making it a perfect region for wine tasting seekers. The region has risen among the stars of international wine tourism in 2013, thanks to the US Magazine, "Wine Enthusiast", that included Puglia in its list of top world wine destinations.
---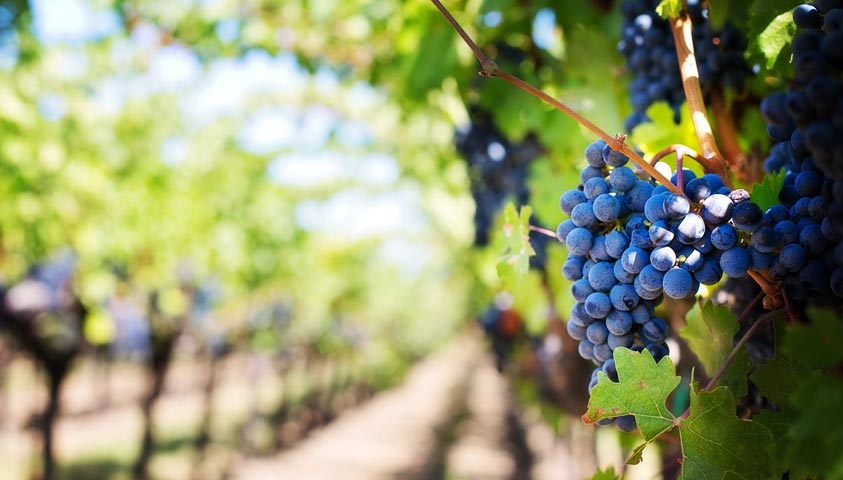 The main elements in making wines of Puglia so unique are the soil, the weather and the presence of numerous grapes of autochthonous – i.e. native to the region – vines and international vineyards that solidly inhabit the terrain of the region, allowing them to become distinctive and recognizable in the whole world.
As Puglia is one of the top wine destinations of the moment, Aria Luxury Apulia has selected some exclusive wine experiences for travellers on holiday in Puglia, such as the romantic Wine Tour & Castle Dinner for couples.
---
The Puglian White Grapes
The white grape varieties of Puglia are: Chardonnay, Bianco d'Alessano, Bombino bianco, Francavidda, Fiano, Greco, Impigno, Malvasia bianca, Malvasia bianca di Candia, Malvasia bianca lunga, Manzoni bianco, Moscato bianco, Pampanuto, Pignoletto, Sauvignon, Trebbiano toscano, Trebbiano giallo, Verdeca, etc.
---
The Puglian Red Grapes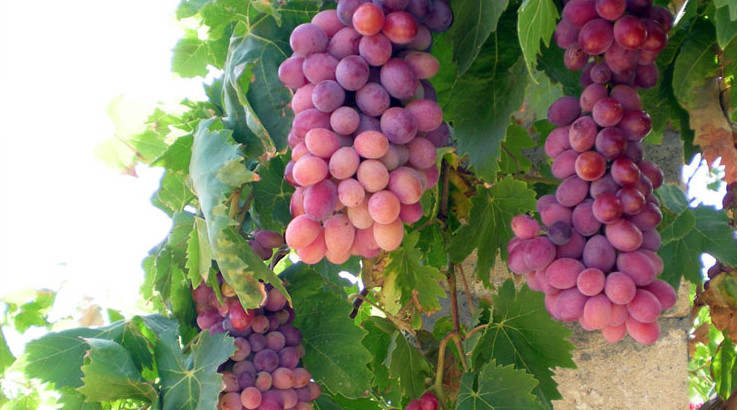 The red grape varieties of Puglia are: Aglianico, Aleatico, Bombino nero, Lambrusca di Alessandria, Montepulciano, Malvasia nera di Brindisi / di Lecce, Malvasia nera, Merlot, Negroamaro, Nero di Troia, Notardomenico, Ottavianello, Primitivo di Manduria, Primitivo di Gioia, Sangiovese, Susumaniello, etc.
---
The wine areas of Puglia
The vineyards of Puglia can be roughly divided into three areas.
1) Starting from the north of Puglia, there is Daunia, which corresponds to the province of Foggia. The viticulture of Foggia for centuries had its center in San Severo, famous for production of DOC – Controlled Origin Denomination – white wine, made from traditional Bombino Bianco together with Trebbiano Toscano. Foggia is also renowned for the production of Cacc'e mmitte in Lucera, a historical location of Uva di Troia.
2) The land of Bari, the second area, is famous for the production of wines of Castel del Monte, Barletta, Trani, Gravina and Canosa and its autochthonous vines of the grapes Primitivo, Bombino Nero and the traditional Pampanuto, Palumbo and Bombino Bianco.
3) The third area is Salento, in the very south of Puglia, with fascinating rocky landscapes on the Adriatic coast and the endless sandy beaches of the Ionian Sea. Salento offers the highest concentration of DOC wines of Puglia.
---
The vineyards of Salento produce red and rosé wines, some of the most eminent in the Apulia region. Among the typical grapevines of Salento are Bombino Bianco, Bianco d'Alessano, Fiano, Verdeca, Impigno, Francavidda and Negroamaro.
If you are passionate about Italian wine and you are looking for a bespoke wine experience with selected wine tasting in unique wineries, to learn about the wine making process when on holiday in Puglia, fill the form below!