Puglia, in Italy has a long history of producing exceptional wines enjoyed by occasional sippers and wine aficionados the world over.
The warm, dry climate and sea breeze sweeping in from three sides, coupled with fertile soils and around 300 days of sun a year, make Puglia the ideal environment for thriving vineyards.
Producing more than any other region in Italy, Pugliese grapes are known for their broad, flavoursome variety, contributing to around 17% of Italy's wine production.
---
WINE FROM PIEDMONT OR TUSCANY? CHOOSE PUGLIAN WINE INSTEAD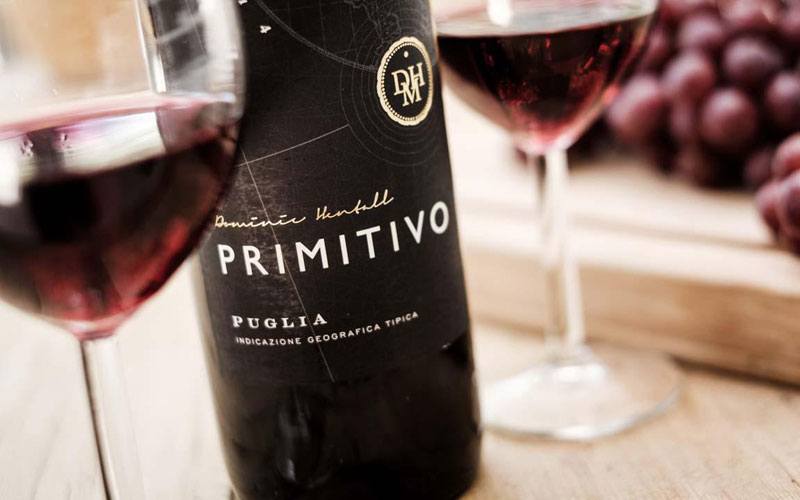 With a long-held reputation as a prolific source of wine, Puglia's glorious tipples are gaining an expert following.
However, Puglia's wine production has been brought to mainstream attention in recent years thanks to winning an abundance of international awards, including Great Taste, IWSC Silver and Bronze and Decanter.
---
PUGLIA AWARDED WINES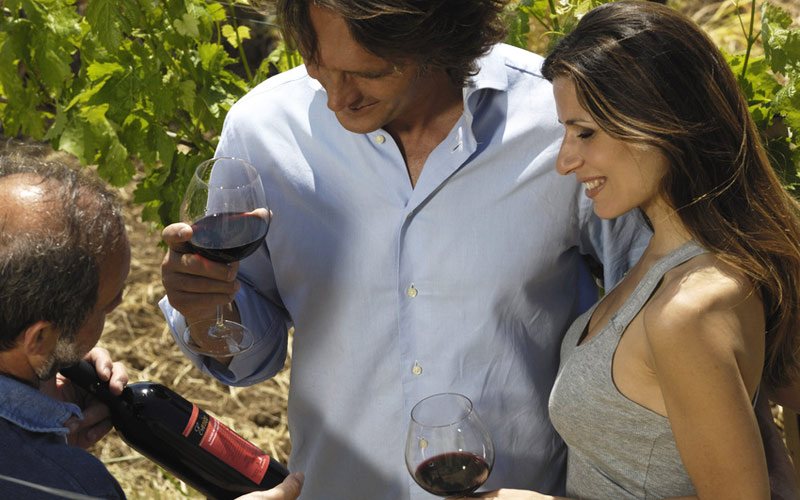 In 2013, prestigious Wine Enthusiast Magazine made sure the secret was out when it mentioned Puglia as a top wine destination for 2013.
And the region's wine production looks set to continue tantalising taste buds for years to come.
Gambero Rosso food and wine magazine recently awarded thirteen Pugliese wines the highest rating (three glasses), while Wine Spectator included four of its wines in their top 100 Italian selection of 2016 – Gianfranco Fino – Es Primitivo di Manduria (2012), Masseria Li Veli – Salento Aleatico Passito (2008), Schola Sarmenti – Nardo Nerio Reserve (2012) and Tormaresca – Castel del Monte Aglianico Bocca di Lupo (2011).
If you are a true wine lover, you will love reading more about Puglia's Negroamaro wine. Read more.
---
A LEADER IN RED WINE PRODUCTION
Producing mainly red wines, the region's most widely grown grape variety is Negroamaro which is a must try while on holiday in Puglia. Meaning 'black bitter', it is almost exclusively nurtured in Puglia and is used to produce some of the region's best wines, such as Salice Salentino.
The title for the most famous grape produced in the region, however, goes to the Primitivo. Producing wines such as Primitivo di Manduria which are generally relatively high in alcohol content, they provide a delicious full-bodied taste. Do you want to stay in an exclusive villa with pool, surrounded by vineyards, with access to a private cellar and a wine museum?
Book your luxury Puglia Villa Amaranto for 10 people and you will experience Puglia wine to the fullest.
---
PUGLIESE WHITE WINE IS GAINING MOMENTUM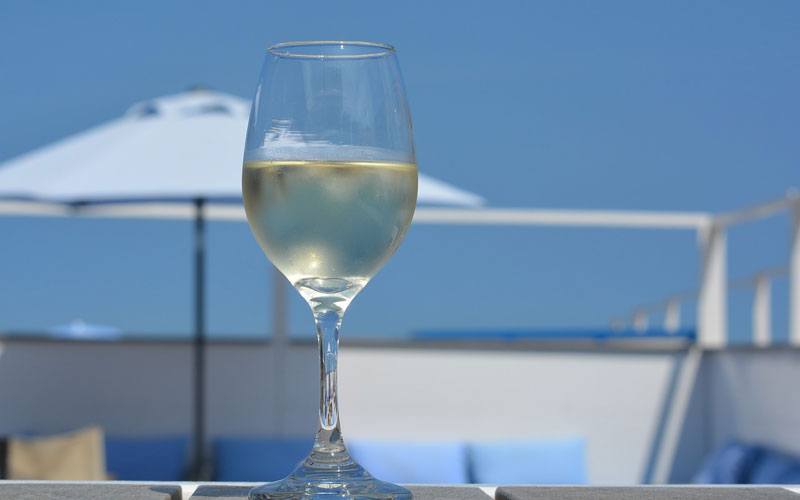 Not traditionally white wine producers, white wines from the region count for less than 20% of the overall production, but they are gradually growing in importance.
Local grapes such as Verdeca, Bombino Bianco and Bianco d'Alessano are gaining popularity and now sit comfortably alongside international favourites such as Chardonnay and Sauvignon.
Photo credit: www.mtvpuglia.it
---
JOIN THE CELEBRATIONS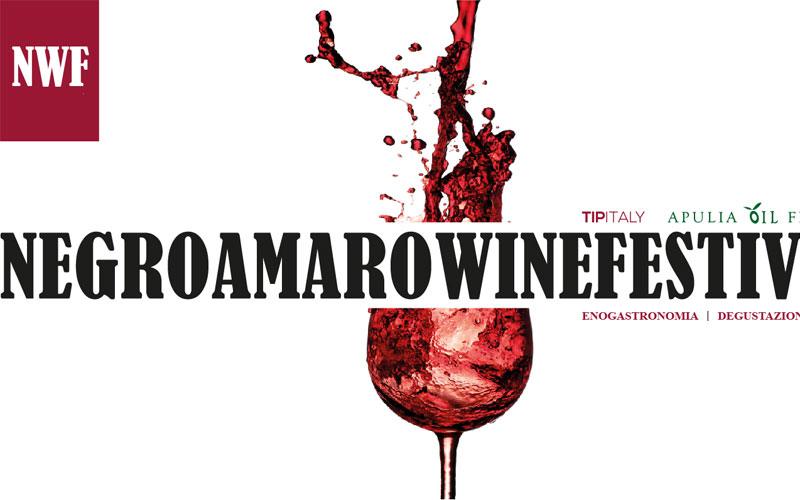 As one of their greatest exports – the other being olive oil – the region enjoys celebrating their successes.
The world famous Negroamaro Wine Festival is held in the province of Brindisi in July and showcases the very best of the region's finest drops.
Featuring tastings, lectures, demonstrations, live music and plenty of merriment, the festival is a must-visit for wine connoisseurs when on trulli holiday in Puglia. Discover more about Puglian Summer festivals.
---
VISIT PUGLIA AND EXPERIENCE IT FOR YOURSELF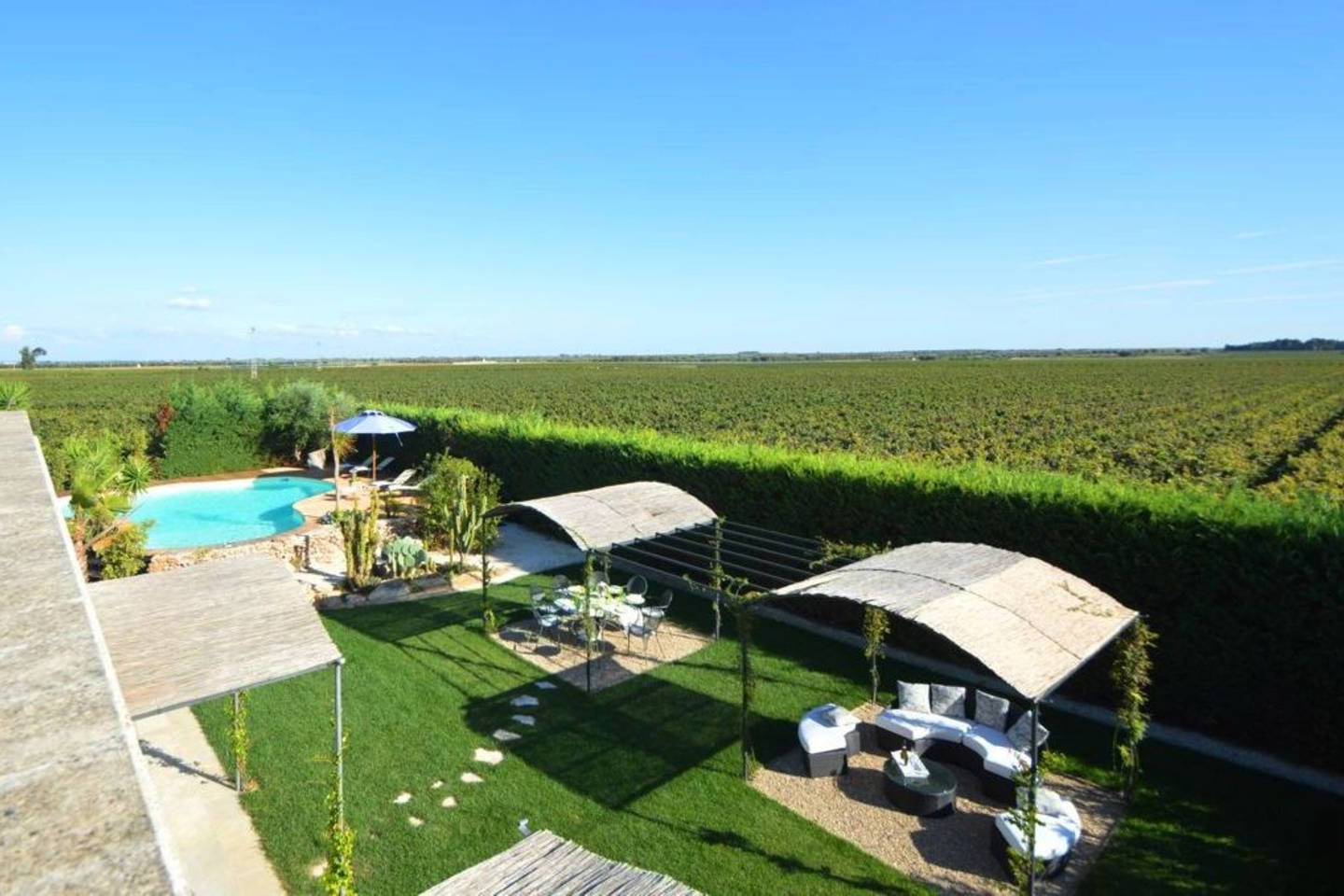 The beauty of Puglia is that it's narrow enough to enable you to sleep by the sea and travel inland to discover the miles upon miles of sweeping vineyards and wineries by day.
One of the best ways to discover Puglia's wines for yourself is to sample them is in Puglia, immersing yourself in the true Pugliese lifestyle, complete with wine in hand and sun in sky.
Aria Journeys specialise in luxury villas in Puglia. Providing the perfect base for large groups, families or couples, the villas give guests the freedom to explore the glorious region for themselves.