Sitting on the heel of Southern Italy, the Puglia region is blessed with stunning seascapes, silvery olive groves, sun kissed landscapes and charming coastal towns. Its allure has won it the attention of holidaymakers from across the globe, with tourists heading to relax and unwind in an authentic Italian destination.
If you've got your heart set on visiting, or are trying to decide whether or not Puglia is for you, read on for our insider's guide to booking an unforgettable holiday.
---
Look for bespoke holiday planners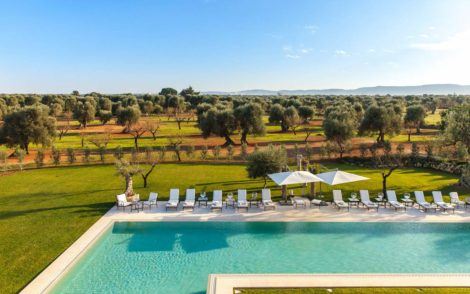 Everyone's individual so why settle for an 'off the shelf' holiday that doesn't suit your exact needs? Instead, look for a holiday planner that offers you a bespoke approach and the flexibility to create a getaway that's every bit your own.
---
Unique experiences
Of course you'll want to see all the famous sites but for a real Puglian experience that you'll never forget, throwing some unique experiences into the mix is an absolute must.
From cooking classes and wine tasting tours to day yacht cruises and fishing expeditions, unique experiences will give you a true feel for a terrific holiday in Puglia.
---
Pinpoint your destination
Puglia is a surprisingly large region with a huge amount on offer. Each of its six provinces is utterly unique and has its own individual charms. It pays to do a little research into each one, think about what you're looking for in a holiday and choose accordingly. If you're short on time, an expert Puglian travel agent will be able to help you organise the perfect getaway.
---
Choose the right accommodation
If you're on the search for a truly intimate stay, considering a private villa or romantic farmhouse can be a fantastic choice. For families and groups, self-contained accommodation is more spacious, flexible and often much cheaper than hotel room counterparts. There are some amazing luxury villas for rent in Puglia that will form the basis of a five star Italian experience that you'll remember forever
---
Travelling as a group?
If you're travelling as a large group our key advice is to book as far in advance as possible. This applies to everything, from flights and accommodation to tours and restaurants. While it can be easy enough to snag a table for two at the most popular restaurant in town, securing a table for 10 can prove to be much more difficult.
Follow these tips and you're well on your way to planning the perfect holiday. Contact us on +44 (0)203 002 0270 if you need any more information or advice on the delights of Puglia.