Unique, picturesque and bursting with energy, Puglia Italy was the destination of choice for location scouts seeking out the perfect backdrop for hit Walking on Sunshine movie.
---
Walking On Sunshine movie and the 80´s hits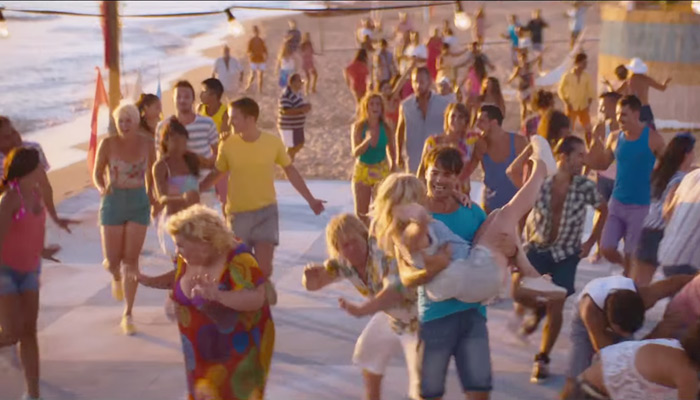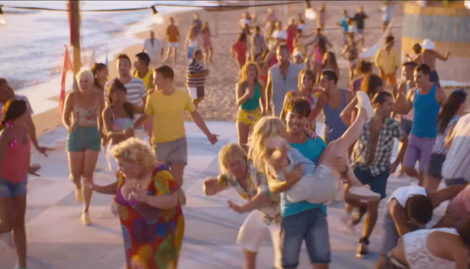 Set to hit cinemas in June 2014, the colourful film stars pop-star Leona Lewis. It features a string of 80s hits such as Madonna's 'Holiday,' Cyndi Lauper's 'Girls Just Wanna Have Fun, as well as ' Human League's 'Don't You Want Me Baby' and of course Wham's 'Wake Me Up Before You Go Go.'
Max Giwa and Dania Pasquini are the directors behind the musical masterpiece. And the distinguished production studio Vertigo Films funded the project.
---
Actors, A Pop-Star And Puglia Italy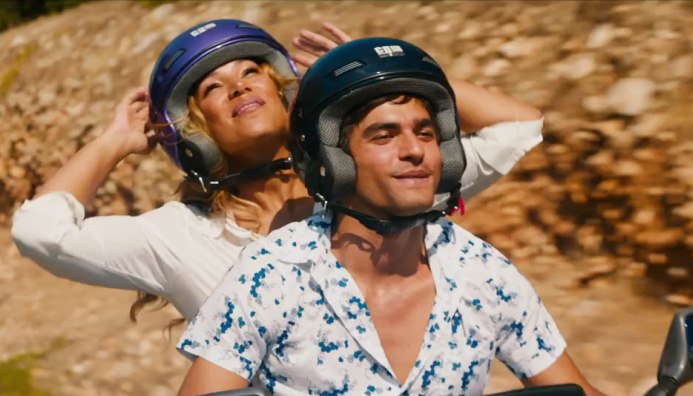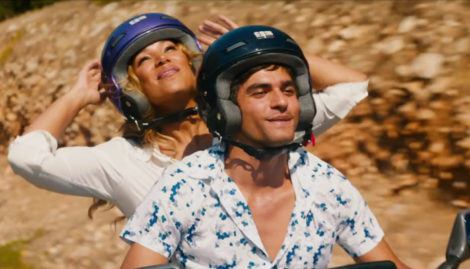 Stunning British pop-star Leona Lewis steals the spotlight as the film's protagonist, with Greg Wise, Katy Brand, Annabel Scholey and Hannah Arterton all lending their talent to the musical spectacular.
While the films starlets and heartthrobs do boats incredible talent, one migh say that Puglia is also one of the main protagonists of the musical. Some of the most captivating scenes are shot in Lecce, the baroque gem of Puglia.
As well as everyday holidays, the film also showcases Puglia as the perfect wedding destination. Thinking of getting married in Puglia? Then contact Aria Journeys as we specialise in luxury wedding venues.                                                                        
---
Walking On Sunshine Movie Plot

A Summer Holiday Romance
Written to captivate viewers, the storyline of Walking on Sunshine movie follows the summer of two sisters who fall in love with the same man. A classic recipe for drama!
When Maddie invites her sister Taylor to her wedding in the beautiful Italian region of Puglia, Taylor can't believe her eyes when she realises Raf (Maddie's fiancé) is actually the man she once fell in love with during a summer holiday romance.
Italian actor Giulio Berruti takes on the role of the gorgeous and oh so charming Raf. No doubt he's set to capture thousands of hearts across the UK.
---
You Too, Walk On Sunshine In Puglia!
A tailored experience
So, do you want to experience the dazzling landscapes of Puglia for yourself?
Aria Journeys is giving everyone the chance to enjoy their very own Walking on Sunshine inspired getaway with its unique Food and Wine holidays crafted by a team of Southern Italian experts.
Holidaymakers will savour the chance to sample the delights of authentic Pugliese food and wine culture, as well as soak up the stunning natural beauty of the region.
---
Your Walking On Sunshine Movie inspired Stay In A Trullo Or A Villa Holiday
Aria Journeys is also giving viewers the chance to live out their very own silver screen fantasies. Choose among gorgeous accommodations options and experience the authentic Puglia experience such as in the film.
VILLA TOSCA
Incredible sea views, stunning interiors and a curvaceous small pool combine for a quintessential Mediterranean holiday villa. Perched high upon a costal cliff overlooking the Adriatic Sea and Puglia's hidden grottos, Villa Tosca is an extraordinary find.
Inside the villa is bright and spacious and fashionably styled with antique furniture and stunning white interiors. Accommodating  up to 8 guests in four comfortable bedrooms and three bathrooms.
VILLA AMARANTO
Located just a few kilometres from Lecce and immersed in a sprawling vineyard is Villa Amaranto.
It is a fabulous retreat for people wanting to explore the picturesque Puglia region. Puglia's traditional masseria style farmhouses make several guest appearances. As does the fascinating city of Alberobello and the wonderful Ionic coastline.
Accommodating up to ten guests, this luxurious masseria will definitely suit all of your companions needs.
---
Enjoy a bit of Walking On Sunshine Watching The Trailer!
Watch the trailer now and live the splendour of an adventure and a wedding in Puglia!
---
Do you know Puglia is becoming a trendy holiday destination for A-List Celebrities and VIPs? Discover more.