We've put together an exciting itinerary of the top things to do in Lecce, the Baroque capital of Puglia, hand-picked for you by our local expert.

Famous for its architecture, elegant palaces and shops, vibrant cafes and restaurants and ceramic and papier-mâché workshops, the city is a must-visit during your Puglia holiday. Moreover, both Ionian and Adriatic Seas are close by.

With many things to see and a strategic location Lecce is the perfect home base for exploring southern Puglia!
Have a look at our Villas near Lecce and book yours now!
---
1. Visit Basilica di Santa Croce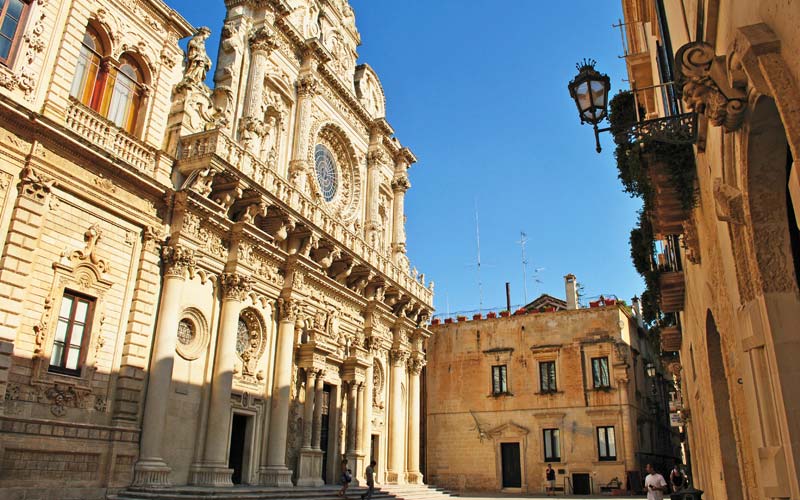 This 16th-century religious masterpiece is the main spot in Lecce. The best time to visit is early in the morning, as it's open from 9 am-12 pm and then 5 pm-8 pm.
On the outside, enjoy the jaw-dropping sight of the flowery rose window and spiral columns which include cherubs, sheep and dodos.
On the inside, explore the unique designs of Zimbalo's artists on the recently restored altars.
---
2. Taste a to-die-for Pasticciotto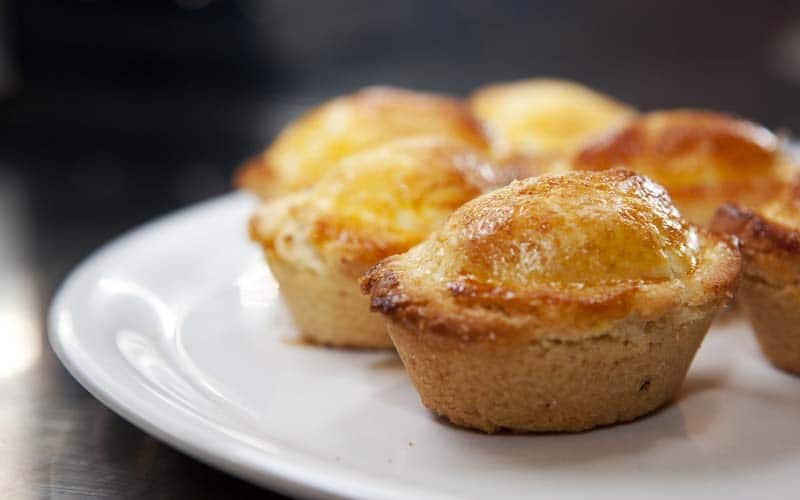 After wandering around the ancient streets of Lecce a little more, head to the roman Piazza Sant'Oronzo, the main square.
Here you'll see Café Alvino where we recommend trying to get a table (it is always very busy!) You must try a pasticciotto – a local Lecce delicacy.
It's a pastry case filled with creamy custard, still warm from the oven… delightful!
If this doesn't take your fancy, the bakery also sells a range of cakes and ice creams.




Do you have a sweet tooth? Taste more delicious Puglian deserts in Bari. Here is the Top Things To Do In Bari.
---
3. Admire the finest Baroque palaces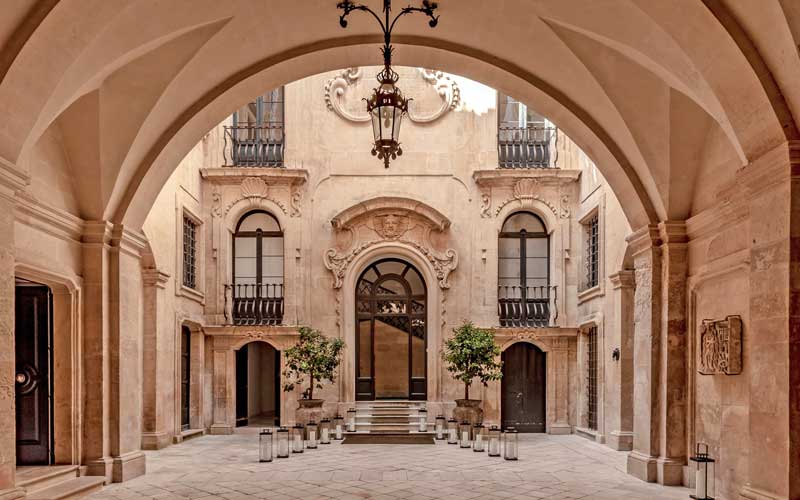 Magnificent noble palaces decorated with flowery and minutely details are the essences of Lecce's Baroque.
The movement started in the city around the beginning of 1600 thanks to the convergence of artists, patrons and a time of peace under the Spanish rule.
Enter the city through one of the ancient doors and get lost in the narrow streets and large squares carved in the typical Lecce´s stone.
---
4. Savour local cuisine with an innovative twist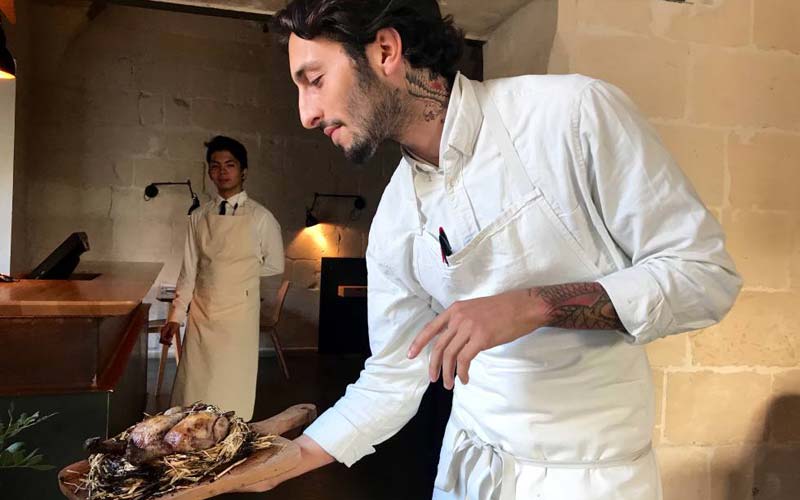 A strong culinary experienced rooted in the local cuisine and enhanced by the surprising international skills and the deep passion of the young and self-confident chef Floriano Pellegrino.
Bros´ restaurant offers an innovative interpretation of the Puglian cuisine with impressive attention to service and aesthetic presentation.
Bros
Via Acaja 2, 73100, Lecce, Italy
+39 0832 092601
---
5. Go shopping for local crafts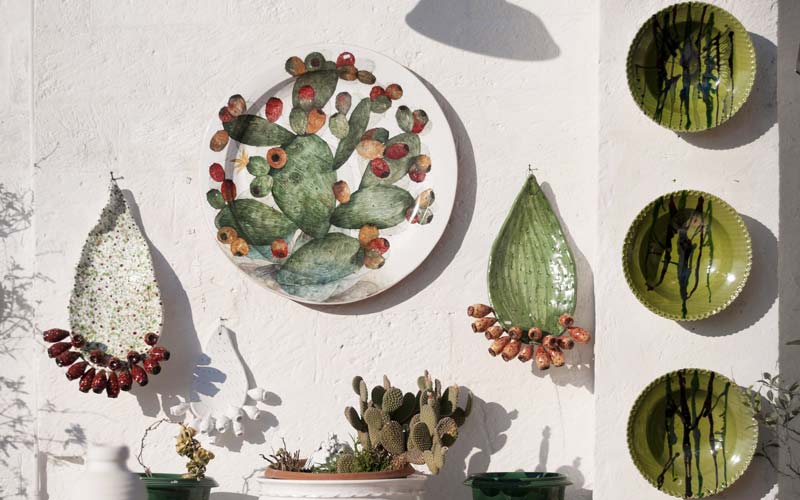 Once you have taken enough photographs of Lecce's amazing architecture, it's time to take a look at some of the local crafts.
Lecce is famous for its tradition in papier-maché, and you'll find many artists around the city creating traditional and modern works in this papercraft.
There are also many ceramic craftsmen in the area, so you're bound to find some souvenirs to take home.
From the traditional to the most artistic and modern objects, from lamps to ceramic plates you will have a lot of types, shapes, styles and colours to choose from.



Are you in love with what Lecce has to offer, then you must check our list of Top things to do in Otranto.
---
6. Take a Puglia cooking class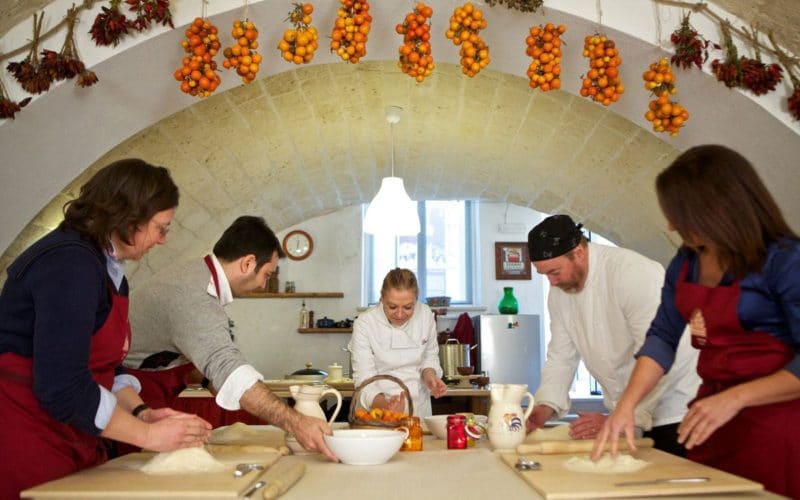 Lecce is home to some fine local cuisine. Hand-made pasta, meatballs, bombette… why not learn the tricks of the trade and take home some delicious recipes?
Visit one of the finest Puglian cooking schools and learn how to cook Puglian pasta and bread.
Set in a historical building, the cooking class led by chef Gianna will teach you several local recipes. A Lecce culinary class also includes wine tasting to finish off the day right!
---
7. Book a luxury villa close to Lecce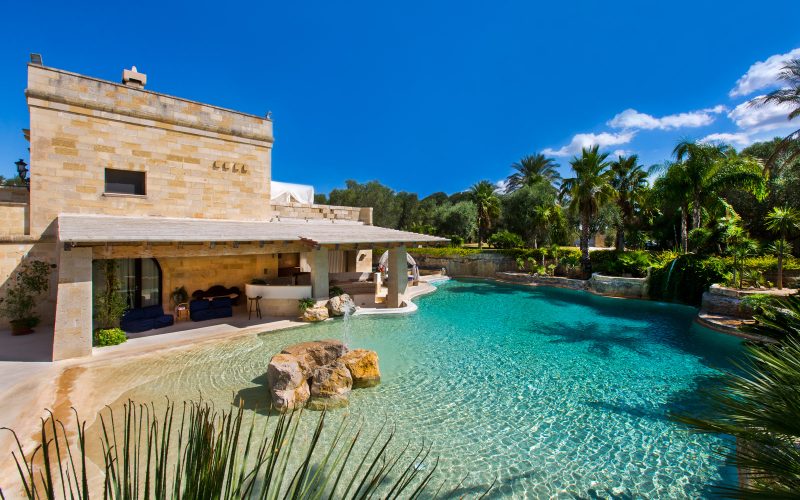 Do you want to enjoy Lecce´s lively vibes without renouncing to a quiet and relaxed stay?
Browse our hand-picked collection of enchanting villas near Lecce for rent, reserve yours and make it the home-base for exploring Lecce and Salento, the southern part of Puglia.
Our luxury villas Puglia portfolio includes majestic Masserias and intimate Trulli houses, modern villas and historical buildings.
Contact us to find out more about luxury Puglia villas. We would be delighted to help you find the perfect holiday accommodation!