Travelling to your Puglia holiday villa is simple and straightforward. Whether you prefer to take a scheduled flight or use the high-speed train, you can be relaxing in your holiday villa within just a few hours of setting off from home.
---
By plane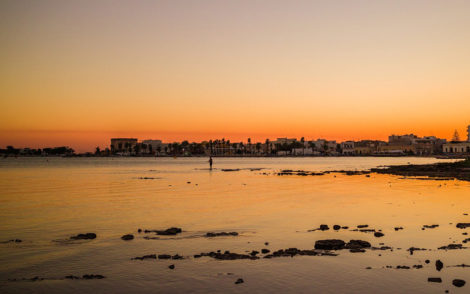 Served by both national and international flights, Puglia has two main airports: Brindisi and Bari.
Bari Karol Wojtyła Airport (BRI) is located just 8 km north of Bari centre. The airport is also called Bari Palese Airport.

Brindisi airport (BDS), Papola Casale which is also known as the Salento Airport. This is a small airport but still well served.

Both Puglia's International Airports are directly connected with the International hubs of Rome, Milan, Munich and Zurich.
There are several non-stop flights departing from London, Paris, Berlin, Barcelona, Bruxelles, Frankfurt, Budapest, Stuttgart, Düsseldorf, Cologne, Moscow and many other cities.

British Airways schedules three flights a week to the region. During peak time, the number of British Airways flights to Puglia increases.
---
Reach your Puglia villa by Train
The High-speed railway, Eurostar connects with Rome (4 hours) and Naples (3.30 hours). There are several trains per day from early morning to evening. Local trains connect major cities with most of the regional cities and towns. Experiencing the local train service can be picturesque, but they are not renowned for punctuality or quality of their service.
---
By Car & Motorcycle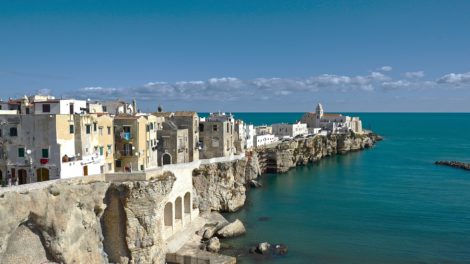 In Puglia, there is an excellent network of toll-free Highways and National Roads connecting the region with the main cities of south and centre Italy.

A traveller choosing to reach Puglia by car has to remember that the region spans more than 400 km from north to south.
Travelling from east to west Puglia takes much less time as the distance between the Ionian and the Adriatic Sees could be as short as 40 km.
---
Get to Puglia by Ferry
Direct car/passenger ferries connect Bari and Brindisi ports with Greece, Croatia, Montenegro and Albania
---
Did you know?
It takes about 5 hours to reach Santa Maria di Leuca, the southernmost city of Puglia, from the billboard which shows you just entered "Puglia" in the north. The distance from Bari to Naples is 260 km; from Bari to Rome, it's 450 km; from Bari to Milan, it's 880 km.
If you aree planning on travelling throughout Puglia , read more about the must see cities here.