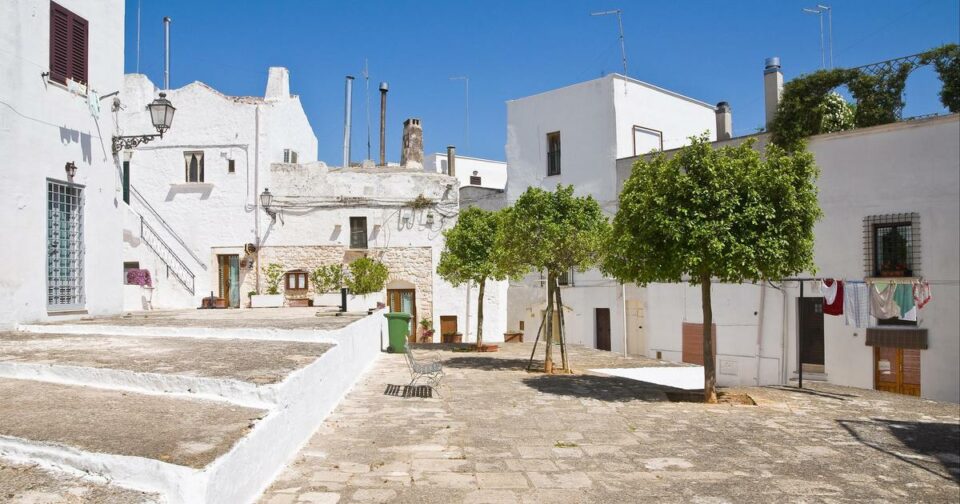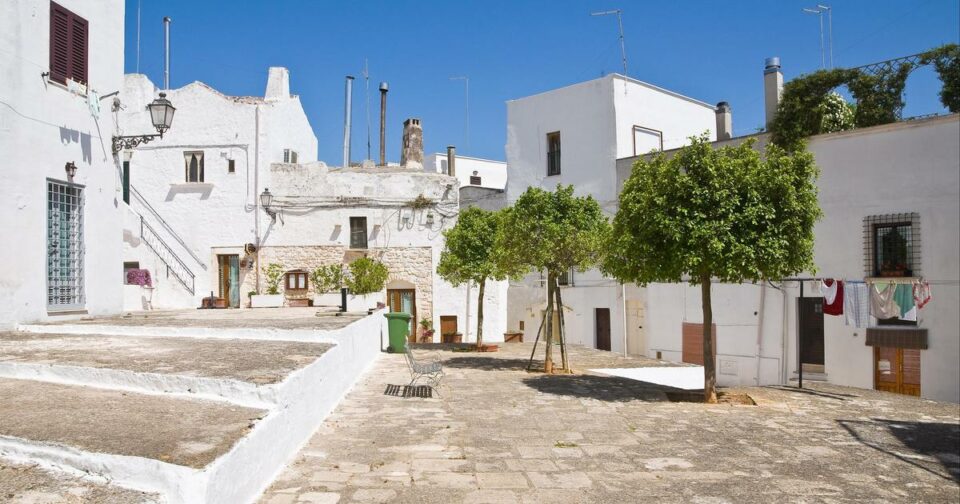 ---
Apulia Italy, holds infinite surprises to travellers in search of tasty and unique local food and wine. One of those is certainly Ceglie Messapica, a town located on the gentle hills close to the most popular city of Ostuni.
Once just a quiet whitewashed village, today Ceglie Messapica is known as 'The Food Capital of Puglia'.
The reason behind the nickname of Ceglie Messapica is the unusually high number of awarded restaurants, delicious local recipes, and cultural centres dedicated to the art of well-eating.
Read on to discover the must-visit spots and the must-try restaurants of this city of Alto Salento, in Puglia (or Apulia Italy).
---
1. Explore by foot Ceglie Messapica old town

Get lost in the narrow streets of the Old town… you'll easily find:
1. Piazza Plebiscito, the main city square leading to the Mother Church and the Ducal castle;
2. Restaurant Cibus, serving specialities from Ceglie, including family recipes and excellent cheese;
3. The historic Caffè Centrale with its must-try cookies Biscotto di Ceglie and Confetture.
---
2. Get a scooter or a car and discover the surroundings

Take a short drive from the city centre and immerse into the typical Apulian elements: trulli, rupestrian churches, dry-stone walls and olive groves. Be sure you don't miss:
4. Michelin starred restaurant Antonella Ricci-Vinod Sookar, serving excellent local cuisine;
5. The pristine beaches of Ostuni (15 km/9 miles), awarded with the Blue Flag recognition.
---
3. Dive into the food variety of Ceglie Messapica by booking a Villa with Pool

Our collection of comfortable and private villas with pools around Ceglie Messapica will give you the chance to explore the city and its gastronomic gems at your own pace.

Have a look at this Puglia villa for rent and contact us now to know more or make an enquiry.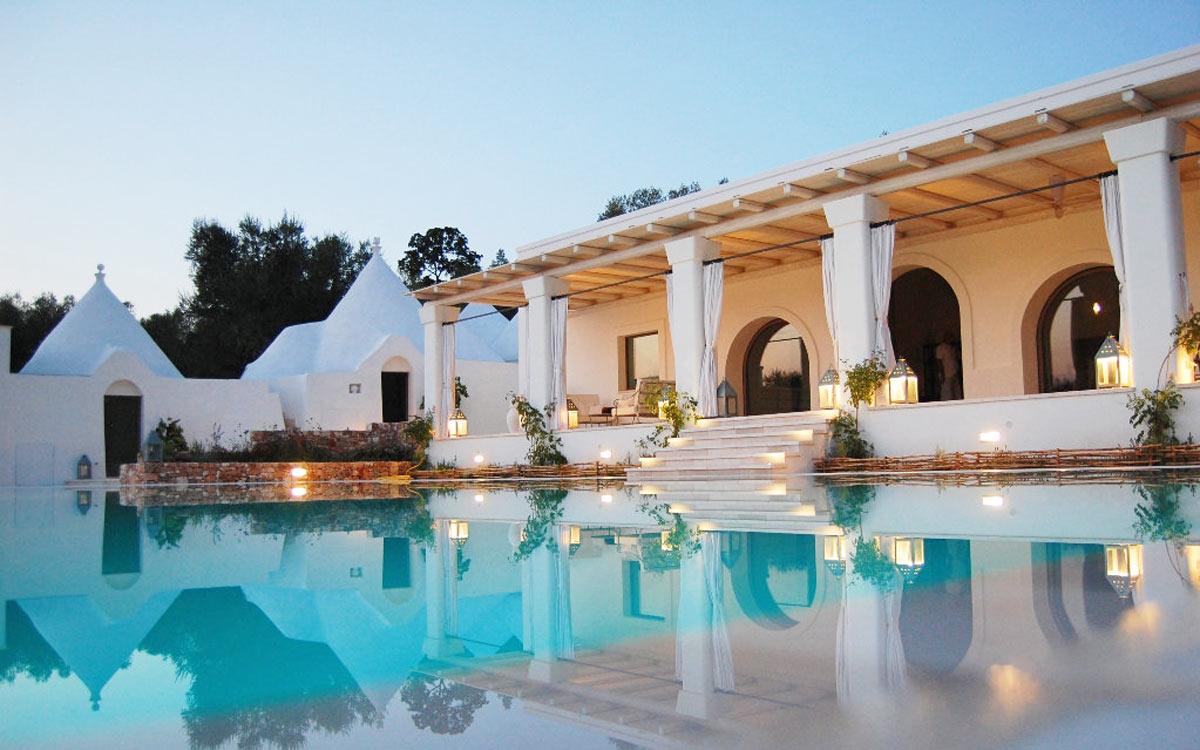 Villa Filippa is a gorgeous, fully refurbished trulli villa which can accommodate up to 12 guests in its 6 bedrooms and 7 bathrooms. Discover more about this Puglia villa for rent.