Peaceful lakeside villages, popular Hollywood celebrities, picturesque towns, gentle hills, and stunning terraced gardens are all nestled within the Instagram-perfect scenery offered by the Italian Lakes. Our lake view villas on the  Italian Lakes bring you close to the tranquil sights and sounds of the island lakes.
---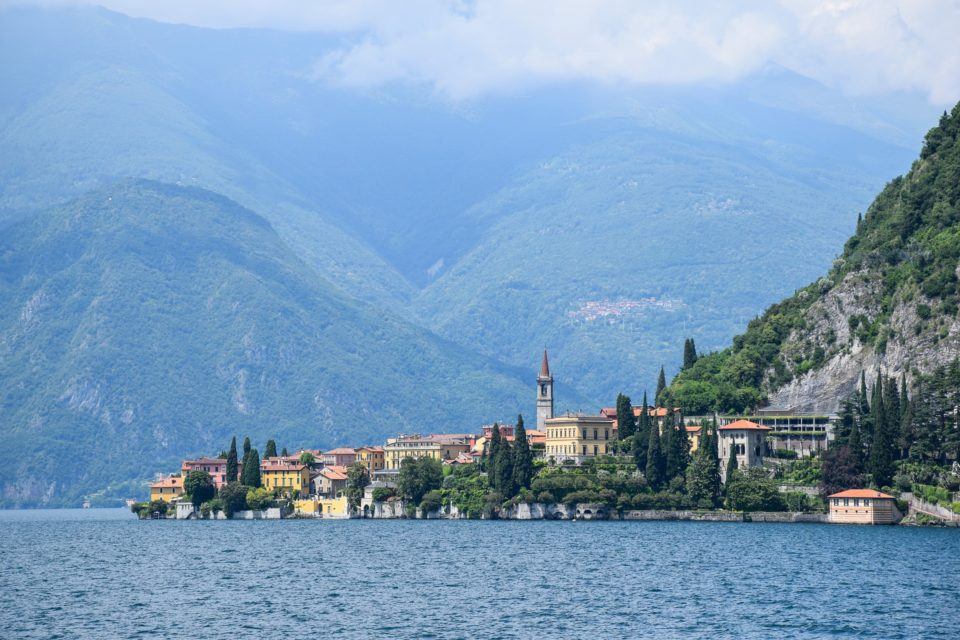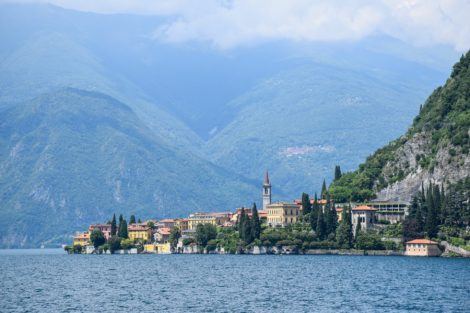 LAKE VIEW VILLAS ON THE ITALIAN LAKES
Lake Como, home to Hollywood A-lister George Clooney, is replete with lakefront villages and Neo-classical villas cradled in lush gardens. Towns lined with cypress trees make for a romantic holiday with friends, family or your significant other.
The largest of the lakes, Garda, features steep cliffs in the waters edges while its shores are softened by gentle rolling hills.
Pleasant Lake Iseo is perfect for outdoor enthusiasts thanks to limitless opportunities for mountain biking and trekking. Guests who want to experience the feel of being in the midst of European royalty must include Lake Maggiore in their itinerary. Breathtaking scenery, a Baroque palazzo, and peaceful lakefront villages makes Maggiore a delectable destination.
Enchanting Lake Orta, though small, is big in beauty. It houses a sumptuous medieval village and a pretty piazza that commands guests to peacefully surrender to the area's unique beauty. Our welcoming villas will make you feel at home while enjoying one-of- a-kind attractions only the Italian Lakes can offer.
---
VILLA GEMMA
Six to eight guests are accommodated in four cosy bedrooms of this luxury holiday villa. Once a church, Villa Gemma is now transformed into a comfortable private property replete with an open air living area, well-equipped kitchen, and a spiral staircase that easily leads to the relaxing sleeping area filled with double and twin bedrooms. A beautiful botanical garden blooming with azaleas and camellias surrounds the property. A gazebo sits lakeside to provide a perfect space for outdoor lounging. Villa Gemma is located in the peaceful Pallanza Verbania. Would you like to personally experience Villa Gemma?
---
VILLA MIRA
Sixteen discerning guests are warmly welcomed in all ten bedrooms of this palatial villa. The expansive living room and the 16-seater table in the dining area are ideal spaces for communal lounging. Furnishings designed in traditional antique complete the interiors. A billiard room provides guests recreation even while indoors. Large open windows in the first floor bedrooms feature balconies that overlook the awe-inspiring lakes. The double bedrooms on the second floor provide peaceful slumber. The villa stands on Pallanza's hill and is one kilometre from the town centre. Immerse  yourself in Villa Mira's beauty and prepare to be enchanted.
---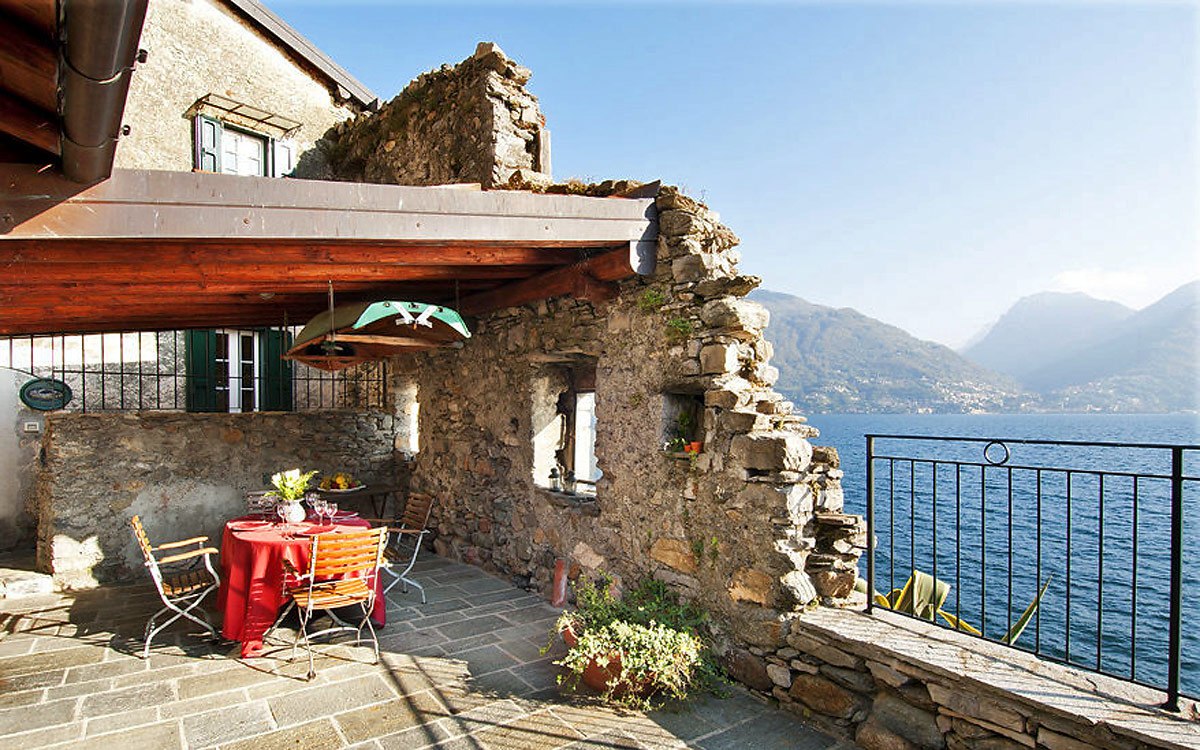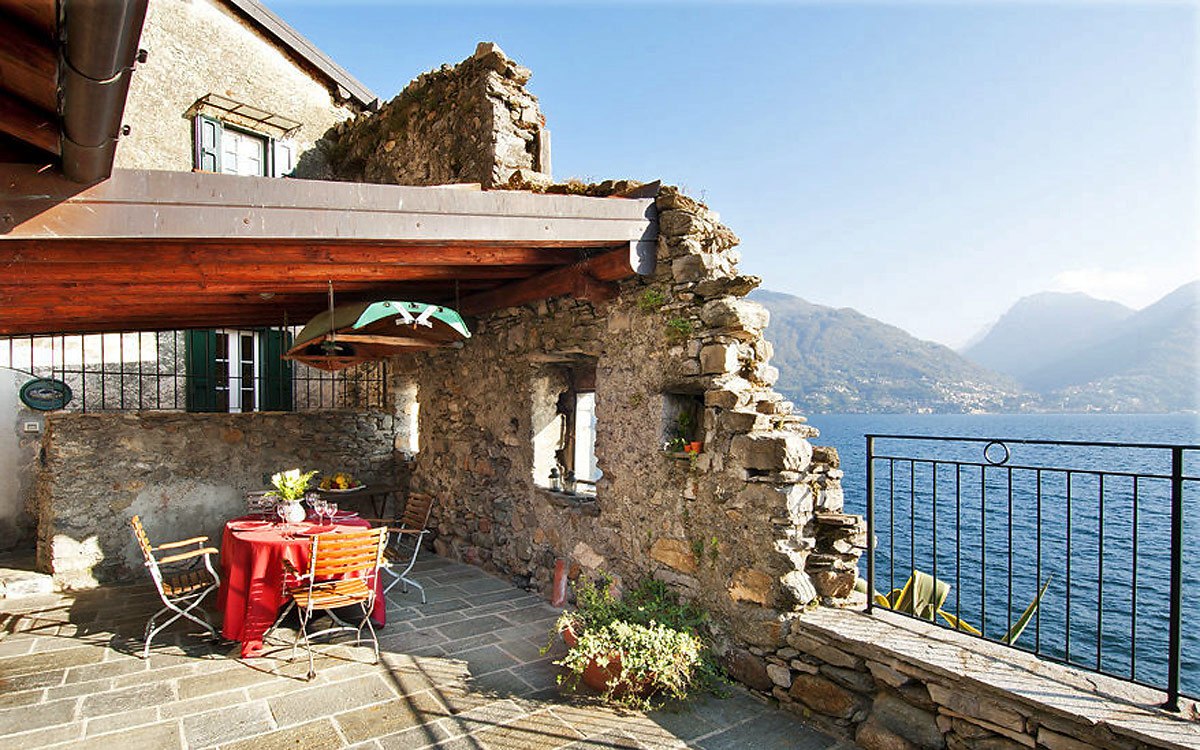 VILLA ANGELA
Eight guests are suited for this four-bedroom private lakeside holiday villa boasting of lavish interiors and a charming exterior. An open kitchen in the ground floor, well-equipped with practical amenities, cradles a spacious dining room. Majestic lake views are visible while dining with family and friends thanks to the sizable windows that surround the area. A Jacuzzi bathtub is in the lounge area. A broad terrace is accessible from the first floor similarly offering beautiful lake scenery. The villa is located in Santa Maria Rezzonico on Lake Como's upper west bank. Do you want to live like a true Italian in an authentic villa?
---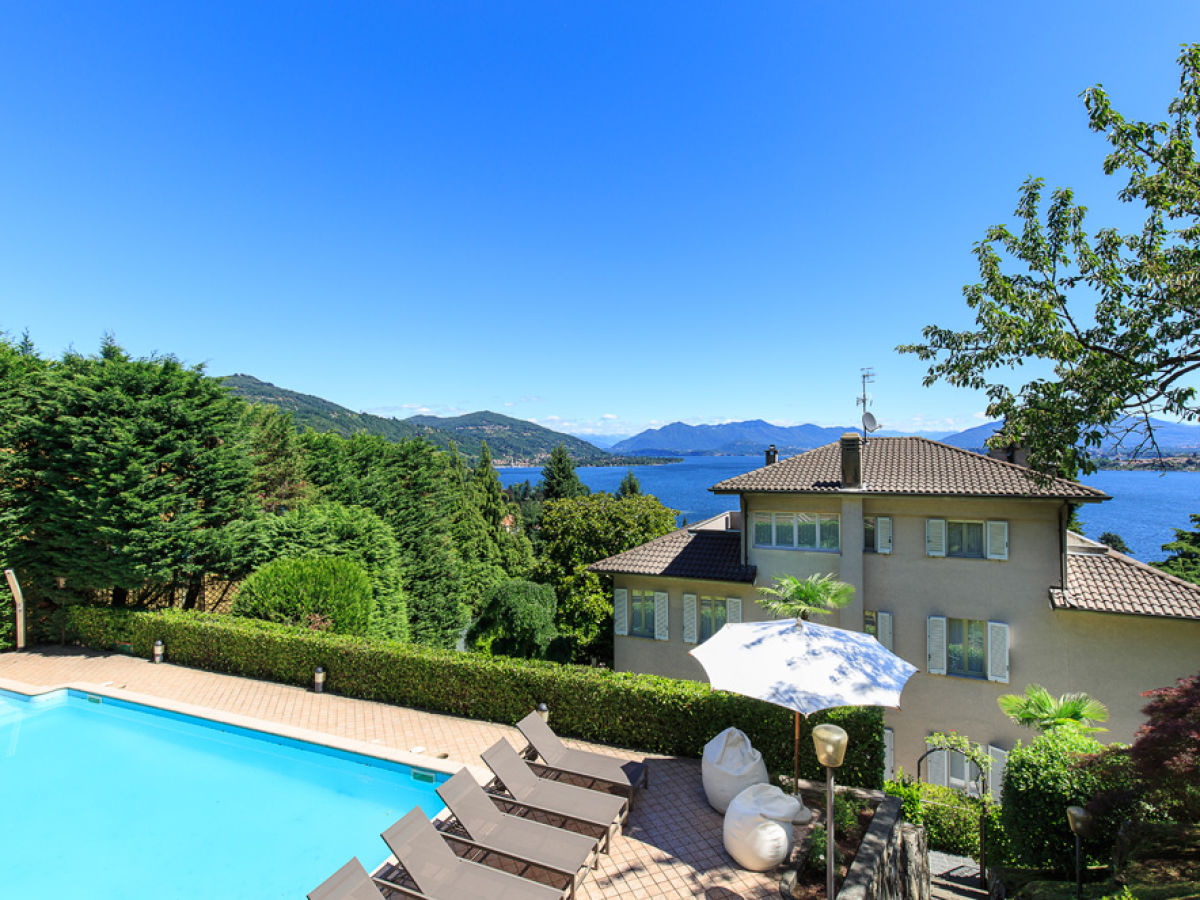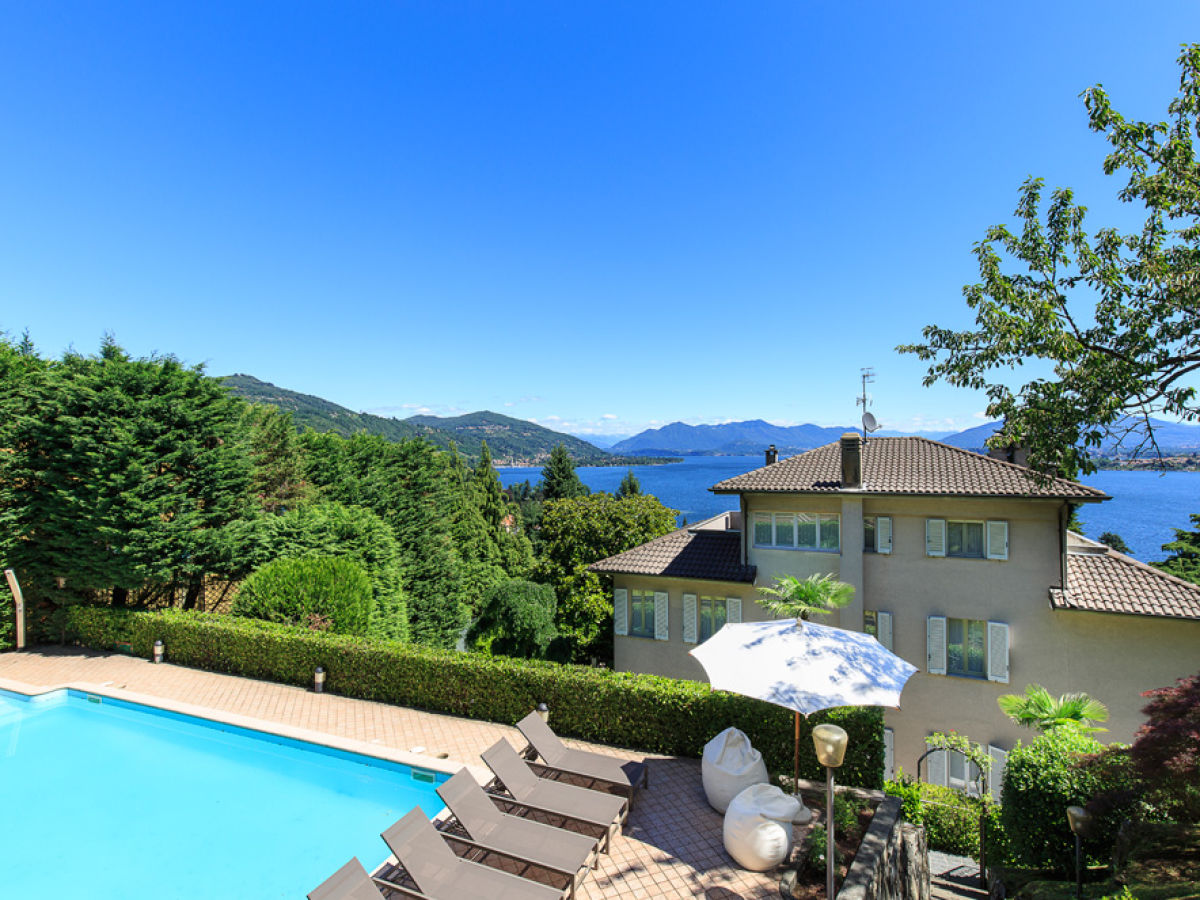 VILLA MAIA
Villa Maia is a classy six-bedroom villa suited for ten guests. The marble bathrooms are as stylish as they are comfortably practical. Lounge by the warm fireplace or enjoy your meals in the dining area. Better yet, savour the views of the Italian lakes from the terrific terrace or from the large windows enveloping the living area. Relax outdoors via the refreshing private pool where a changing room is available for guests' convenience. Villa Maia is situated atop a picturesque hill. The village centre of Meina is located 400 metres from this lakeside property.
---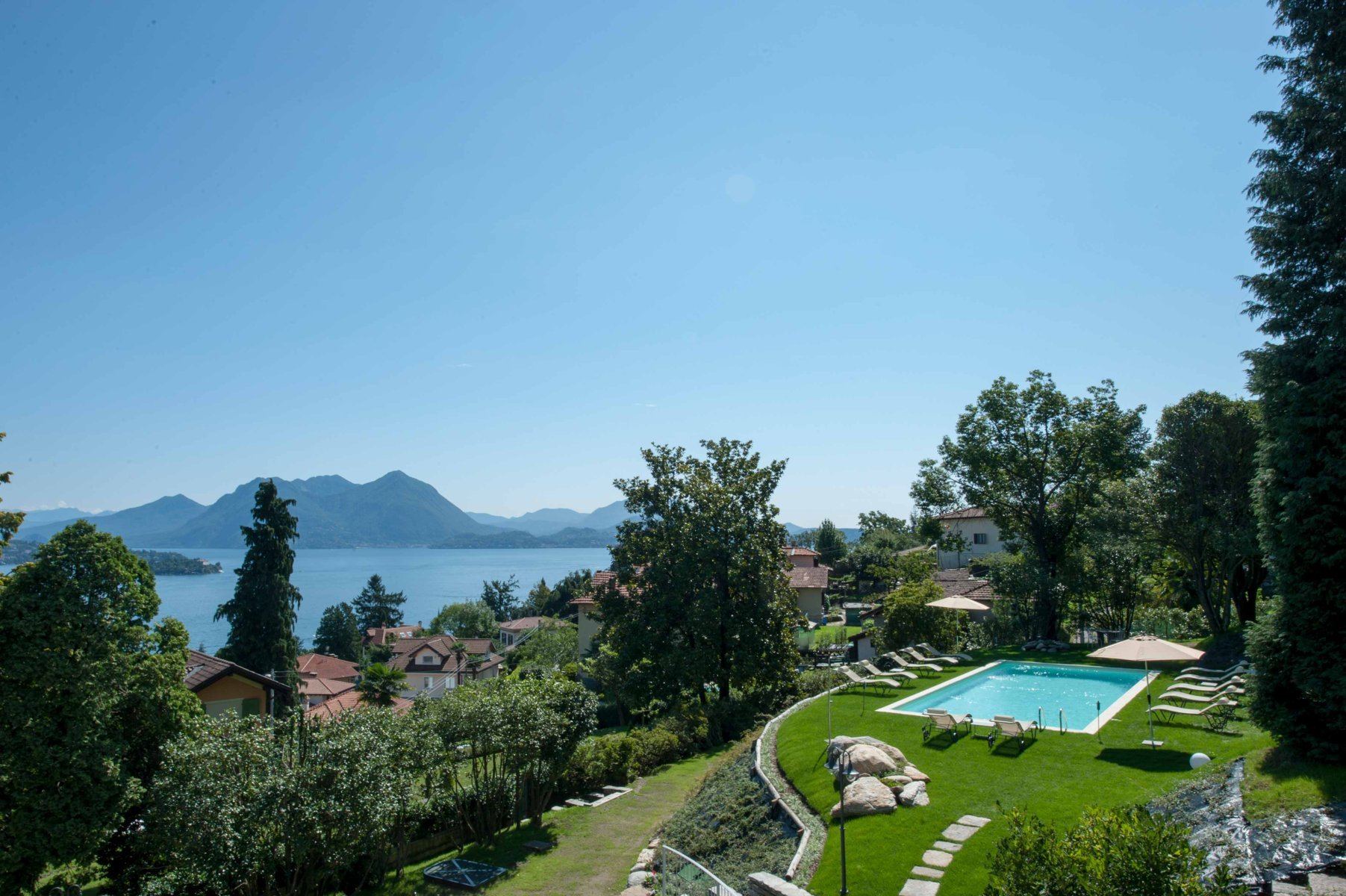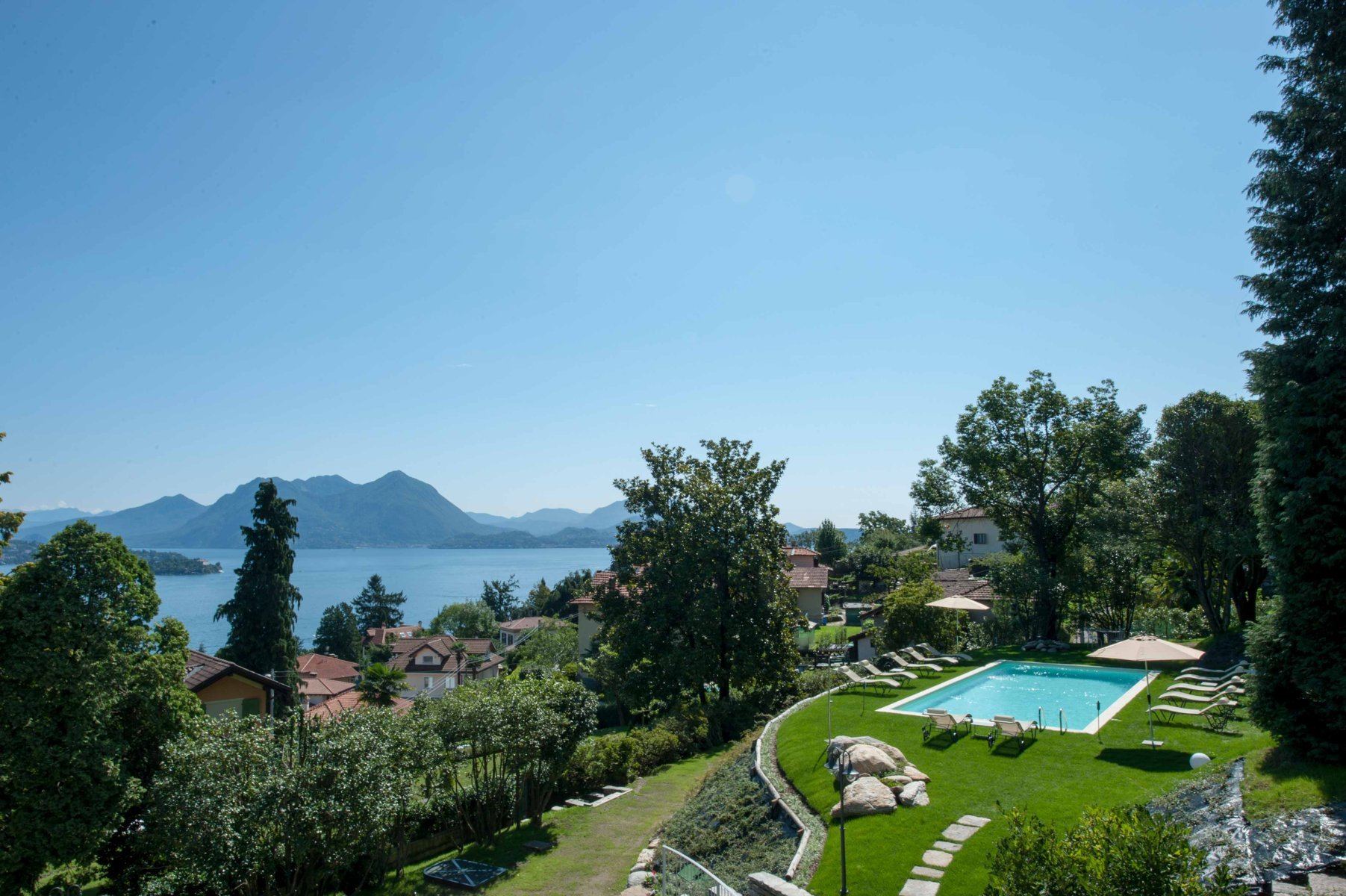 VILLA CASSIOPEA
Twelve guests are welcome in Villa Cassiopea's six lavish bedrooms. Located in the laidback village of Baveno, the villa offers double bedrooms and twin bedrooms styled in Italian antique. Lounge in the soothing warmth of the marble fireplace or relax in the wellness and fitness area where a Jacuzzi and delectable massage awaits travel-weary guests.
The 12×5 metre heated pool is refreshingly pulse-slowing, while parasols and sun loungers on the lawn are sumptuous spaces for outdoor lounging. Villa Cassiopea stands on the top of a scenic hill where views of the Italian lakes are temptingly close by.
Choose one of our fabulous lake view villas on the  Italian Lakes or contact us to help you craft an unforgettable holiday!