Maggiore, which means large in Italian, is true to its definition when used to describe and name the second largest lake that is nearest the Alps.
---
Lake Maggiore's top villas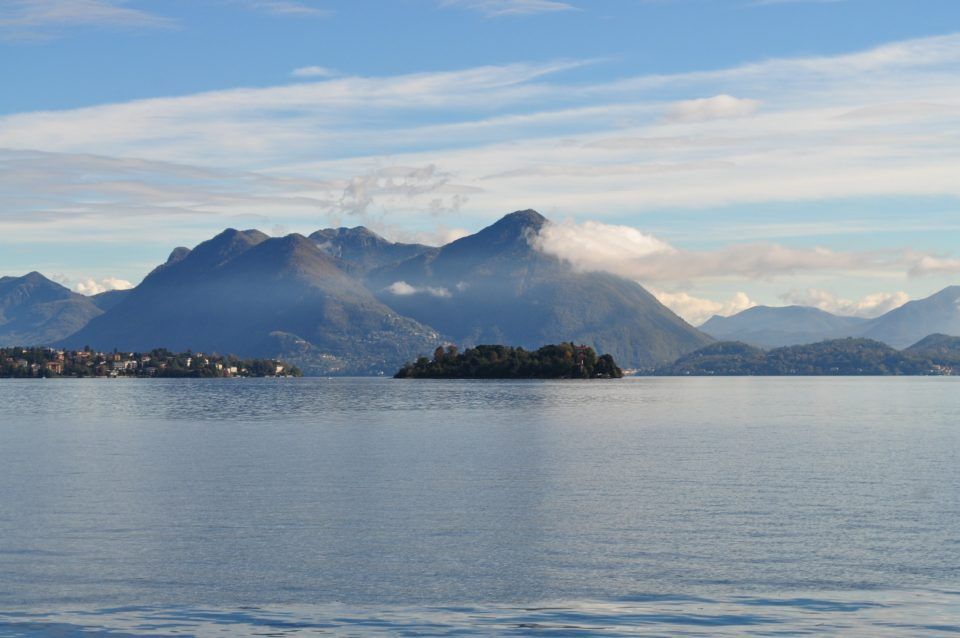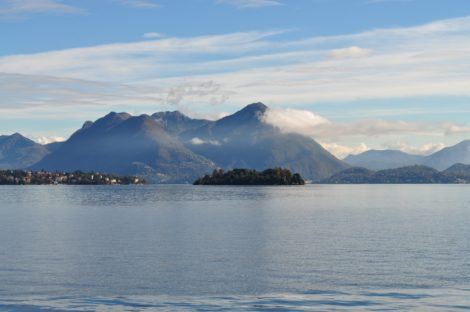 Lake Maggiore, whose beauty enamoured even the late great Ernest Hemingway, is featured in his novel A Farewell To Arms. Located in between the stunning Italian regions of Piedmont and Lombardy, with pockets of it extending into Switzerland's Canton Ticino, Lake Maggiore is a beautiful blue bowl of pristine water encircled by grand snow-capped mountains. Its mild climate, exotic
Mediterranean plants, and remarkable villas have made the area a popular holiday destination. The towns of Stresa, Arona, and Angera  are towns replete with medieval accommodations, and fascinating castles. Luxury villas are perfect places to stay in while enjoying Maggiore's majestic features.
---
Villa Adara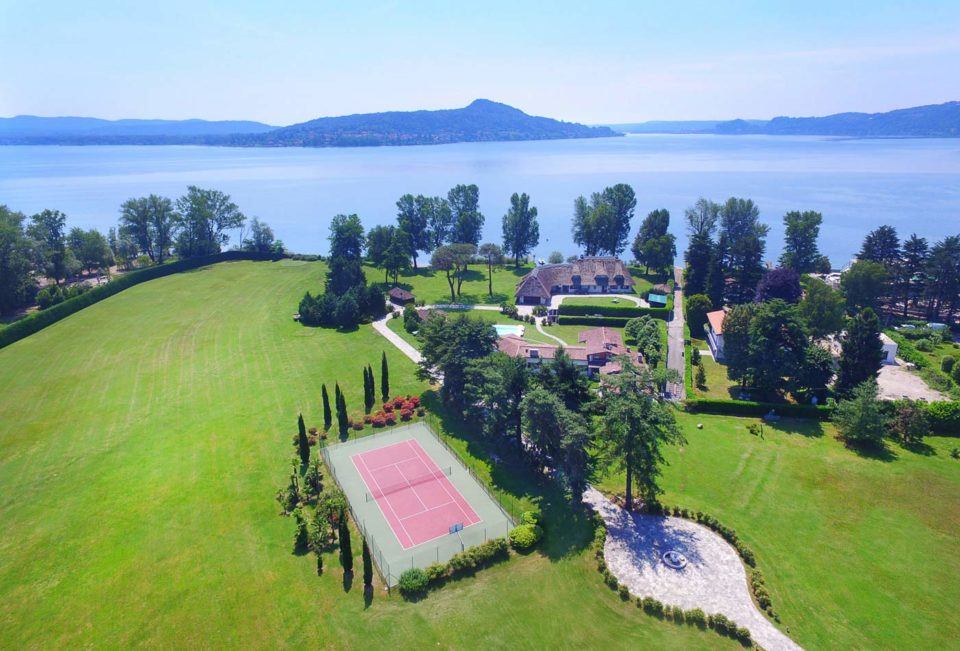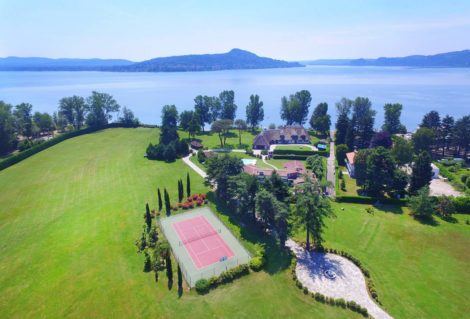 This stunning 400 square metre lakefront estate is especially suited for ten guests who appreciate modern conveniences enveloped in lavish Italian amenities.
Four air conditioned double bedrooms, a lush living room, a delectable dining area and a modern kitchen caters for guests whims and needs. Outside, a first-rate tennis court, a well-manicured golf course, a soothing heated pool, and easy access to the lovely lake promise guests limitless opportunities for recreation.
Located in Solcio di Lesa, Villa Adara stands near a pleasant lakeside promenade and the comely countryside. Daytrips to similarly sumptuous Locarno, Milan and Lugano are possible due to the villa's close proximity to these delicious destinations.
---
Villa Cassiopea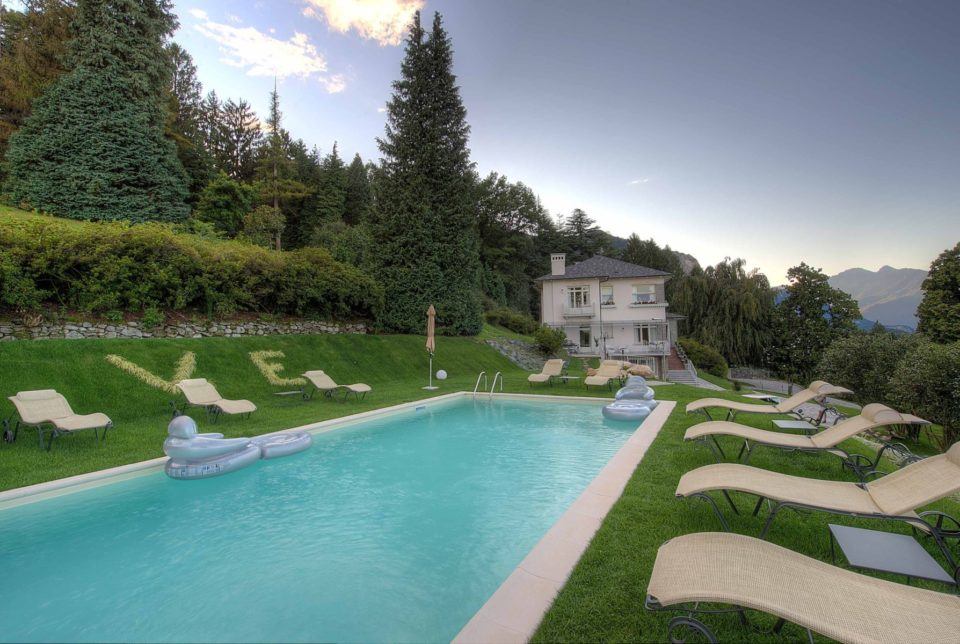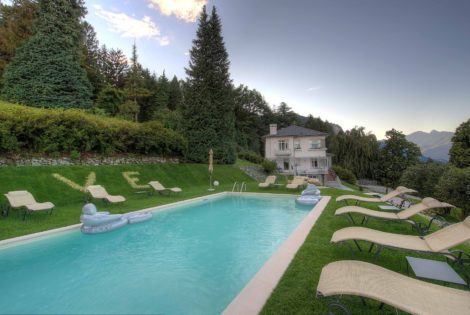 Twelve guests can be accommodated in cosy luxury in Villa Cassiopea's 600 square metre space. Located in Baveno's laidback village, the villa features double bedrooms and twin bedrooms cradled in Italian antique design. Enjoy the warmth of the marble fireplace, and the opulence of the wooden spiral antique staircase.
Modern amenities such as the wellness and fitness area, the refreshing Jacuzzi, and sumptuous massage room add to guests' repose and recreation.
Pretty parasols and sun loungers are nestled on the lawn beside the 12×5 metre heated pool. Villa Cassiopea's enviable hilltop location provides scenic views of the nearby Lake Maggiore. The famous tourist town of Stresa is only 4 kilometres from the villa.
---
Villa Vega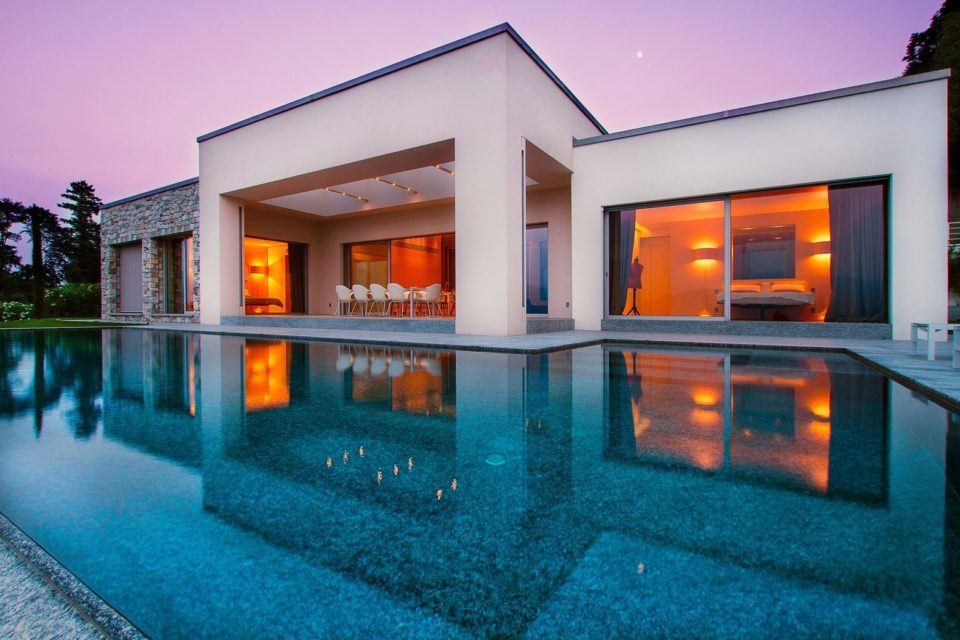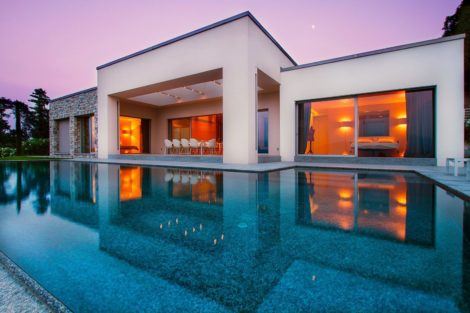 Four modern style bedrooms with ensuite bathrooms shelter eight guests in the lap of Italian luxury. Villa Vega's two-floor, 200 square metre accommodation boasts of a lush 14×4.5 metre infinity pool, modern kitchen and open living area. The state-of-the-art cinema area on the lower ground floor; the relaxation area, modern kitchen, and double bedrooms on the ground floor promise guests a snug and soothing holiday stay.
The rich greenery of the 1,000 square metre garden is perfectly landscaped to allow outdoor lounging on the lawn and spacious terrace. Exploring the natural elegance of Lake Maggiore is easy thanks to the nearness of Stresa's railway station. Milan and the popular Piazza del Duomo are an easy train ride away. Villa Vega sits on a hillside overlooking the beautiful Borromeo islands.