If you are on holiday to Puglia, then you can't miss our list of top 5 puglian gifts and souvenirs,  to bring back home to your dear ones from the heel of Italy. When travelling, it is always great when you find souvenirs for your family, friends and yourself. Thanks to its ancient history and exquisite variety handicrafts, the heel of Italy's boot has a lot to offer in terms of keepsakes.
---
FINDING THE PERFECT GIFT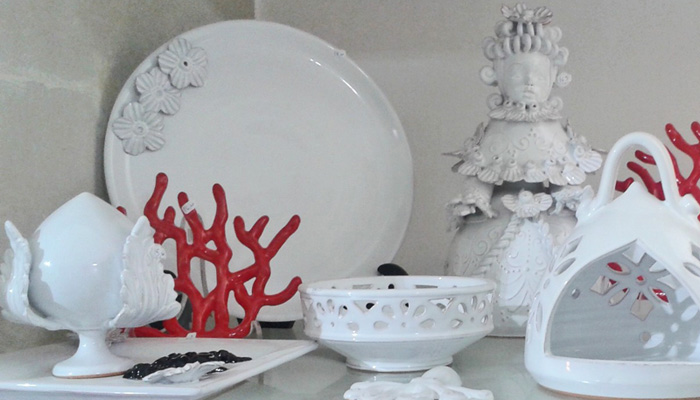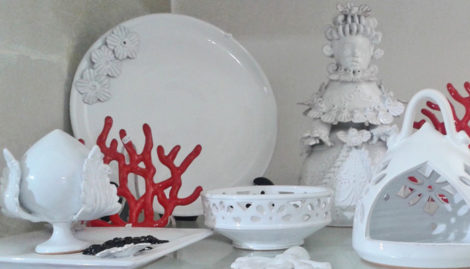 You will definitely have fun choosing mementos of your wonderful stay in Puglia, especially if you want some fine art products to display in your living room or to enjoy at dinner with friends and family, whilst reliving your memories about your amazing trip to this fascinating southern region.
Whether you're visiting the Puglian peninsula just for a weekend or if you stay longer, renting one of our amazing holiday villas in Puglia, here are our tips on the best take-home gifts from this wonderful Italian region:
---
REFINED EMBROIDERY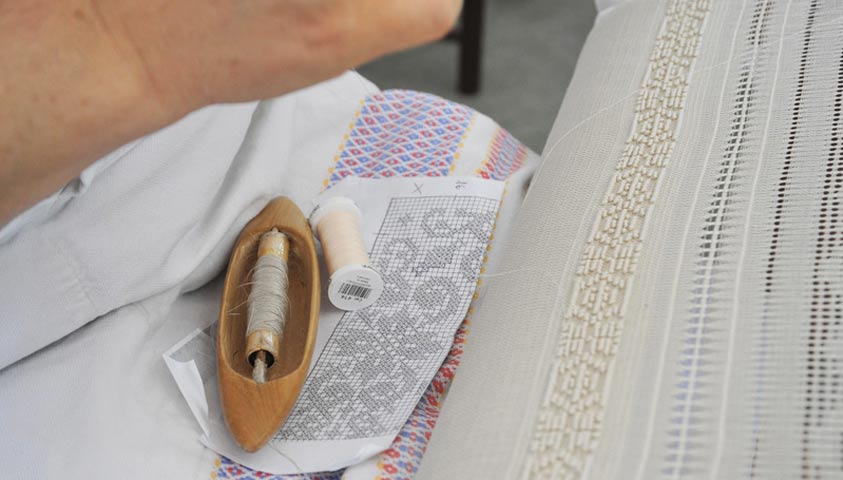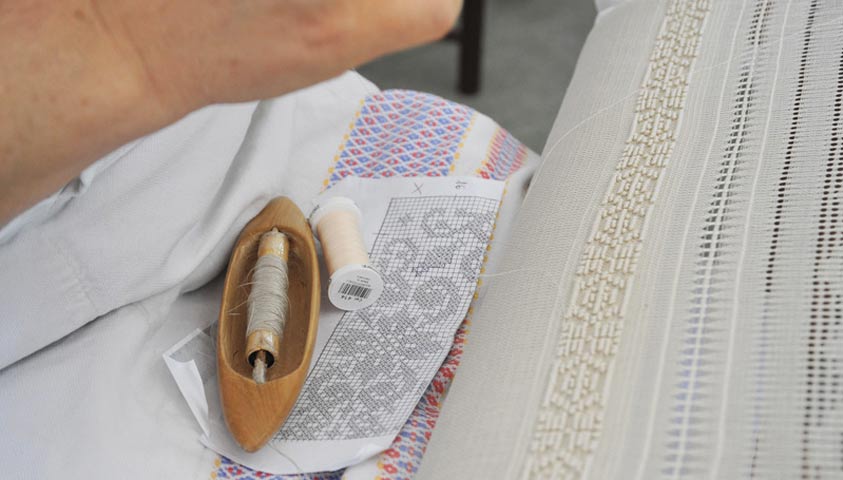 For a very special and prestigious gift, opt for luxury embroidery from Puglia! Apart from being beautiful, it also has deep roots in the local culture and history.
In fact, this southern region is one of the few Italian areas that have kept the ancient traditions of Corredo matrimoniale, a marriage dowry given to the future bride by her family.
Traditionally, a woman who was going to marry should have had a dowry. Usually it consisted of fine linens, towels, tablecloths and much more stuff embroidered by the mother of the future bride.
Nowadays, this beautiful custom is still alive and it has even been enriched with modern trends.
Whether it is meant for a special occasion or if you just want to have an authentic memento of Puglia, this unique refined type of handwork will be the perfect take-home gift.
Photo courtesy: www.lecostantine.eu
Would you like to learn more about the bridal traditions and fashion in Puglia? Read on.
---
A PRECIOUS BOTTLE OF WINE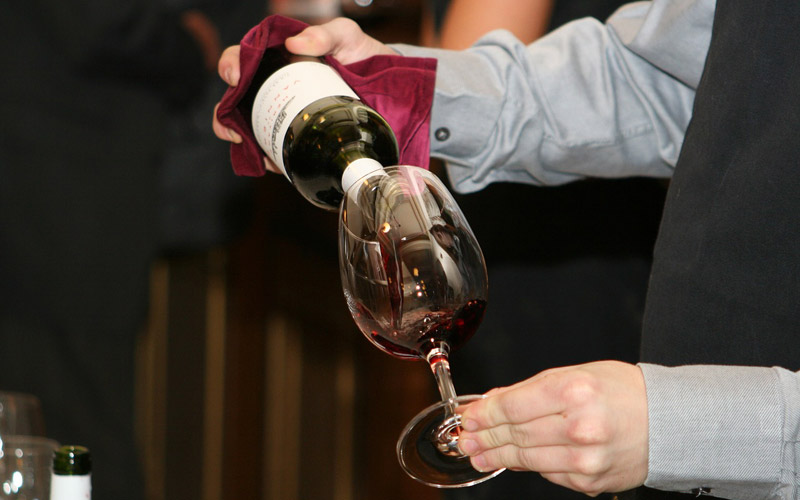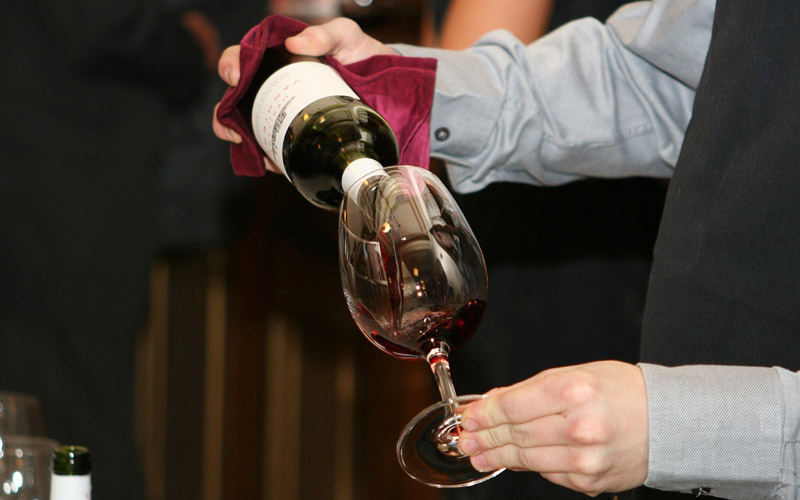 What can be better than a bottle of good wine as a present? The right answer is the excellent bold wine from Puglia! If you are a wine enthusiast, then you are in the right place, as this region of Italy is one of the top world wine destinations.
A bottle of good wine is always appreciated as a gift; so, all you need to know is what the best local wines are. And here comes the best part of wine picking! To choose the right wine, obviously you must go through several exciting wine tastings in the most prominent wineries of the region.
---
AN UNFORGETTABLE WINE TOUR

Choose a wine tour from our selection of the best wineries of Puglia, discover prestigious grape varieties of the region, learn the local ancient techniques of winemaking and taste under a professional sommelier's guidance.
At the end, it will be hard for you to decide how many bottles you want to bring back home with you. One more tip: when on holiday to Puglia, try local wines, which have autochthonous grape varieties Negroamaro and Primitivo in their blend.
Photo courtesy: www.cantinemenhir.com
---
CERAMICS OF GROTTAGLIE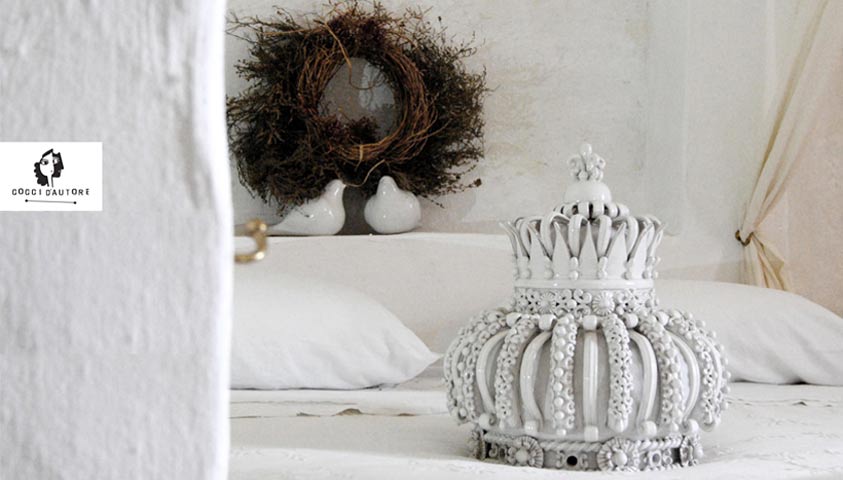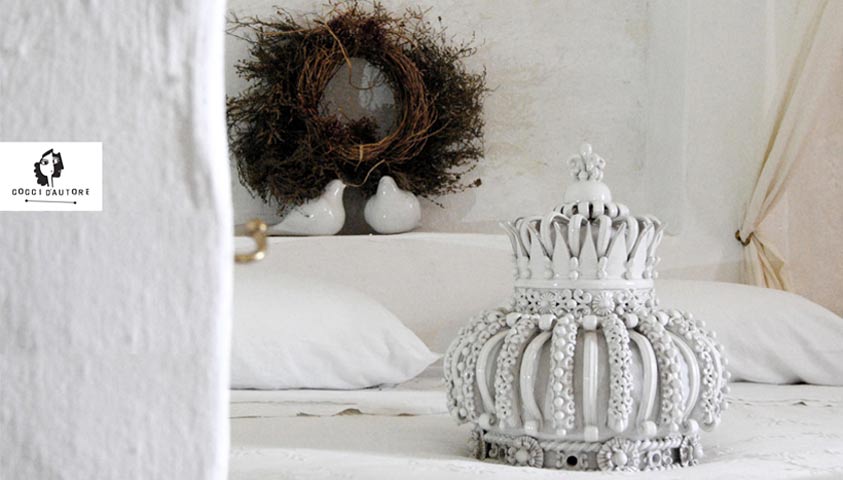 One of the best souvenirs to take home from your holiday in Puglia region will undoubtedly be ceramic crafts of Grottaglie. Rich with clay, the region is a proud producer of ceramics from ancient times.
Grottaglie, in the province of Taranto, is a real kingdom of local ceramic pottery and its crafts come complete with the DOC seal; guaranteeing the high quality of this local product.
Take a stroll along the ceramic district of Grottaglie and you will understand why it is famous all around the world. Immersed in the land of ceramics, pay attention to the most traditional and typical Puglia artisan works: knights on horseback, fischietti (whistles with eccentric shapes) and Pumi (crafts in a form of a bud that is going to bloom, which symbolize prosperity and fertility).
Once in Grottaglie, take some time to visit the renowned studio Cocci D'Autore, where ceramic maestros will present you their best masterpieces. If you are interested in a ceramic class, please contact us.
Photo courtesy: www.coccidautore.it
---
A BOTTLE OF EXTRA VIRGIN OLIVE OIL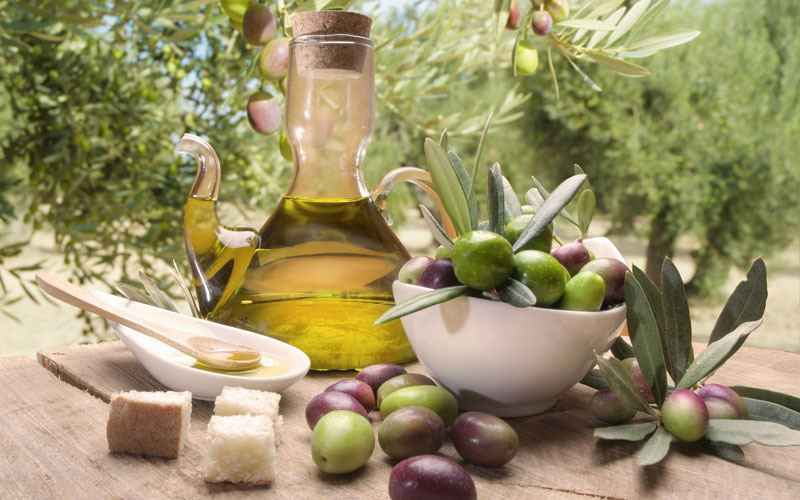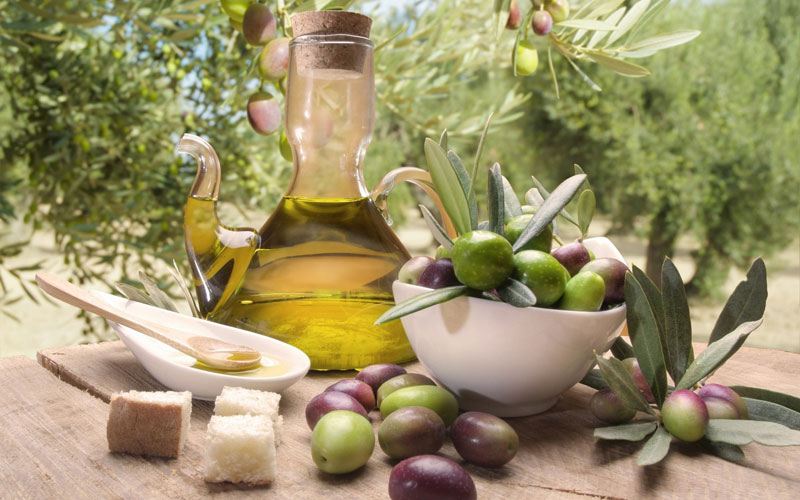 How about a souvenir with a healthy bonus, which is high-quality Extra Virgin Olive Oil? Everybody will love it!
Have you heard of the green gold of Puglia? Well, that is what the locals call extra virgin olive oil. As the foundation of the Mediterranean diet, olive oil plays an important role in the cuisine, traditions and economy of this part of Italy.
Furthermore, the long-stretched plantations of beautiful olive trees throughout the whole territory of Puglia compose its unique landscape and splendid sceneries.
Considering that Puglia is the first region in Italy in terms of quantity and quality of Extra Virgin Olive Oil produced per year, it sounds like a perfect place to find some olive oil for you and your loved ones.
Alternatively, if you are willing to play an active role and enjoy an exciting experience, then you can take part in the annual olive harvesting when renting a villa in Puglia. Contact us for more info.
Photo courtesy: www.oliocazzetta.com
---
PAPIER-MÂCHÉ HANDICRAFTS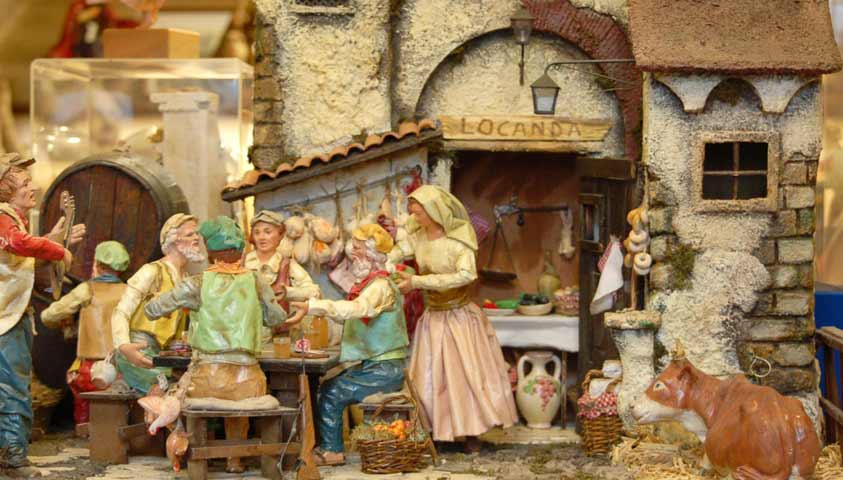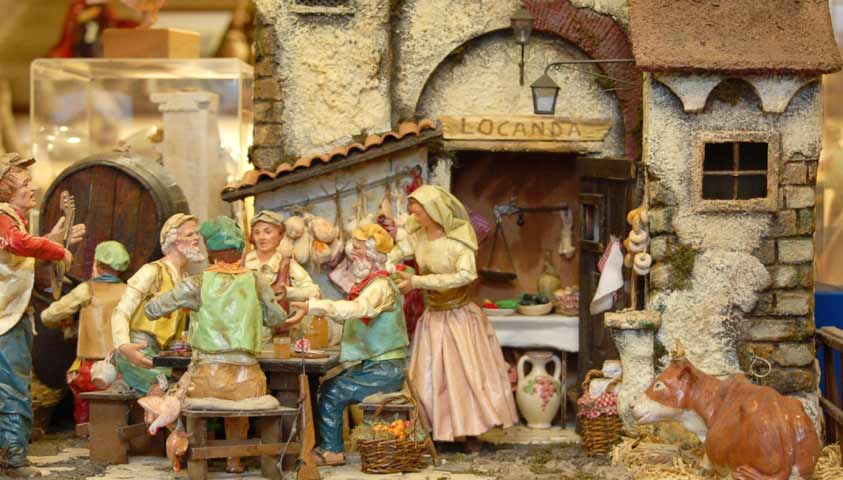 Choose papier-mâché crafts or create them yourself for the most original souvenir from Puglia! Did you know that this gorgeous region is famous for the papier-mâché art (cartapesta in Italian)?
When on holiday in Puglia, you will be amazed to notice papier-mâché masterpieces everywhere: in the fascinating stone streets, in the grandiose churches, in various festivals, and of course in souvenir shops.
You can choose papier-mâché handmade works in whatever form you prefer: a statue, an angel, a doll or a mask. Or you can have real fun creating papier-mâché handiworks yourself! Just take part in an exciting workshop in the papier-mâché studio of Claudio Riso, the cartapesta maestro, right in the heart of Lecce, the baroque gem of Puglia. For more info about a papier-mâché class, please contact us.
---
EXPERIENCE PUGLIA LIKE A LOCAL
Wouldn't your handmade crafts be the best take-home gifts from your holiday to Puglia?
Having a look at our top five precious gifts to bring home from Puglia, you can better understand how this southern Italian region is not just a holiday destination, but is more of an experiential destination. The best way to fully immerse yourself in Puglian culture and traditions is to live a Puglia luxury holiday renting one of our gorgeous villas.
MASSERIA MARI
Masseria Mari is a majestic, centuries-old manor farmhouse that has been renovated into a perfect blend of tradition and modern luxury.
You will find yourself transported to days of yore as you take a walk through the courtyard and up the stone staircases that lead to large furnished terraces.
The ground floor of the main villa features several wide archways that lead to beautiful, airy communal spaces. There's a large sitting area furnished with comfortable sofas.
VILLA EMMA
Villa Emma is a magnificent fusion of modern and rustic, featuring luxurious spaces and amenities in a tranquil countryside setting. Prepare to be dazzled by this gorgeous retreat the moment you enter the main villa through a short flight of steps.
A few steps from the villa, you`ll find another covered terrace where you can play table tennis. You can also opt for outdoor cooking, as there`s a barbecue and a sink.
Cool yourself in the large outdoor pool, or go for a dip in the Jacuzzi next to it.
Choose one of our fabulous luxury villas in Puglia or contact us to help you craft an unforgettable holiday!