The Italian Alps are more than just beautiful landscapes, scenic glaciers, quaint alpine villages or sumptuous ski resorts. They possess their own soul, limitless charm and just that something which makes you go wow.  Are you ready to enter the wonderful world of the Italian Alps and find out just the best places for your next ski holidays?
---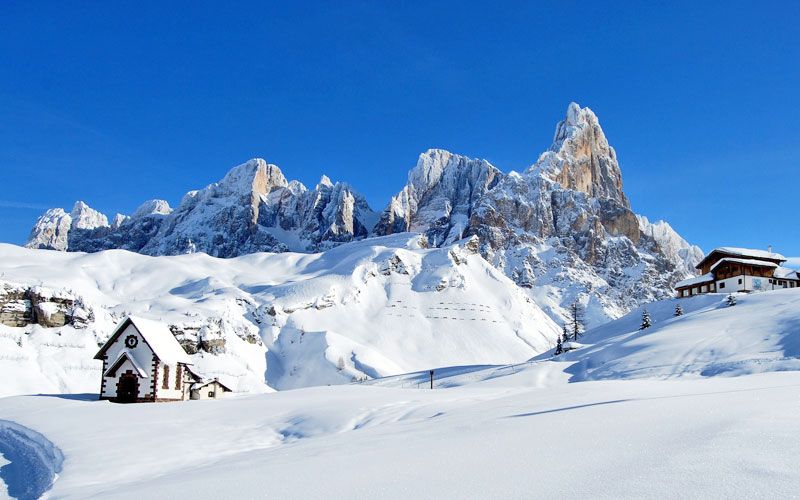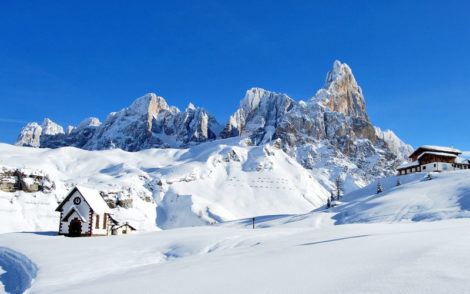 This article is dedicated to giving you a brief overview of the main reasons why an Italian ski resort is your best option for your family ski holidays, a romantic holiday or group ski holidays.
You can learn more about how to reach the Alps in our article.
With such a vast range of amazing natural beauties, posh ski resorts, fine Michelin Starred restaurants and fantastic fashion shops, the Italian Alps will make you crave for an utterly special trip.
---
In addition, you will find out:
– which 7 amazing ski destinations we hand-picked as the best in the Italian Alps,
– the top alpine ski resorts and
– unmissable snow sports.
We will then focus on the Dolomites, a UNESCO world heritage site, which leaves even the most experienced traveler speechless.
---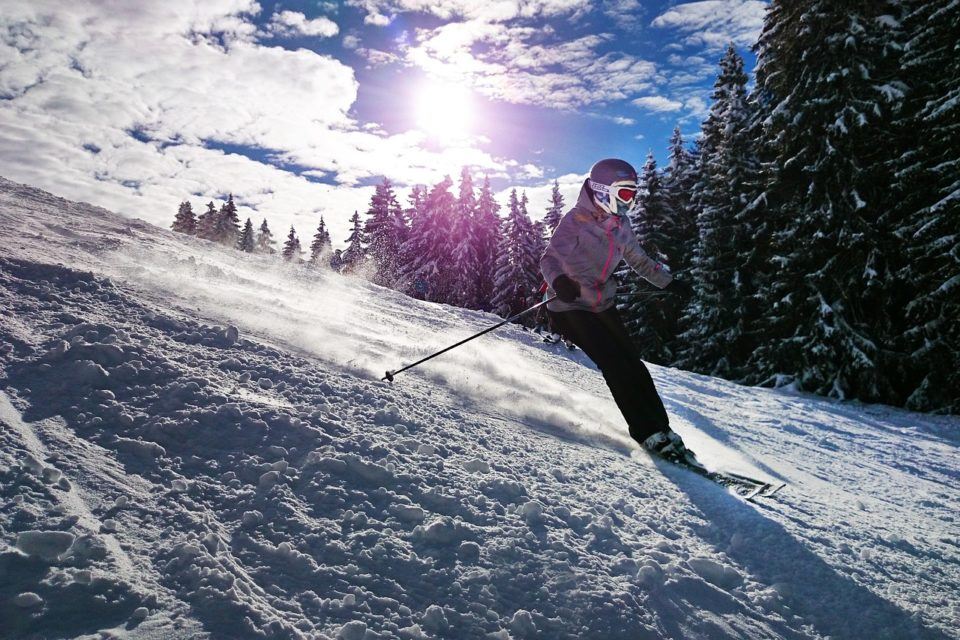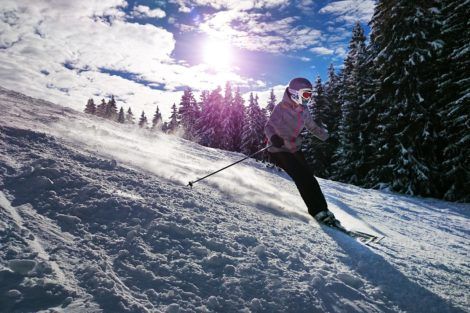 If you are looking to indulge yourself with a true Alps sophistication, then look no further than our collection of self-catered or catered ski chalets.
We have carefully selected some of the finest properties in the poshest Alps resorts that we bet you will love!
So jump on and discover more about the best places in the Italian Alps for ski holidays.
---
5 Best reasons to choose an Italian ski resort
1. Perfect snow conditions…

Italy may not first spring to mind when thinking of somewhere to go skiing, but the Italian Alps have some of the finest slopes in the world.
They provide keen skiers with the perfect snow in which to perfect their craft, all with the unique Italian backdrop and atmosphere the country is so famous for.
---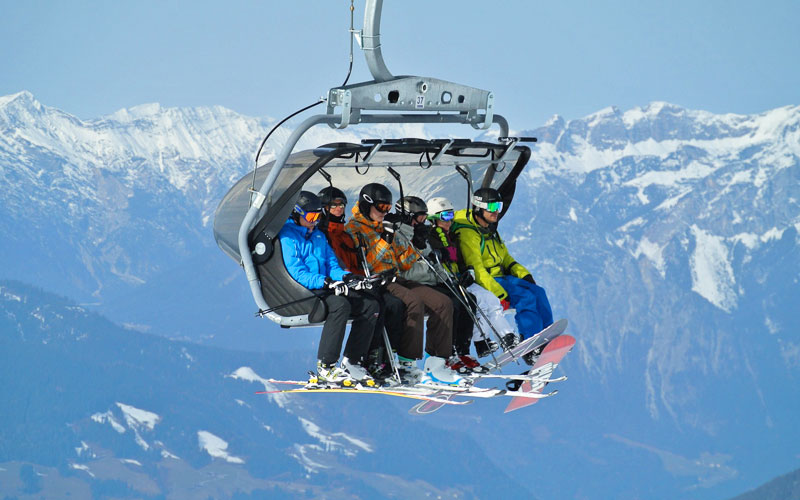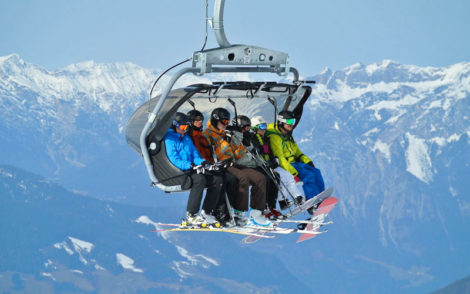 2. An exciting adventure for your family ski holidays…

Incredible nature, vast family-friendly activities, slopes for every type of skier and large range of family chalets for rent built with every child's need in mind…
It is no surprise that the Italian Alps ski resorts are the perfect family ski holidays destination!
---
3. Never-ending fun for group ski holidays…

There is nothing more fun than exploring a beautiful land with your group of friends. Enjoy a day on the slopes, or hike a stunning mountain; take a scenic tour of the Dolomites or spend a day in a SPA, whatever you decide to do, the Italian Alps will most certainly exceed your expectations.
And if you are looking for a truly unique experience, stay in a private luxury ski chalet in one of the Italian Alps' renowned ski resorts.
---
4. The ultimate romantic holiday…

Boasting some of the most picturesque and jaw-dropping scenery in the world, the Italian ski resorts are a perfect stop for a romantic holiday.
Plus, delectable Michelin star restaurants and SPA centers offering fantastic options for couple's massages are sure to add to your idyllic ski holidays.
---
5. A foody paradise…

Italian cuisine is undoubtedly among the best in the world. Fresh prime ingredients turned into more than just a dish, but a masterpiece. Start your foodie experience with a delicious 'antipasto' of local meats and cheeses like prosciutto, speck, and Fontina cheese.
Add a Gnocco gigante to your diet (a typical type of filled pasta prepared from breadcrumbs, flour, butter, salt, eggs, and ham), and finish with a mouth-watering Montebianco dessert.
---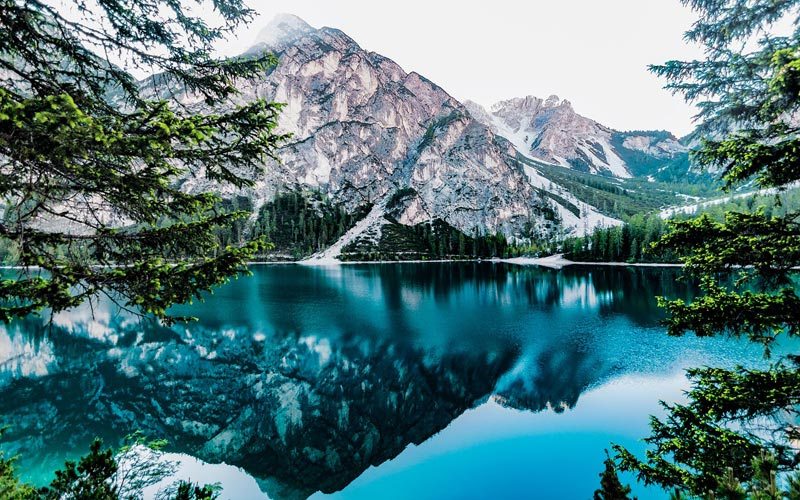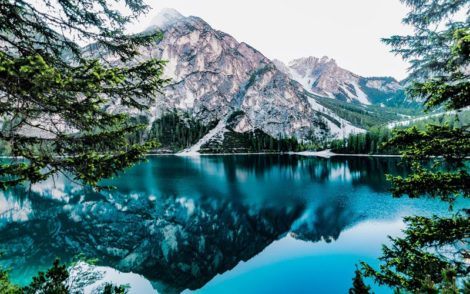 So, visiting the Italian Alps is more than just skiing or exploring, it is a complete experience that will nourish your soul and make you crave for more.
The alpine ambiance, unspoiled nature, Italian hospitality and delicious food are the perfect ingredients for your great ski holidays. And if you are wondering which alpine ski resort in Italy to head to next, we have just the list for you.
---
Top 7 ski holidays destinations in the Italian Alps

The Italian Alps have been blessed with some of the world's best ski resorts. Whether you enjoy cross-country, alpine, off-road skiing, or snowboarding, the magnificent alpine range have something for everyone. You can learn more about the best time to visit the Alps.
---
1. Alta Badia is perfect for seasoned skiers and novices alike

From the end of November, right up to mid-April, Alta Badia provides the perfect skiing conditions for those looking to make the most of the white stuff.
The perfect destination for experienced winter sports enthusiasts and novices, the resort is located in south-east South Tyrol, in the Dolomite Mountains.
The ski areas are centrally located in the Dolomiti Superski skiing region, which is the largest ski area in the Alps.
Search our stunning luxury ski chalets in Alta Badia, Italy.
---
2. Madonna Di Campiglio is One of the Most Fashionable Ski Resorts

The slopes of Madonna di Campiglio offer plenty of variety for your ski holidays and for all abilities, making it a real gem in the Italian skiing crown. A well-established and fashionable resort, it is set near the head of a wooded valley, which creates a real uniqueness to the area.
The village charm, compact nature, and car-free centre make it feel like a true escape and bring rustic Italy to one of the most unlikely places in the world.
Search our stunning luxury ski chalets in Italy.
---
3. Cortina D'ampezzo Boasts a Number Of Slopes For All Skiers

Cortina d'Ampezzo is probably most famous for being a racing town, but it's still a fine ski holidays destination for those who may be less confident on the snow thanks to its range of slopes on offer.
On top of this, it also boasts the title of Italy's most fashionable resort, with many visitors taking full advantage of the high-end shops and restaurants that frame the region.
Renting a luxury ski chalet is the perfect way to explore Cortina d'Ampezzo for yourself.
Photo courtesy of www.bandion.it
---
4. Sestriere is a Purpose-Built Ski Resort That Provides More Than Meets the Eye

With north-west facing slopes and a high location, Sestriere is one of the finest ski holidays destinations around. Purpose-built in the 1930s, it is perfect for skiers of all abilities and ages and provides excellent access to the action.
The mountains themselves stretch as far as the French border, and as a result, provide stunning views when you reach the summit.
Sestriere really is a must-visit for snow-lovers. If you're looking for a luxury ski chalet, check our lovely Chalet La Baita.
---
5. Livigno is the Perfect Resort For Ski Novices

Livigno is a firm favourite with the inexperienced skier thanks to its gentler slopes and more tranquil feel.
The ski area itself is relatively large, spreading 4km from one side to the other, but the pedestrian-centre is at the heart of it and provides exquisite views of the snowy mountains and the surrounding area.
Livigno boasts some of the most breath-taking views around – why not enjoy them from the luxury of your very own ski mountain chalets?
---
6. Breuil Cervinia is a World-Famous Winter Sports Resort

Boasting the Matterhorn, Breuil Cervinia was never going to be a small resort. However, being one of the most snow-sure slopes in the Alps, it has gained a place in the hearts of snow-lovers all over the globe.
Thanks to its high altitude – 2,050m even in the village, it means snow is virtually guaranteed throughout an exceptionally long season that runs from November to the beginning of May. It's also worth noting that it's open for glacier skiing and snowboarding in the summer, as well as during weekends in October.
If you want to explore all that Breuil Cervinia has to offer, you'll want to do it from the comfort of an alpine chalet. Have a look at our luxury chalets with tub and see how we can help create the perfect snowy ski holidays for you.
---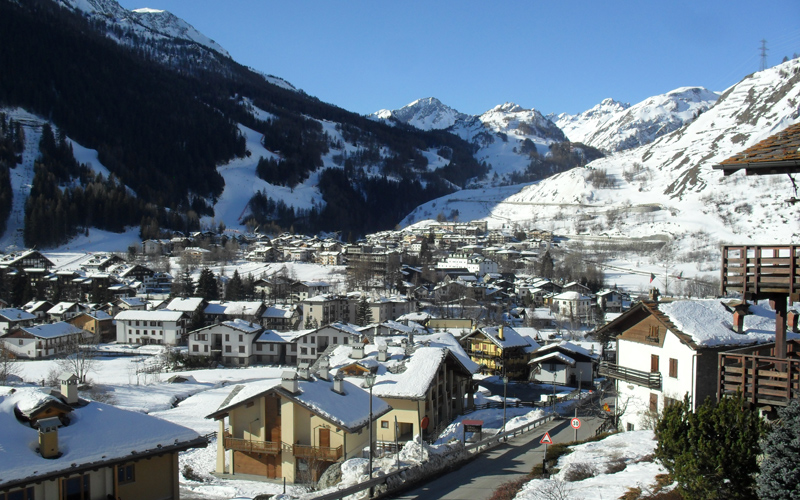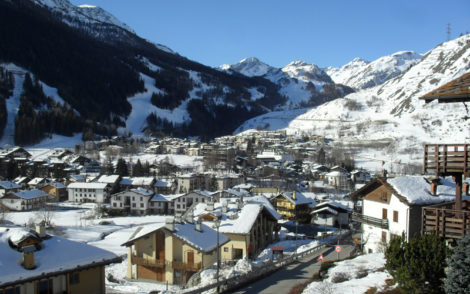 7. La Thuile is Quiet and Tranquil – Ideal For Perfecting Those Moves

Probably the quietest ski region on our list, La Thuile, is perfect if you want all the thrills and excitement a ski resort has to offer, but without the long queues.
The quiet village feel stems from the fact it used to be a mining town that was expanded to cope with showy demand. It's eternally pretty, with shops, bars, and restaurants greeting visitors every few steps.
Make the most of the unique La Thuile resort and stay in one of our ski chalets.
Photo courtesy of Halo Comunicazione
---
All in all, the Italian Alps provide an enthralling backdrop to winter sports with bright sunny days and deep blue skies.
And if the allure of these beguiling ski resorts is not enough to convince you that Italy should be your next ski holidays destination, read on and find out why the Dolomites must make your travel bucket list.
The region packs a somewhat rustic and traditional charm and as a result, often looks like something out of a film set.
---
The UNESCO site of Dolomites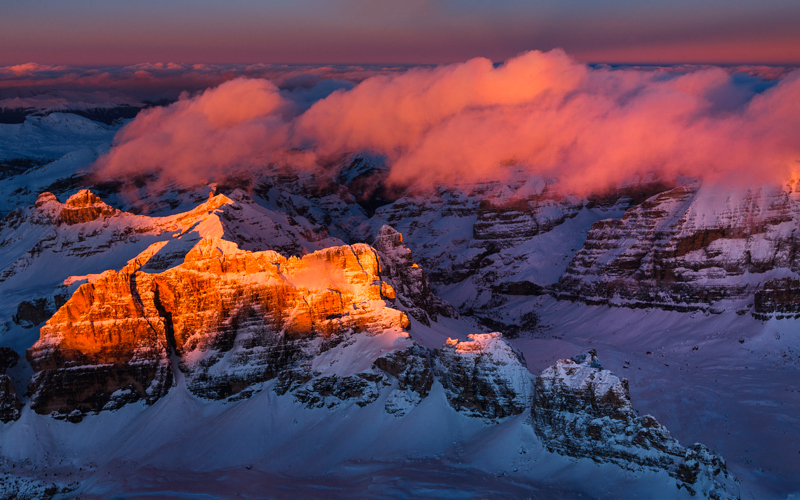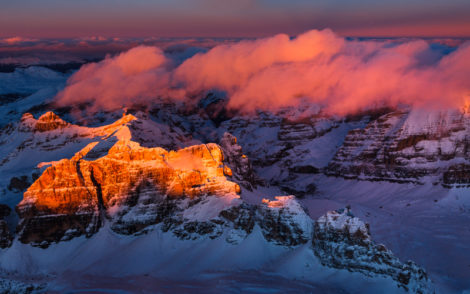 The Dolomites is a famous mountain range located in the northern Italian Alps. Made up of 18 peaks which rise to above 3000 metres and cover 141,903 hectares, the area provides some of the most stunning mountain landscapes anywhere in the world.
Sheer cliffs, vertical walls and a high proportion of deep, long and narrow valleys make the Dolomites a truly unique area that leaves a lasting impression on all that visit.
Photo courtesy Cortina Dolomiti and Bandion
---
Whilst the region is a world-renowned destination for skiers, it has also captured the attention of the wider world. A unique and unspoilt landscape, it has been named a UNESCO World Heritage Site, thanks in part to its diverse, natural landscape, as well as both its geological and geomorphological significance.
However as mentioned previously, the Dolomites are extremely vast, so choosing somewhere to visit can be difficult. But we've made it easy by counting down the four best places Dolomites offer to really give you a true, authentic taste of the Italian Alps. Here is our selection!
---
1. Cortina D'ampezzo Hosts Skiing Championships Season-Round

Whatever it is you're looking for, we can guarantee Cortina d'Ampezzo has it. Home to numerous skiing championships and racing competitions, there's plenty to do for those looking to perfect their moves.
But there's also a lot more to Cortina d'Ampezzo than just winter sports. The area is steeped in history, which is celebrated by both locals and visitors.
For the shopaholic, there's also an abundance of shops, all ready to kit visitors out with the latest threads.
---
2. Madonna Di Campiglio is Italy's Most Hip Ski Resort

Widely known as Italy's most fashionable resort, Madonna di Campiglio is quintessential Italian through and through. The slopes themselves are widely spread out and connect the outlying villages of Folgarida and Marillev which just adds to Madonna di Campiglio's appeal.
There's plenty to see and do here, with foodies coming from miles around to sample some of the stunning cuisines on offer, while the unrivalled nightlife and shops bring those looking for something a bit different.
Madonna di Campiglio really is worth a visit for snow-lovers. Renting a luxury ski chalet provides the perfect base for exploring the snow-covered resort.
And booking a Michelin star restaurant might be the perfect addition to your perfect ski holidays. Find out the best Fine dining restaurants in the Dolomites.
---
3. Marmolada Boasts the Highest Mountain and Some of the Finest Slopes

The highest mountain in the Dolomites, it's not hard to see why Marmolada is a UNESCO World Heritage site.
As well as providing some of the best ski slopes in the world, the area is also popular with hikers thanks to the spectacular views of the Austrian Alps offered from the summits.
Just like the other resorts, there's plenty of places to unwind after a hectic day out and about, with some of the best bars and restaurants in the Dolomites right on the doorstep.
---
4. Val Badia is a Remote Ski Resort, Perfect For Taking in the Italian Culture

Despite being relatively hard to access up until the 19th century, the Val Badia valley is now one of Italy's best ski resorts, with millions of keen skiers descending to the area every year.
However, it's thanks to its remote location that it has won over the hearts of some of the most dedicated skiers in the world. Val Badia boasts a unique charm, culture and character that isn't offered anywhere else in the world. But that's not to say the area is quiet; visitors can experience a vivacious mix of Italian tradition alongside modern culture in the ample bars and restaurants.
Our Chalet Raphael provides the perfect base for exploring Val Badia.
Have you decided which is your favorite destination in the Dolomites?
---
How about a luxury ski chalet in the Italian Alps?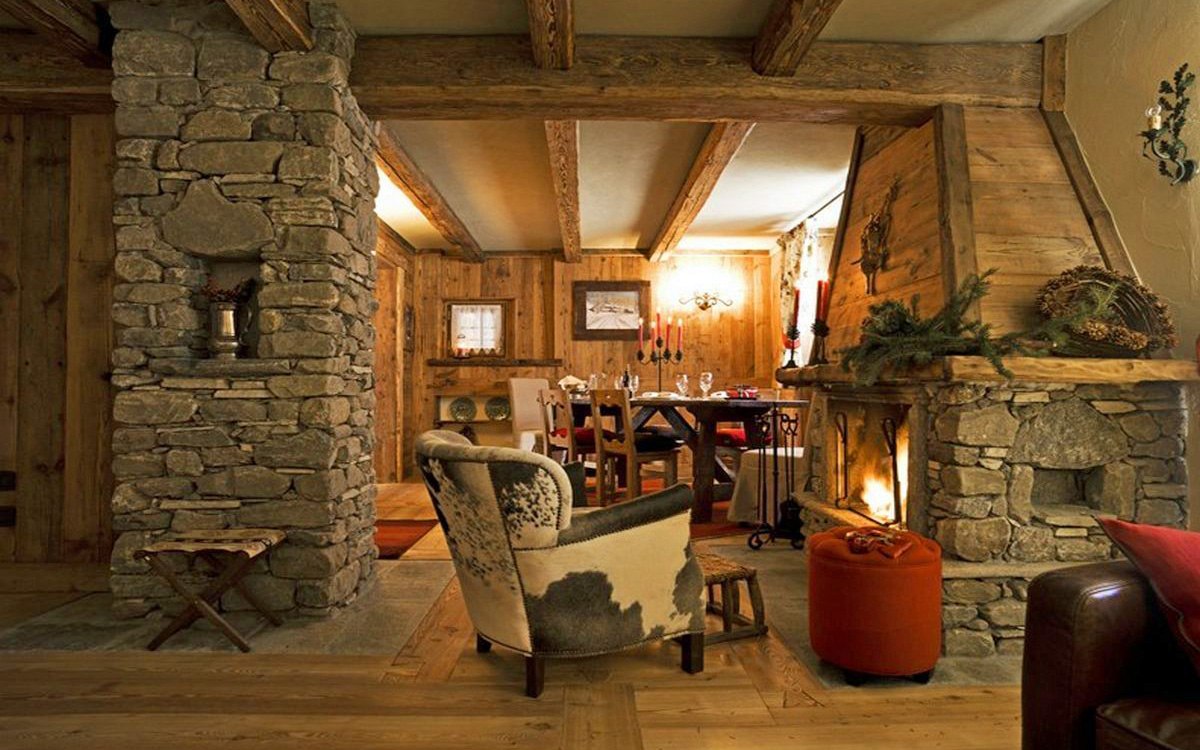 By now you have learned one or two things about the Italian Alps. So it's time to dive in and pick your haven in one of the best alpine ski resorts in the area.
And what better way to truly enjoy your ski holidays than having your very own private ski chalet? Check out our unique collection of catered, self-catered and family chalets for rent in the Italian Alps.
We have hand-picked for you some of our favourite ski chalets, to help you make the most of your ski holidays.
---
Chalet Nettuno

One of the first abodes built in San Cassiano – one of the most authentic Italian resorts – this 280 square metre accommodation stands serenely in the region of Alta Badia.
Considered as a beautiful archetype of Ladin architecture, this three-level chalet houses tranquil double bedrooms, immaculate bathrooms, utility rooms, and an expansive living area replete with premier locally sourced furnishing.
Learn more about luxury ski chalet Nettuno.
---
Chalet Mia

Chalet Mia is a stunning private accommodation in a quiet village, offering guests a tranquil space with its unique spruce wood interiors. It has dazzling views of the Dolomites, and features its own wellness area with saunas, and a furnished sun terrace with a Jacuzzi.
Discover more about our exquisite ski chalets in the Dolomites.
---
Chalet Monte & Chalet Alegra

Sitting near the pistes and scenic mountains of Monte Bianco, Chalet Monte is a fantastic choice for your family ski holidays. It boasts a relaxation area replete with a soothing Jacuzzi and small pool.
Chalet Alegra is an amazing ski chalet with 4 bedrooms located in Courmayeur, in the Aosta Valley. This charming home from home in the Italian Alps features a private sauna and a panoramic balcony.
Being a ski-in ski-out chalet, it is conveniently located on the side of pistes, so you don't need to get the bus or walk to the nearest lift station.
---
Chalet La Baita

Chalet La Baita is a luxurious accommodation in the famous ski resort of Sestriere. Originally a 16th century farmhouse, it is now a lavish cottage fit for a large group ski holidays. If you are looking for practical sophistication while on a skiing holiday, this stunning chalet is the place to stay.
And if you're unsure whether to book your perfect ski chalet during ski season or summertime, read our article about the best time to visit the Italian Alps.
---
Chalet Fiorello

Chalet Fiorello is a lovely accommodation with a bright living area, well-equipped kitchen, cosy fireplace, and a relaxing Jacuzzi. It is a fantastic choice for your romantic or family ski holidays in the Italian Alps. A gorgeous garden sits outside the property, while slopes and scenic mountain views envelope the chalet with a thrilling and tranquil vibe.
Browse our hand-picked collection of lavish luxury chalets for rent in the Italian Alps for more inspiration.
---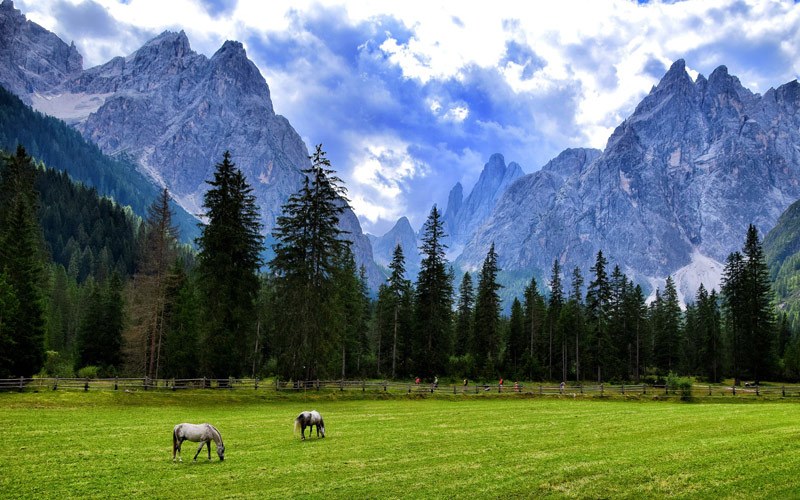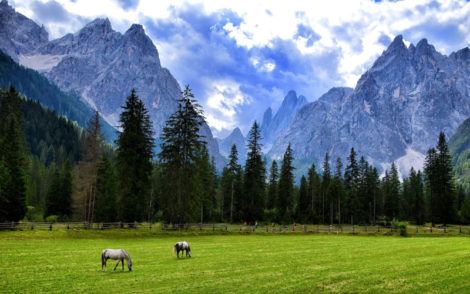 Skiing is one of the sports that allow you to truly surrender to the moment and live it to its fullest. Whatever your preferred discipline, speed or route might be, the Italian Alps are sure to live up to your expectations.
With panoramas of endless snow-capped peaks and trees, glimpses of breathtaking glacial lakes and rarely cosy but luxury ski resorts, your trip to the Alps will be one to remember.
---
So, if you are ready to head for a ski season in the Dolomites, or family ski holidays to Val d'Aosta, browse our wide range of stunning chalets for rent in the Italian Alps and enjoy the best winter of your life.