Some may be drawn to the heat, sun and golden beaches, but other prefer the allure of powder white snow and adrenaline for their getaway. Ski holidays have become extremely popular over the last decade, with many abandoning traditional beaches in favour of something that packs a bit more punch.
Whether you're a seasoned skier, a novice snowboarder or have never been on a snowy getaway, we've detailed some of the finest slopes in the Alps to help you get exactly what you're looking for from your next alpine adventure.
---
Courchevel – France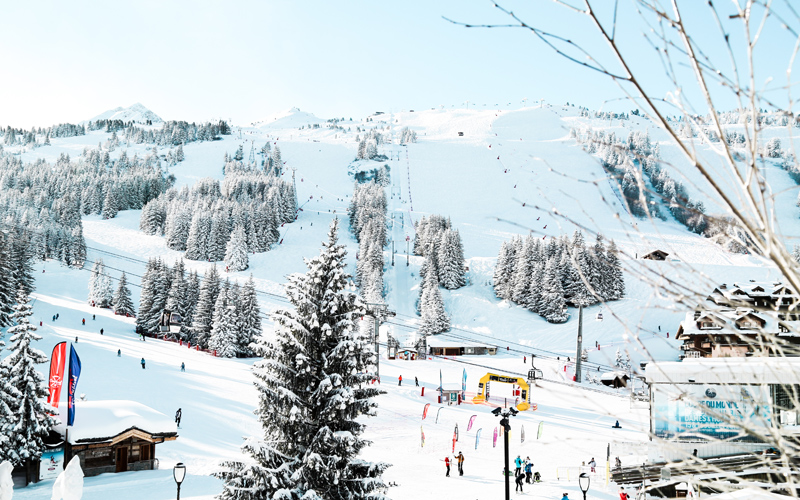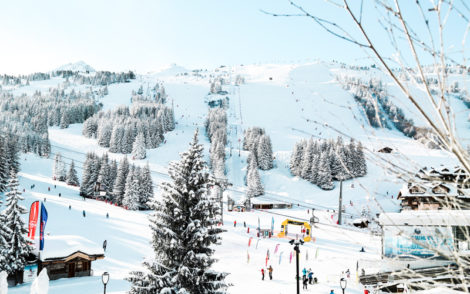 Made up of four separate villages, Courchevel is home to the world's largest lift-linked ski area.
Boasting 600km of pistes and over 170 lifts, the snow is often considered some of the best in the area thanks to its north facing aspect. And it's not just for the advanced skier.
The range of terrain suits all abilities, while the facilities on offer mean many visitors never leave the valley, despite having much more to explore right on its doorstep.
Are you thinking of visiting the stunning region? Browse our luxury ski chalets in Courchevel
Photo courtesy of Courchevel Tourisme
---
Gstaad – Switzerland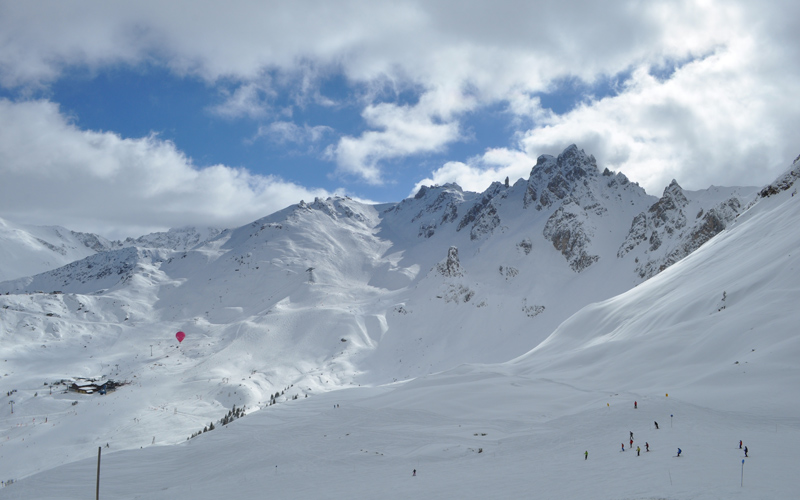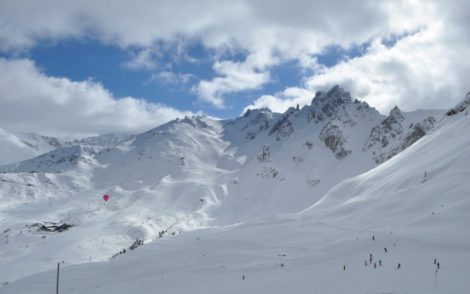 Picture postcard perfect, the luxurious mountain village in the Swiss Alps offers everything anyone could want; stunning alpine scenery, exclusive shopping and fine dining restaurants.
Part of the Simmen Valley region, it sits in a wide valley with mountains reaching up to 2400m in the north and 3200m in the south.
Are you looking for a resort with everything all in one place? Take a look at our indulgent chalets for rent in Switzerland.
.
---
Zermatt – Switzerland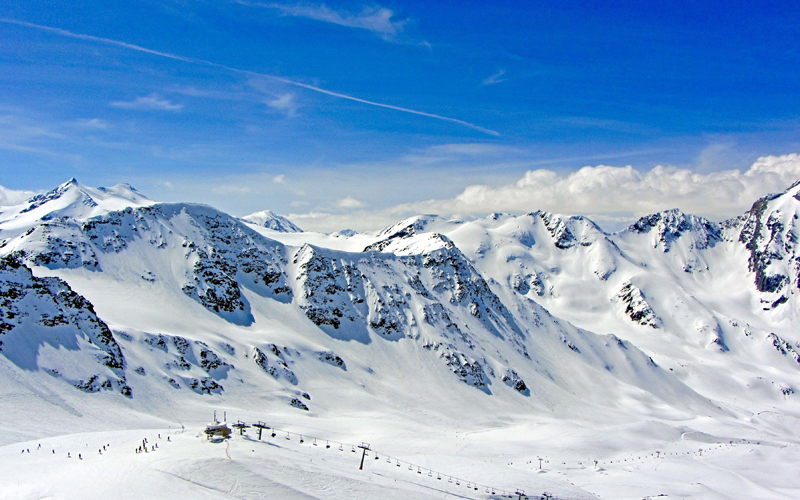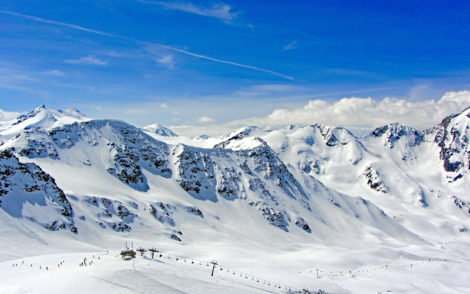 The most famous resort in Switzerland, Zermatt provides everything you want from a ski vacation.
Surrounded by 38 summits above 4000m, the town benefits from narrow streets – which are car-free – and original, stunning chalets. Ideal for both families and experienced snow-lovers, there's no wonder it has earned its place in the slope of fame.
We have a number of luxury holiday chalets in Zermatt, ideal for families, groups of friends and couples who want a relaxing escape from the slopes.
---
Kitzbühel – Austria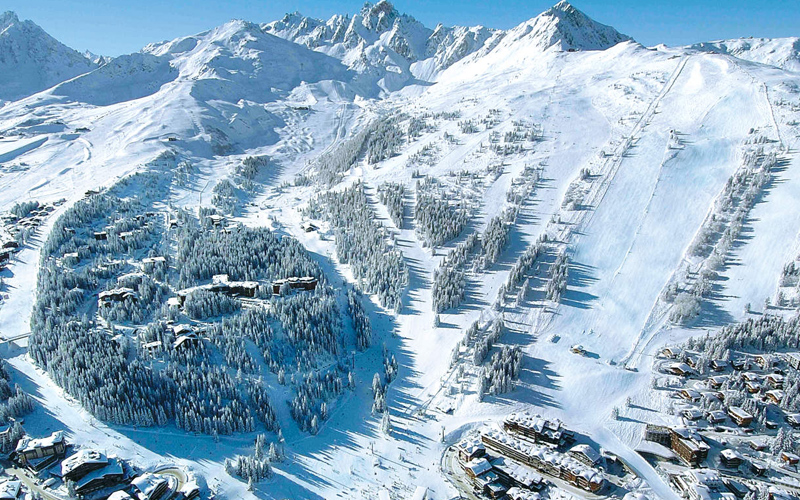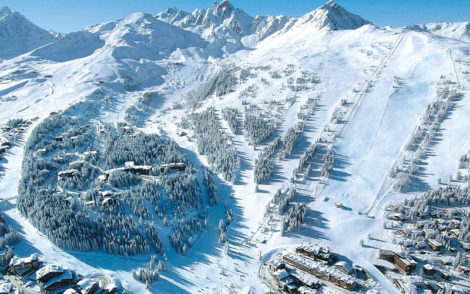 Kitzbühel offers up everything you would expect from an Austrian ski resort; a unique history, stunning scenery and enviable snow.
One of the most popular ski resorts in the world, it attracts people from all four corners of the globe. 54 cable cars and lifts that take people to the 179km of slopes, while also boasting stunning views of the area, and of course, the world-famous, "Streif".
To browse our stunning ski chalets in Austria, ideal for ski holidays with the family and adrenaline junkies like yourself, click here.
---
Cortina D'Ampezzo – Italy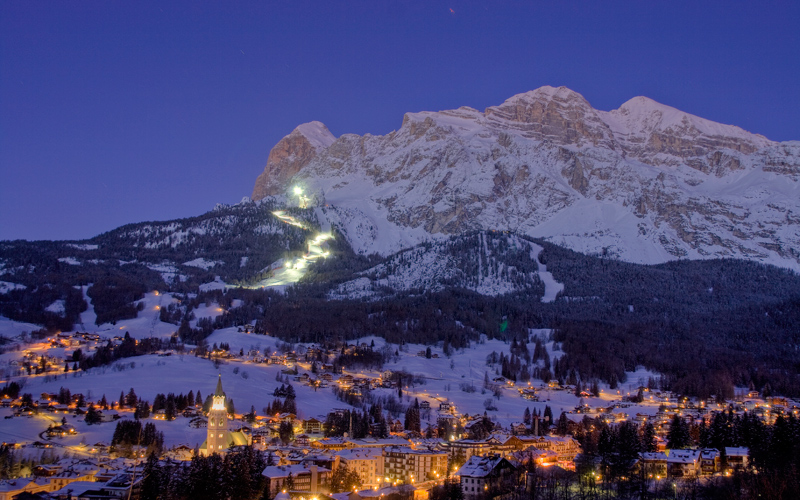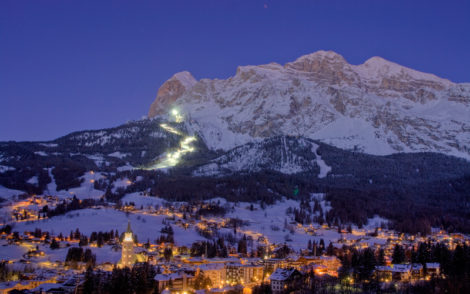 Although a ski resort, visitors flock here for more than the slopes. Undeniably one of Italy's most chic ski resorts, Cortina D'Ampezzo is like no other. In fact, it's reported that 70 percent of visitors don't actually do any skiing attire, preferring to laze the days away in the bars and restaurants.
No matter what you're looking for, the town itself doesn't disappoint. Edged with inimitable limestone towers and cliffs which turn a subtle shade of pink when the sun rises and sets, it provides a delightful backdrop whatever you're after.
We have a number of Dolomites chalets available, all designed to provide the perfect backdrop for any type of getaway. And if you want to learn more about Cortina d'Ampezzo or the Dolomites, check the best ski holidays places to visit in the Italian Alps.
---
If none of these resorts draw you in, why not view our other luxury ski chalets.