A trip to the Italian Dolomites is certain to be an experience you're unlikely to forget. Filled with adventure, visitors leave with memories that will last a lifetime, thanks to the incredible scenery on offer, the unique and rich history, a one of a kind culture, the never ending skiing activities waiting to be seized and of course, the tantalising food guaranteed to stir up taste buds and make mouths water.
---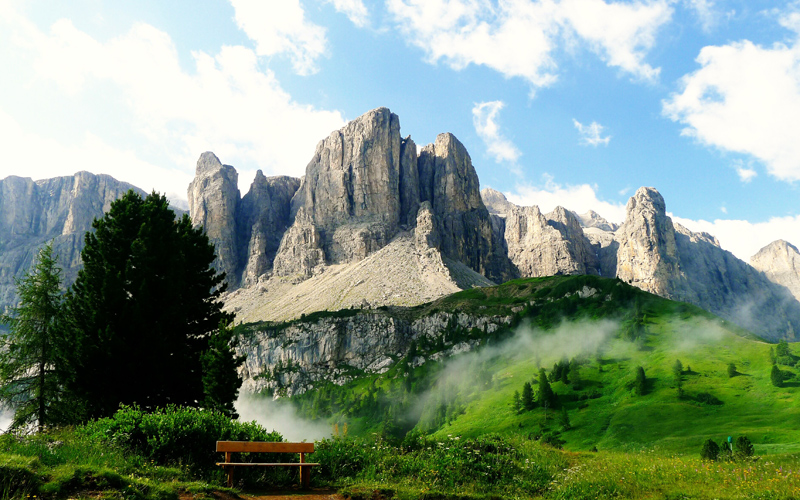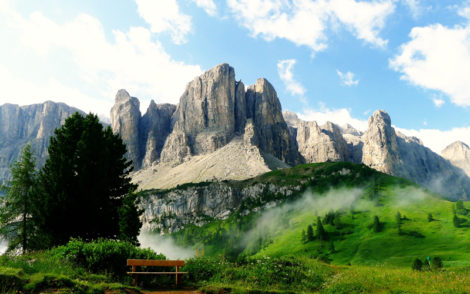 You may not be aware, but the Dolomite Mountains is host to several Michelin star-rated restaurants.
Providing guests the opportunity to really get a taste of the area and experience fine dining at its best, the selection of restaurants on offer has something for every palette.
But there is more to the Dolomites than amazing restaurants. Check out our article about the best places to visit in the Italian Alps.
---
Famous ingredients and recipes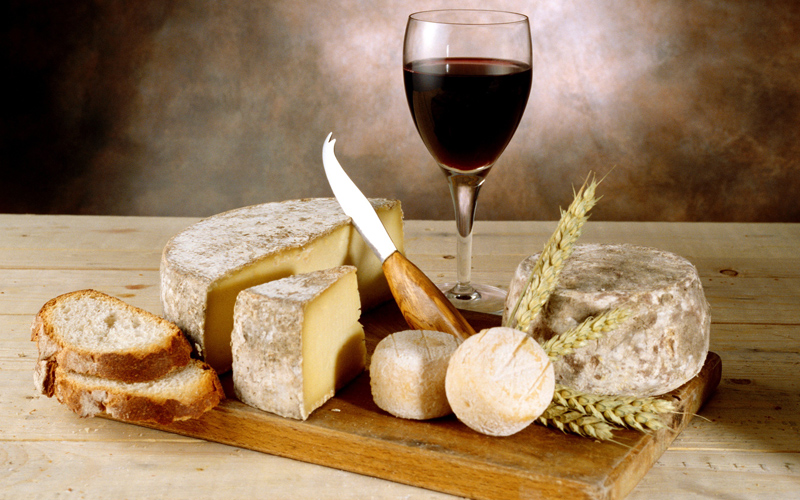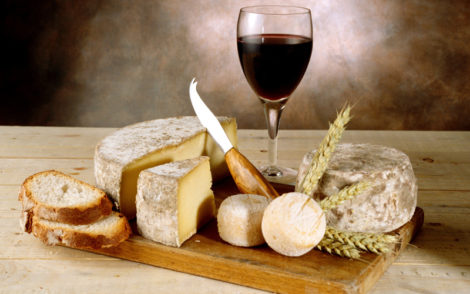 Italy is famed for its pasta and seafood, and the Dolomites is no exception. Produced with only the finest and freshest ingredients that all come from local suppliers, there's no wonder the food here is world-famous.
Specialist recipes prepared by top chefs that have been passed down through generations, secret ingredients and that oh so classic twist on modern dishes really puts Dolomite restaurants on the map.
On top of this, regional cheeses, homemade breads and oils are expertly added into the menus to bring everything together and provide diners with a truly authentic Italian experience, but with a Dolomites twist.
---
An array of tantalising restaurants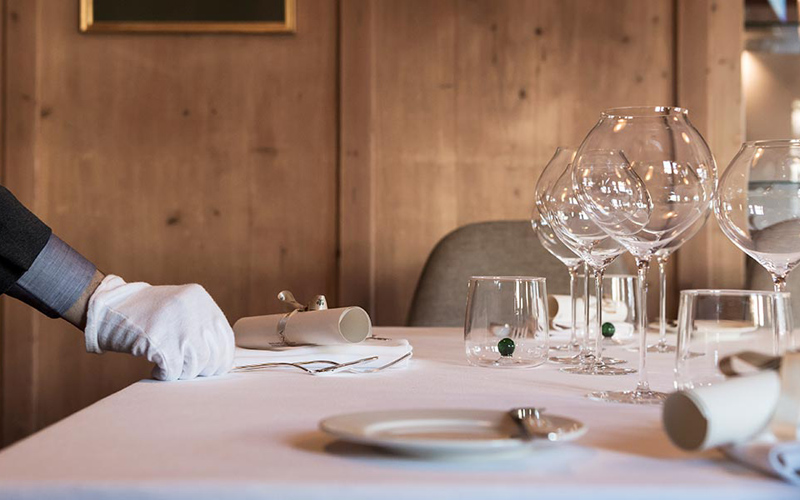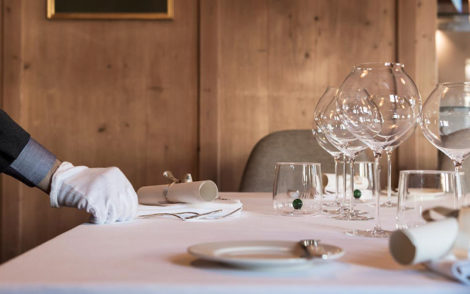 When it comes to the restaurants, visitors really are spoilt for choice. There's five star dining in the rest of the world, then there's five star dining in the Dolomites.
If the award-winning food wasn't enough to whet your appetite, the striking, one of a kind views will certainly make your stomach rumble.
No matter whether you choose to visit in the cold winter months for a week of skiing or in the spring to experience what else the area has to offer, looking out over the mountains while eating some of the tastiest dishes on the planet and sipping some of the finest wine is certain to provide a lasting memory – and keep you feeling satisfied until morning.
Photo courtesy of http://www.rosalpina.it/italy-michelin-star-restaurants.htm
---
Here are just a few of our favourite eateries in the Dolomites: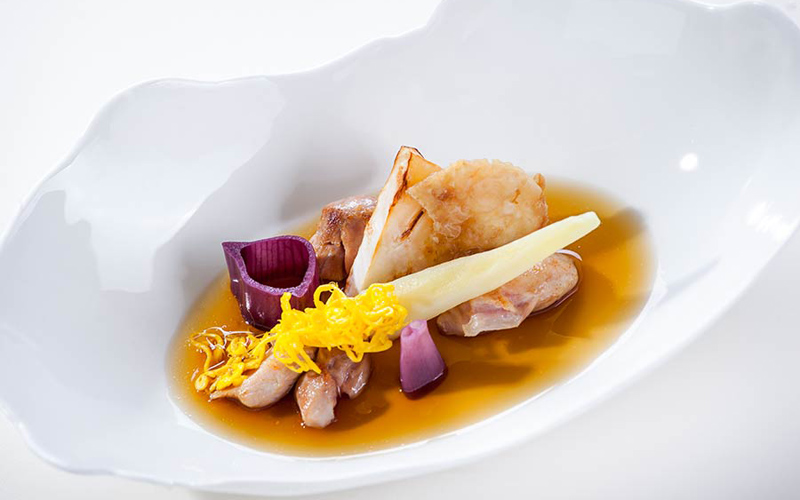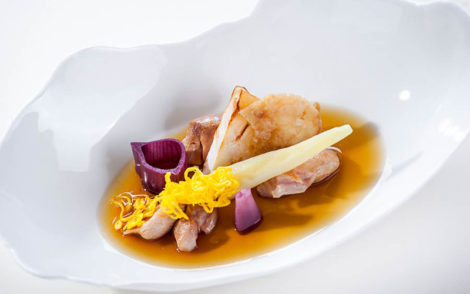 Hubertus, at the Relais and Châteaux Hotel and Spa Rosa Alpina. Boasts 2 Michelin stars.
Rifugio Averau. This was voted one of the '10 Best Mountain Restaurants in the Alps'.
Rifugio Comici. This tasty restaurant specialises in gourmet seafood dishes.
Tivoli. With 1 Michelin star in Cortina d'Ampezzo.
Il Meloncino. Offers superb cuisine and panoramic views of Cortina.
Photo courtesy of http://www.rosalpina.it/italy-michelin-star-restaurants.htm
---
The Dolomites is on the global food map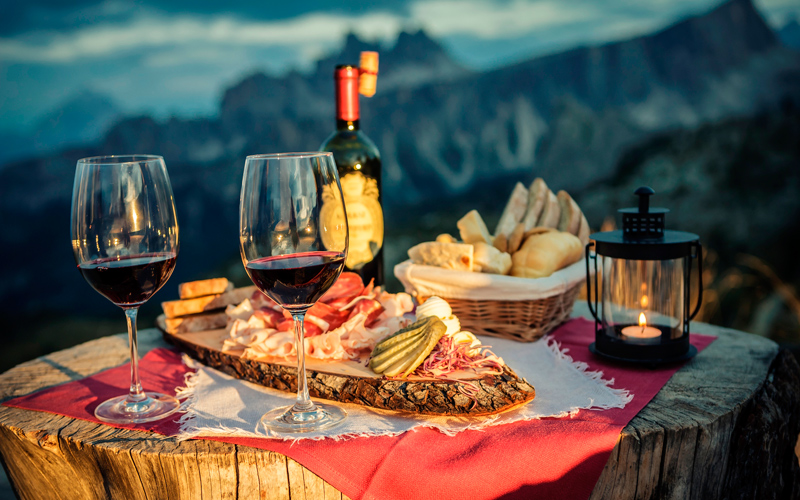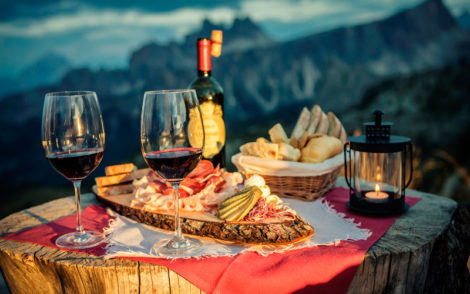 So firmly placed is the Dolomites on the global food map, that the Annual Chef's Cup has been held here each year since 2004. This three-day event has brought together food experts from around the world to discuss the quality and taste of food and wine, which includes debates and discussions on a variety of different food related topics.
While the Dolomite Mountains offer a unique opportunity to experience numerous things, the culinary draw cannot be underestimated. Whether you're a self-proclaimed foodie, a sophisticated restaurateur or just getting into the unique tastes of true fine dining, we're certain you'll be wowed by the food on offer in this unique part of the world.
Photo courtesy of Cortina Dolomiti
---
Are you looking to make tasty memories to last a lifetime? Browse our Dolomites chalets available to rent all year round.