The production of ceramic and terracotta pots Puglia has been flourishing from the ancient times, thanks to its territory rich with clay. Traditionally ceramic objects are made of clay, hardened in fire and then glazed and heated to create a coloured and smooth surface.
Ceramic pottery is distinguished on base of its porosity and its heating degree: the higher is the temperature, the harder-to-break is the final product. Terracotta is a simpler type of ceramic, made of very porous red clay. Both ceramic and terracotta are widely used by the craftsmanship masters of Puglia, in Italy.
---
Terracotta Pots Puglia Produces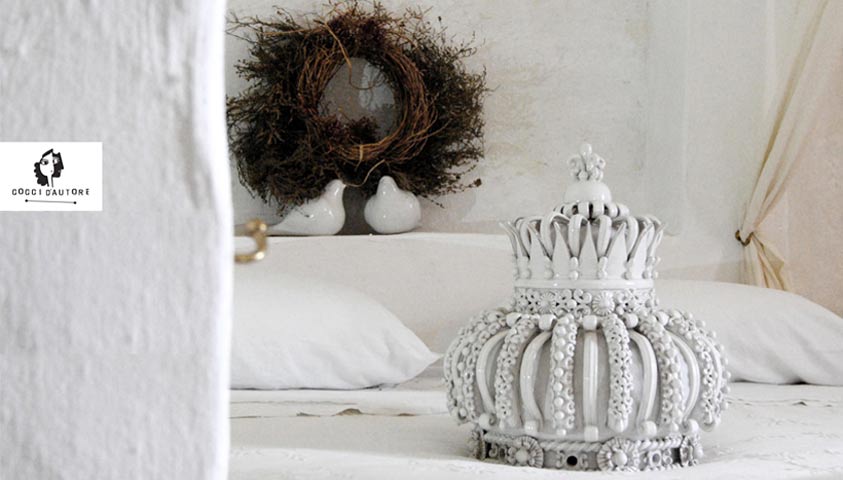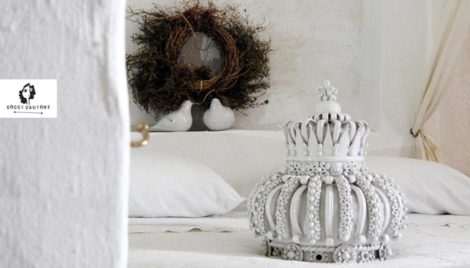 The "champions" of ceramic and terracotta production in Puglia are Capasoni. They are big containers used in the past for wine, decorated plates and jugs. Others include knights on horseback, Fischietti, whistles with eccentric shapes, and Pumi.
Pumi are decorative elements in a form recalling a bud that is going to bloom. Symbolizing prosperity and fertility, in the folk culture of the Southern Italy they defend from evil. Deeply rooted in the traditional culture of the 'heel of the boot', Pumi are very popular in Puglia, decorating magnificent palaces as well as simple balconies.
Due to their intense and positive connection with the culture and tradition of Puglia, our company choose a Pumo's inspired logo to represent the mix of opulence and authenticity you find in each Aria Journeys holiday.
---
 Visit Grottaglie While On Holiday in Puglia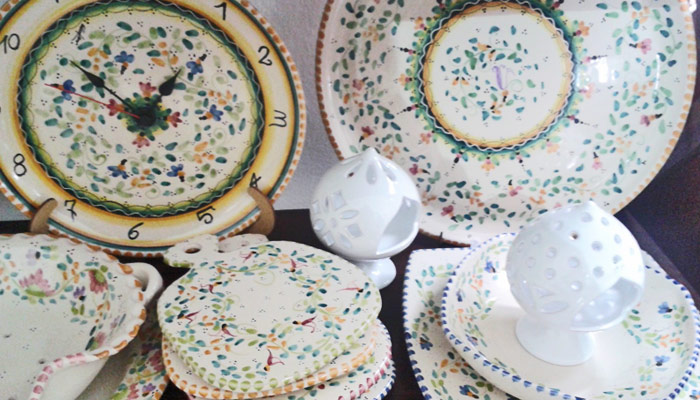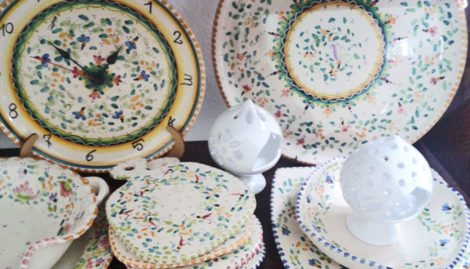 Grottaglie, in the province of Taranto, is the capital of ceramic pottery in Puglia. Famous in the whole world for its ceramic mastery, it is one of 28 towns in Italy which crafts have DOC seal (denomination of controlled origin).
Walking along the 'ceramic district' in Grottaglie's old town, the visitors have a chance to see many large and small ceramic. They can also visit terracotta workshops the artisans display once completed to attract tourists' attention.
Being an important artistic hub, the Pugliese city of Grottaglie houses:
– a permanent ceramics exhibition in the museum of ceramics (Museo della Ceramica), located in Castello Episcopio
– the Grottaglie's institute of arts (Istituto Statale d'Arte di Grottaglie). It attracts those who want to study ceramic art from all over Italy and abroad.
If you like ceramics, then there is nothing better you can choose as a gift when coming back from Puglia.
---
Museum of Ceramics in Cutrofiano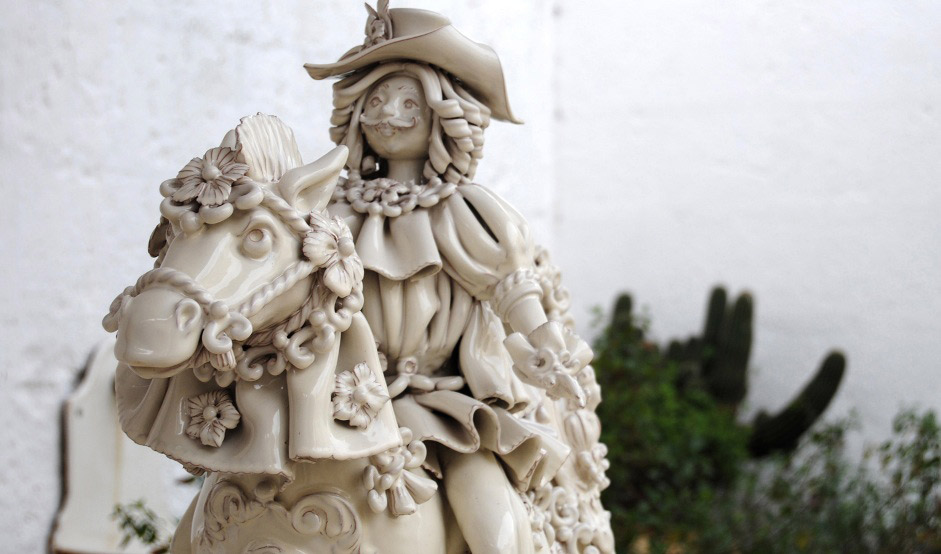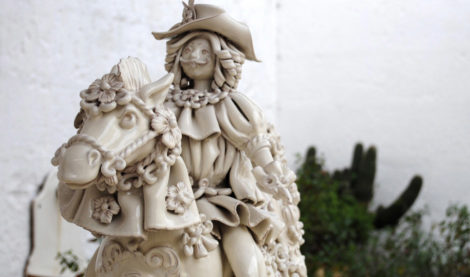 Another town associated with terracotta pots Puglia is Cutrofiano. It is the most important centre of ceramics production in the province of Lecce.
The Municipal Library of the city hosts the Museum of Ceramics which displays many products of ancient local artisans and artifacts of medieval, Roman and prehistoric times.
In August a famous Pottery crafts exhibition (Mostra dell'artigianato figulo) takes place in the city. It features local craftsmen displaying and selling their everyday and most sought-after art works.
---
Terracotta Pots Puglia: Taviano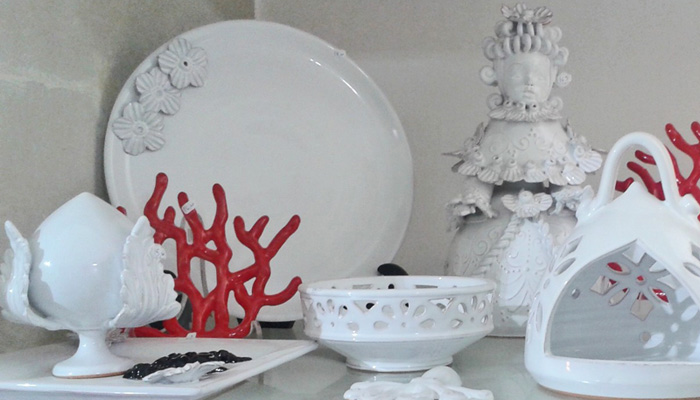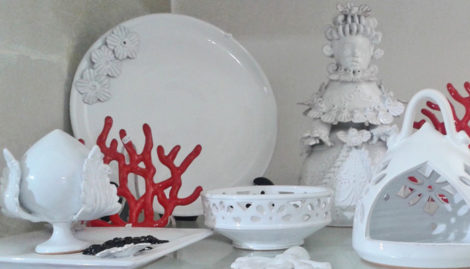 The province of Lecce, in the south of Puglia, offers another event exposing terracotta artifacts: Fiera della Cappeddha, in Taviano.
Taking place in the first weekend of September, it is an exhibition and a market of ceramic objects and agricultural handicrafts.
It is especially eminent for coloured and eccentric terracotta whistles. Among them the Carabiniere (the typical Italian police officer) is the most popular one.
So, choose your holiday villa now and stay close to one of the ceramics capital producers in Puglia, Italy.
Photo courtesy of http://www.coccidautore.it/
---
Your home in Puglia
VILLA PETIROSSO
One level villa features 270 square metres of stylishly sparse interiors replete with two double bedrooms, one twin bedroom, a bunk bedroom, and two impeccable bathrooms.
A lush lawn filled with gorgeous olive trees sits in a one hectare fully fenced manicured garden replete with Mediterranean greenery. Cosy sunbeds stand beside the 10×5 metre refreshing pool. An outdoor shower is available for guests' comfort.
VILLA DELLA VERGINE
Experience three centuries of Apulian history in Villa della Vergine. Upon entry, a large living room and kitchen – well-appointed with the region's traditional furnishings – greets you with a vibe that oozes history and beautiful Italian craftsmanship
Only 2km from the gorgeous Castellana Grotte, Villa della Vergine is close to other picturesque points of interest such as Monopoli, Polignano a Mare and Alberobello.
---
Choose one of our fabulous luxury villas in Puglia or contact us to help you craft an unforgettable holiday!