Puglia comes alive in the summertime, and as always, the summer festivals Puglia has to offer in 2018 line up in Italy's enticing heel. Holidays to Puglia Italy aren't complete without soaking up the local culture, sampling the divine cuisine and enjoying the magical atmosphere which takes over the region during the long, blissful summer.
Whether you're planning a luxury Puglia holiday with the whole family or just a romantic escape for two, there is something for everyone when it comes to events and celebrations. Here's our pick of this year's top festivals in Puglia.
---
Summer Festivals Puglia, July
Santa Domenica in Scorrano: 5th July – 8th July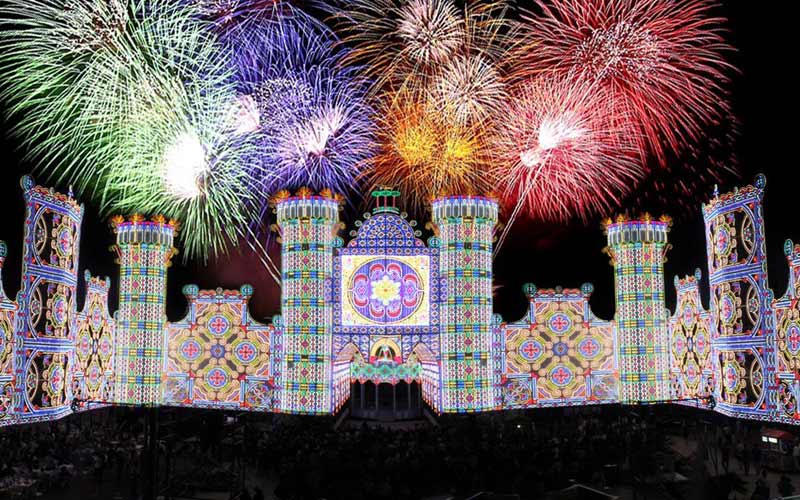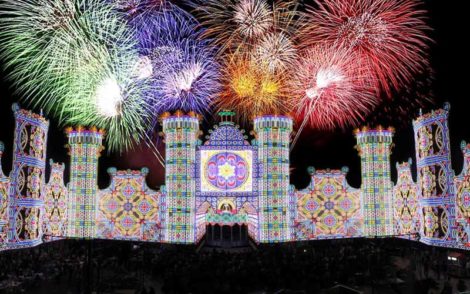 The Night of the Lights is an illumination festival you have to see to believe.
Breath-taking illuminated galleries are set up each year in honour of Santa Domenica, and they draw in the crowds in their thousands.
As one of the top summer festivals Puglia offers, don't miss this awe-inspiring display of lights and fireworks if your holiday in Puglia is at the start of July.
Do you want to stay close to Scorrano? Then book Masseria Quadril for a large group of friends and family!
---
Opera Festival in Valle d'Itria: 13th July – 4th August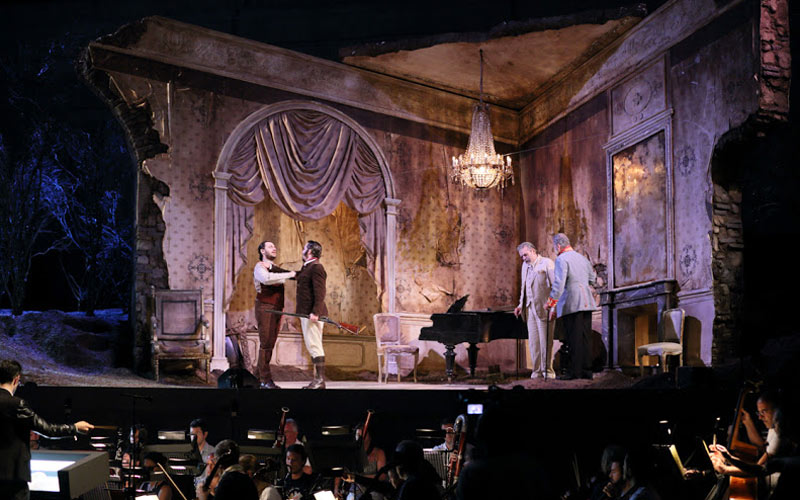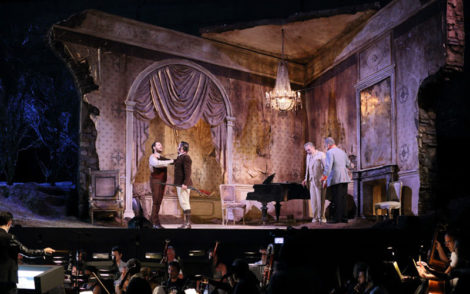 The Itria Valley Festival is a must for opera lovers. Now in its 44th year, this music festival always has an impressive line-up.
And it has therefore garnered international appeal. The main festival takes place in Piazza Ducale in Martina Franca, but other venues in the area will also hold special music concerts.
Are you ready to plan your holiday to Puglia and visit one of the enchanting summer festivals Puglia is so generous with.? Have a look at our superb villas in Puglia!
Photo courtesy of http://www.festivaldellavalleditria.it/
---
La Ghironda in Ostuni: 28th July – 30th July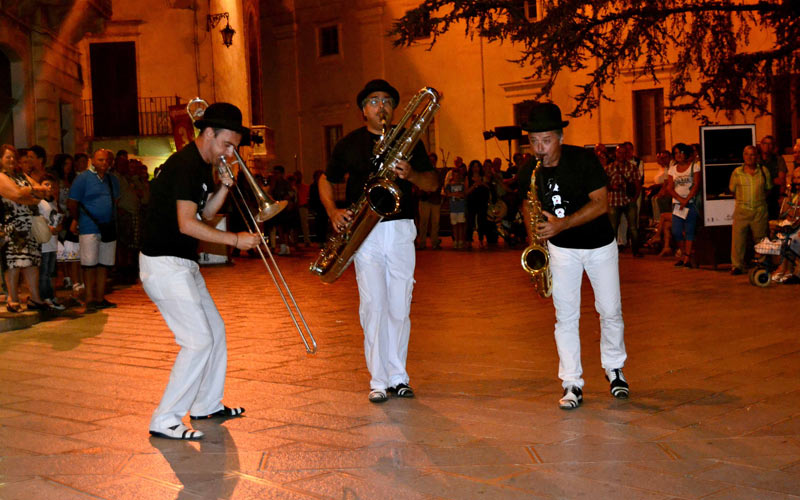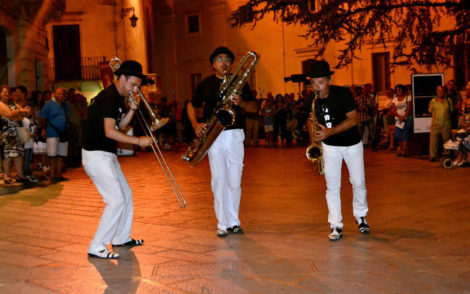 One of most enchanting summer festivals Puglia organises takes place in the picturesque Itria Valley.
Its main locations are the towns of Martina Franca, Locorotondo and also Ostuni.
As an international festival of art and culture, audiences are treated to performances of all kinds.
They can enjoy music, dance, puppetry and theatre, all brought together with delicious street food.
If you want to visit La Ghironada festival, then book a spectacular villa with pool for 8 guests: Villa Orchidea.
Photo courtesy of www.laghironda.it/en/
---
Summer Festivals Puglia, August
La Notte Della Taranta in Salento: 25th August – 26th August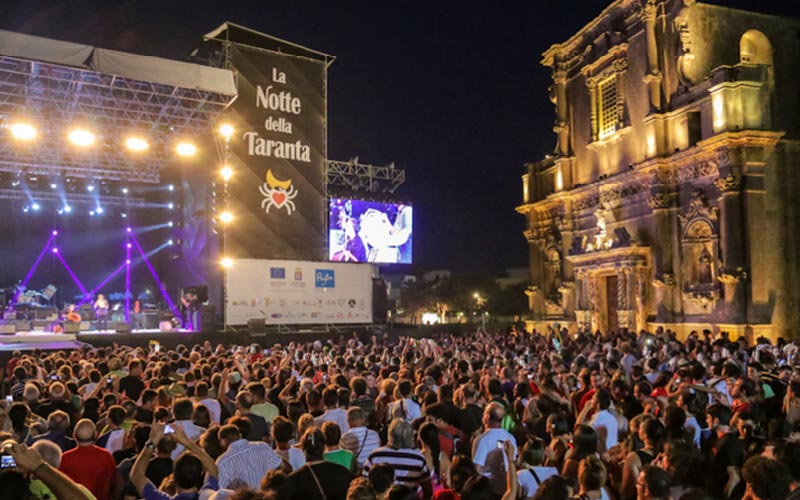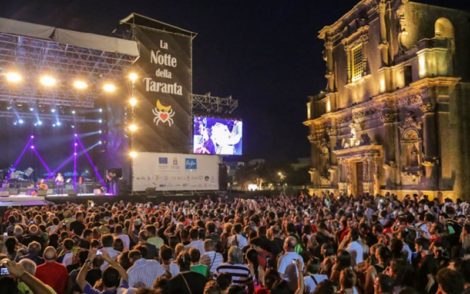 This is by far the number one summer event in the whole of Puglia, due to the fact it attracts almost 100,000 spectators!
It's one of Italy's biggest music summer festivals Puglia has and therefore unique in that it is dedicated to traditional culture and folk music.
The Night of the Taranta festival is all about music and dancing, with crowds dancing in the street to the infectious sounds of the jazz and rock orchestras.
Concerts span over 14 piazzas in different towns, with the main event taking place in Melpignano.
Photo courtesy of www.lanottedellataranta.it/en/
---
The Historical Parade in Oria: 11th August – 12th August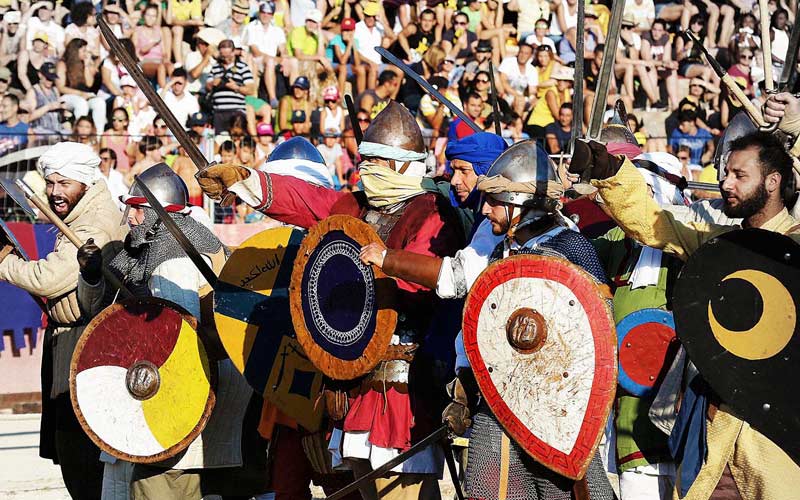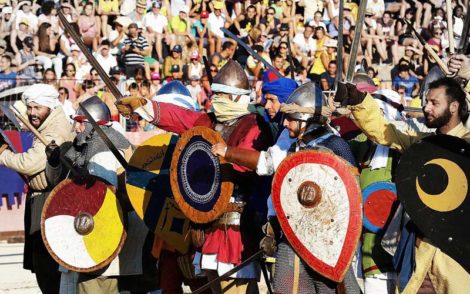 This event is a really fun way to learn about history, so it's a good one to bring the kids along to.
The Historical Parade of Frederick II and the Joust of the Boroughs captivates audiences with a huge street parade.
There, 800 people take part dressed up as nobles, knights, and also jesters.
The following day, characters in medieval costumes compete to win the Palio, with stunning stagecraft and impressive stunts.
Would you like to participate in the Historical Parade? Stay in Villa Amaranto and enjoy a truly unique experience!
Photo courtesy of www.torneodeirionioria.it