The Dolomites is a famous mountain range located in the northern Italian Alps. Made up of 18 peaks which rise to above 3000 metres and cover 141,903 hectares, the area provides some of the most stunning mountain landscapes anywhere in the world. Sheer cliffs vertical walls and a high proportion of deep, long and narrow valleys make the Dolomites a truly unique area that leaves a lasting impression on all that visit.
---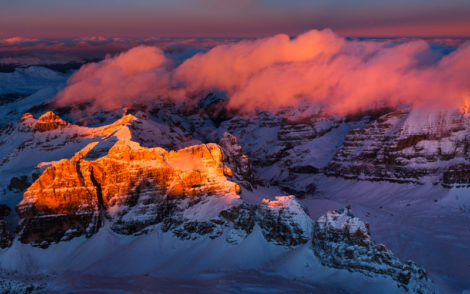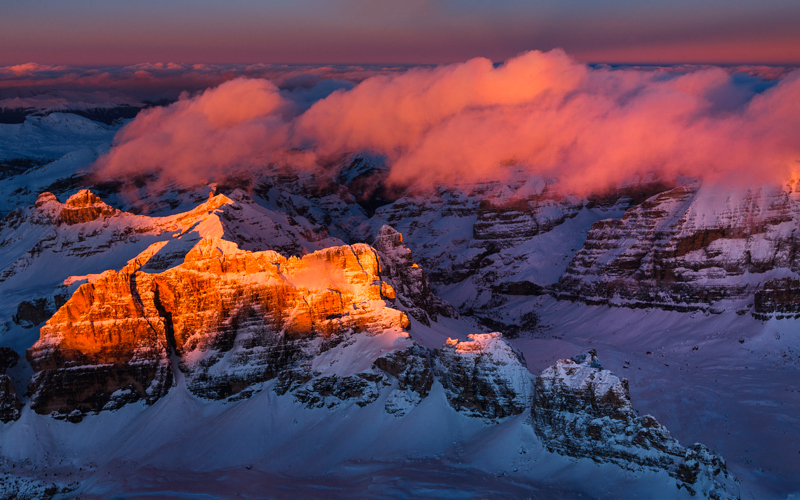 So much is the region a world-renowned destination for skiers, but it has also captured the attentions of the wider world. A unique and unspoilt landscape, it has been named a UNESCO World Heritage Site, thanks in part to its diverse, natural landscapes, as well as both their geological and geomorphological significance.
However as mentioned previously, the Dolomites are extremely vast, so choosing somewhere to visit can be difficult. But we've made it easy by counting down the four best places in the region to really give you a true, authentic taste of the Italian Alps.
Photo courtesy Cortina Dolomiti and Bandion
---
Cortina d'Ampezzo hosts skiing championships season-round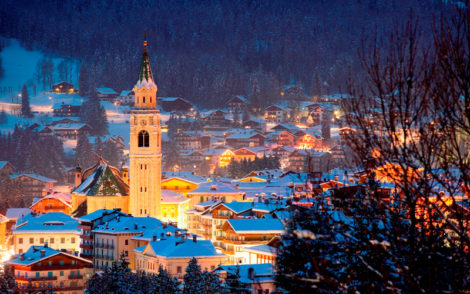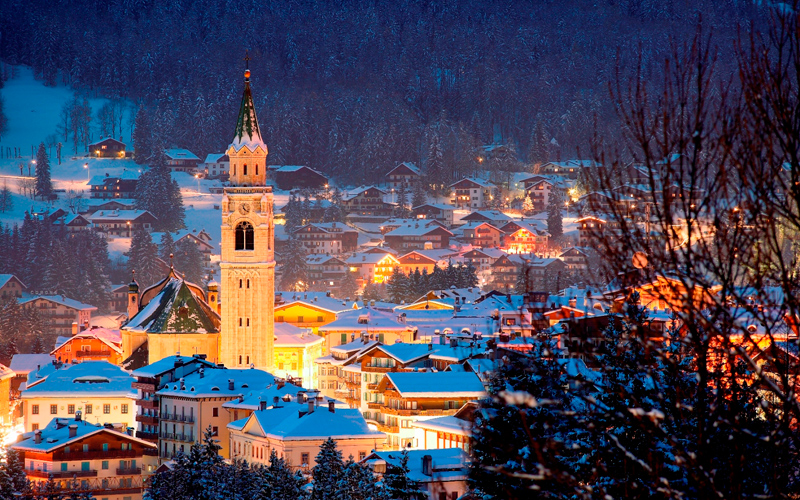 Whatever it is you're looking for, we can guarantee Cortina d'Ampezzo has it. One of the most popular destinations for skiers, Cortina d'Ampezzo is a snow-covered dream. Home to numerous skiing championships and racing competitions, there's plenty to do for those looking to perfect their moves. But there's also a lot more to Cortina d'Ampezzo than just winter sports. The area is steeped in history, which is celebrated by both locals and visitors, while those looking for relaxation have plenty of options thanks to the stunning array of restaurants and bars dotted around the resort. For those looking to spend, spend, spend, there's also an abundance of shops, all ready to kit visitors out with the latest threads.
Photo courtesy of www.bandion.it
---
Madonna di Campiglio is italy's most hip ski resort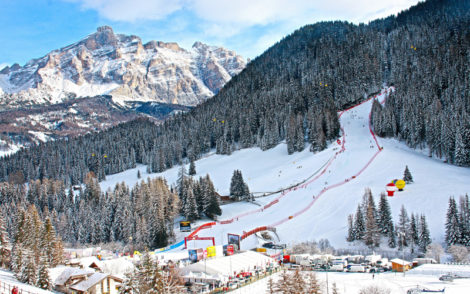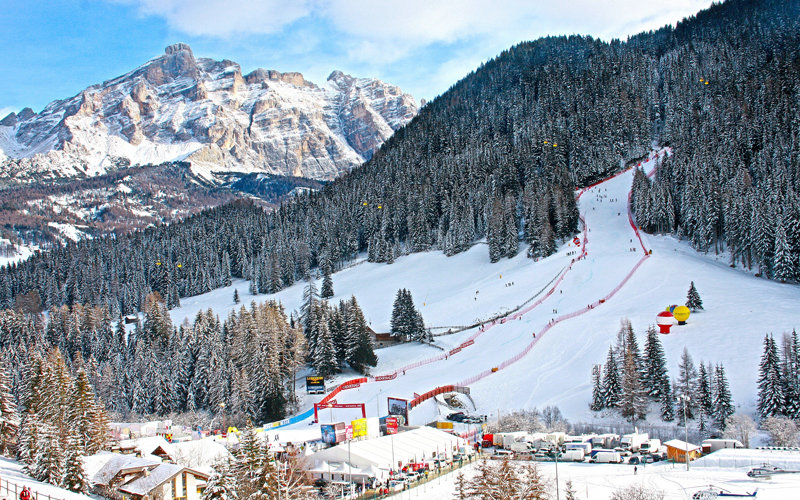 Widely known as Italy's most fashionable resort, Madonna di Campiglio is quintessential Italian through and through. The slopes themselves are widely spread out and connect the outlying villages of Folgarida and Marillev which just adds to Madonna di Campiglio's appeal.
The region packs a somewhat rustic and traditional charm and as a result, often looks like something out of a film set. There's plenty to see and do here, with foodies coming from miles around to sample some of the stunning cuisine on offer, while the unrivalled nightlife and shops bring those looking for something a bit different.
Madonna di Campiglio really is worth a visit for snow-lovers. Renting a luxury ski chalet provides the perfect base for exploring the snow-covered resort.
Photo courtesy of www.altabadia.org. Photographer: Freddy Planinschek
---
Marmolada boasts the highest mountain and some of the finest slopes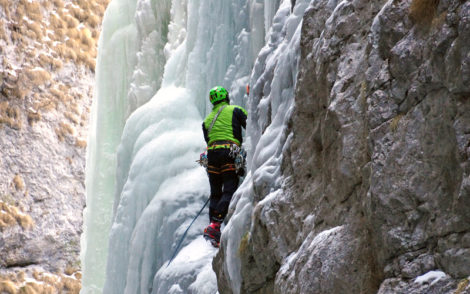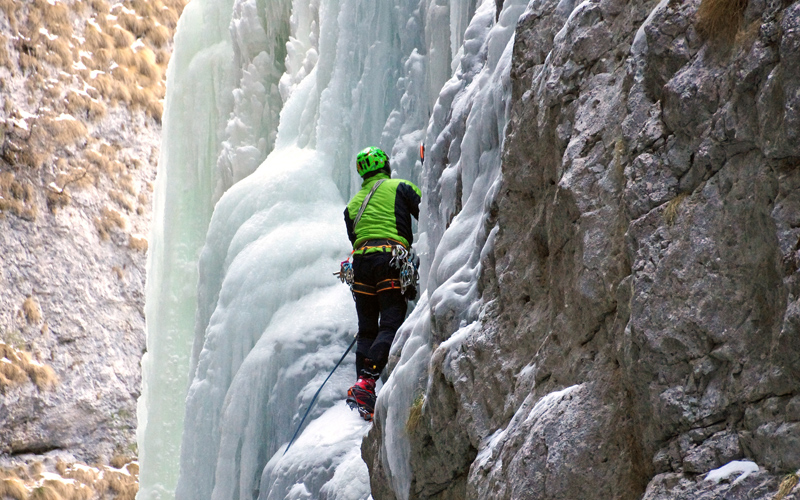 The highest mountain in the Dolomites, it's not hard to see why Marmolada is a UNESCO World Heritage site. As well as providing some of the best ski slopes in the world, the area is also popular with hikers thanks to the spectacular views of the Austrian Alps offered from the summits.
Just like the other resorts, there's plenty of places to unwind after a hectic day out and about, with some of the best bars and restaurants in the Dolomites right on the doorstep.
---
Val Badia is a remote ski resort, perfect for taking in the Italian culture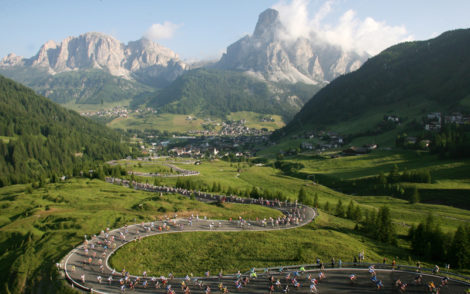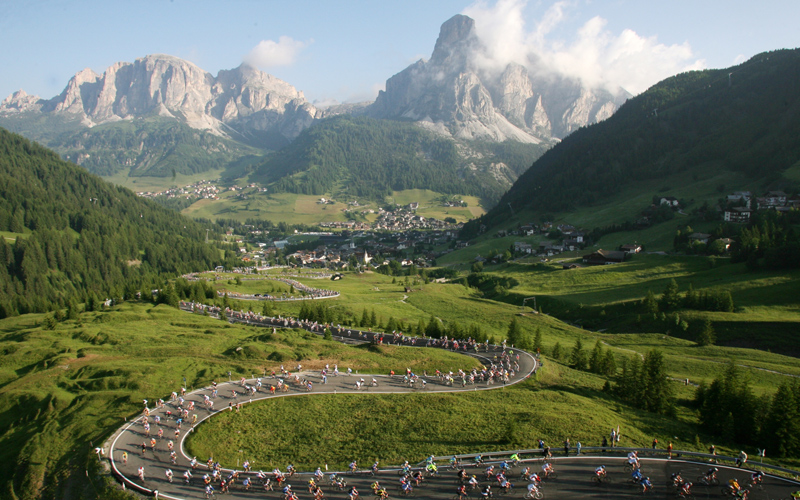 Despite being relatively hard to access up until the 19th century, the Val Badia valley is now one of Italy's best ski resorts, with millions of keen skiers descending to the area every year.
However it's thanks to its remote location that it has won over the hearts of some of the most dedicated skiers in the world. It boasts a unique charm, culture and character that isn't offered anywhere else in the world. But that's not to say the area is quiet; visitors can experience a vivacious mix of the Italian tradition alongside modern cultures in the ample bars and restaurants.
Photo courtesy of www.altabadia.org. Photographer: Freddy Planinschek
---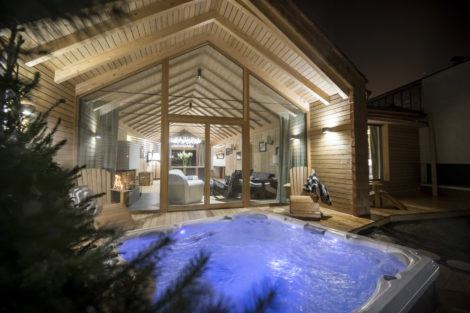 Our Chalet Raphael provides the perfect base for exploring Val Badia.
Which is your favourite destination in the Dolomites?