Italy traditionally produces a huge variety of cheese. Mascarpone cheese, goat cheese, scamorza cheese, burrata cheese… each region has its specialties of seasoned Italian cheeses and fresh cheeses, which should be consumed within few days after their production.
Puglia offers a vast choice of high quality seasoned and fresh cheese that can be bought in supermarkets, small local shops specialized in cheese or directly in the dairy factories (caseificio).
Many types of cheese of Puglia, such as mozzarella, are indispensable ingredients of the Puglian cuisine recipes.
---
Burrata cheese: a must try of Puglia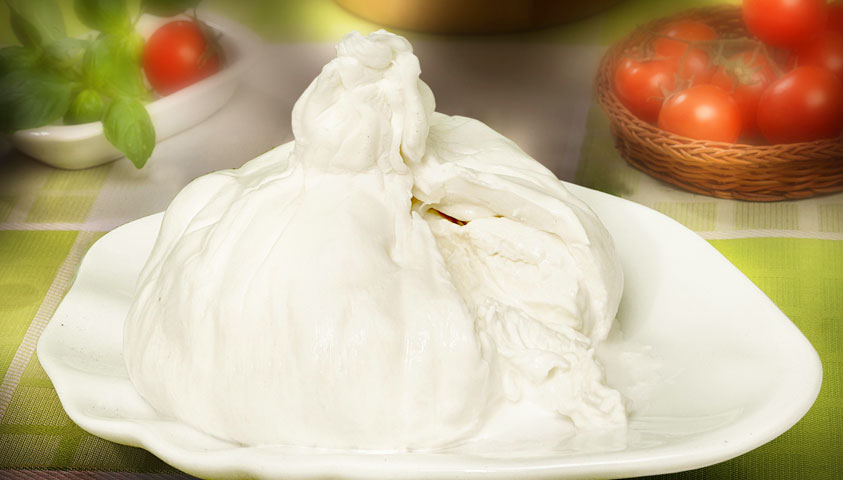 One of the most popular and renowned fresh cheese of Puglia is surely Burrata cheese. Burrata is made from whole cow's milk and cream (not goat cheese!) and it has sweet and buttery taste.This unique Italian cheese is made from mozzarella and cream and should be consumed within 1-2 days from production. The outer shell is solid mozzarella, while the inside contains both mozzarella and cream. It can be also made with buffalo's milk which gives it a stronger taste.
---
Caciocavallo: Italian cheese with a pleasant smell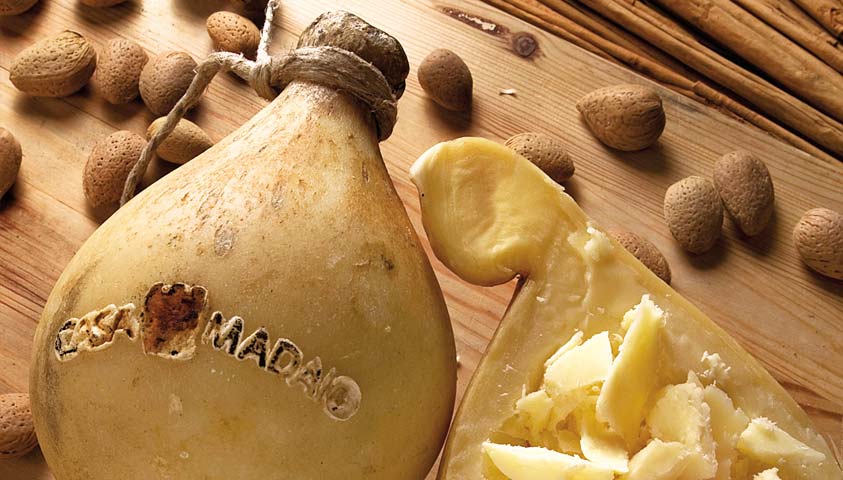 Caciocavallo is a typical cheese of Gargano area, in the North of Puglia. It is made from the milk of cows of Podolica breed, the breed of Ukrainian origin introduced during the barbarian invasions. There are two types of Caciocavallo Podolico: the one called "del Gargano" and Caciocavallo Silano DOP, which is also produced in Calabria.
The most valuable Caciocavallo are those with long seasoning and spicy flavour. Cacio is another kind of cheese made of sheep milk, sometimes mixed with goat milk. It has a cylindrical form,  with yellow crust that darkens as it matures, providing it with intense taste and pleasant smell.
A very delicate and fresh cheese, typical of the province of Bari, in Puglia, is Fallone di Gravina. It is made from sheep's milk mixed with 10-15% of goat milk and it should be eaten the same day of production.
Ricotta Marzotica has spicy taste and is often grated on pasta recipes to give them flavour. Giuncata is a soft and delicate cheese, with sweet taste and smell. Another strong and unique cheese of Puglia is Ricotta Forte, which is commonly used by melting it in tomato sauce with handmade pasta of Puglia: orecchiette and minchiareddhi.
Photo courtesy of Casamadaio.it
---
Pallone di Gravina and Canestrato: awarded Italian cheeses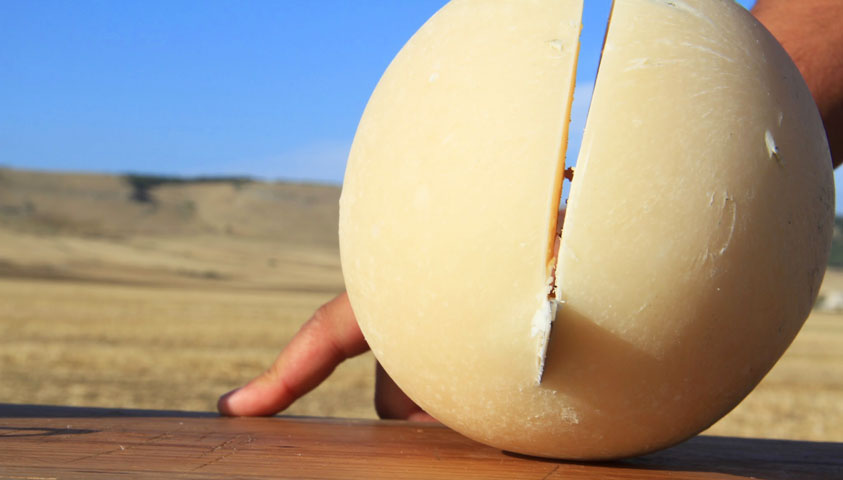 Pallone di Gravina cheese has been awarded with Slow Food recognition for its value in terms of agricultural diversity. This cheese can be eaten fresh, after about three weeks from its production but when seasoned for at least three months it acquires a pleasant note of spiciness. It is generally eaten in appetizers or in mortadella sandwiches.
Canestrato, a typical cheese of Foggia and Bari, has been awarded by DOP recognition (literally translated, a "Protected Designation of Origin") since 1996. It is made of sheep's milk and its process of seasoning lasts from 3 to 10 months. It is usually grated on top of first meals when it is well seasoned, or eaten fresh with broad beans, pears or raw vegetables in dip.
---
Cacioricotta: better alone or melted on pasta?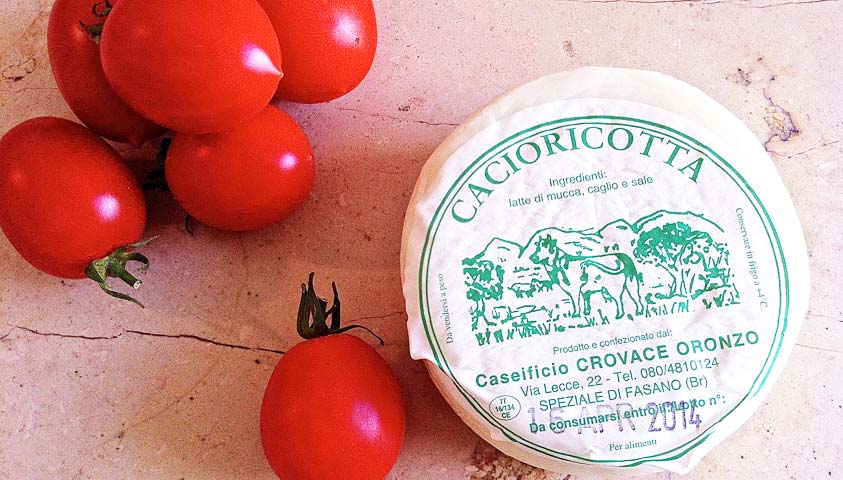 Cacioricotta, rich in taste and flavour, is the Pugliese way to the famous Ricotta. Cacioricotta can be eaten fresh as antipasto, used grated in several recipes such as meatballs when seasoned or added to fresh tomato sauce as condiment for pasta.
Photo courtesy of nuovastoria.wordpress.com
---
Another typical cheese of Puglia is Pecorino, which have strong odour and prominent spicy flavour. Scamorza, with its typical pear shape, can be consumed sliced in circular sections fresh, fried or to flavour pasta al forno (oven cooked pasta). Smoked scamorza, a flavourful seasoned cheese, is often used as starter.
Last but not least, Puglia is famous for the production of the one of the best mozzarella cheese in Italy. Mozzarella, also called Fior di Latte, is widely used cooked as basic part of some recipes such as cannelloni pasta, but it is also a gorgeous delicacy to be consumed fresh with tomatoes, Extra Virgin Olive Oil, pepper and basil, in the popular Caprese salad.
If you want to live the authentic Puglian magic of flavors, book your luxury villa now!