Puglia in Italy is the ultimate destination for families. Packed full of activities to keep kids and adults entertained from dawn 'til dusk, whether you choose to stay in a hotel or go for the ultimate Italian experience by staying in a Puglia villa with pool, Puglia family holidays will not disappoint any family member. Actually, your family will love it!
---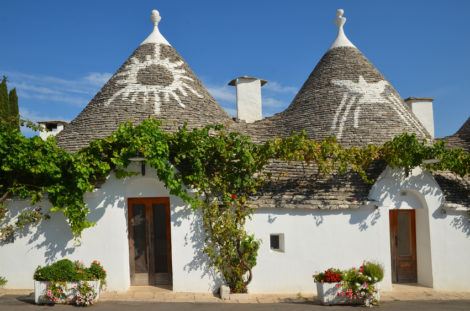 Do you know Puglia boasts 800 km of coastline and a unique natural environment? And what about fascinating castles, picturesque city centres, fantastic amusement parks and a lot of kid-friendly activities?
That's why we think Puglia Family Holidays should be in your top list! Read on to discover more reasons and insights.
---
Anyone Will Love The Amazing Puglia Weather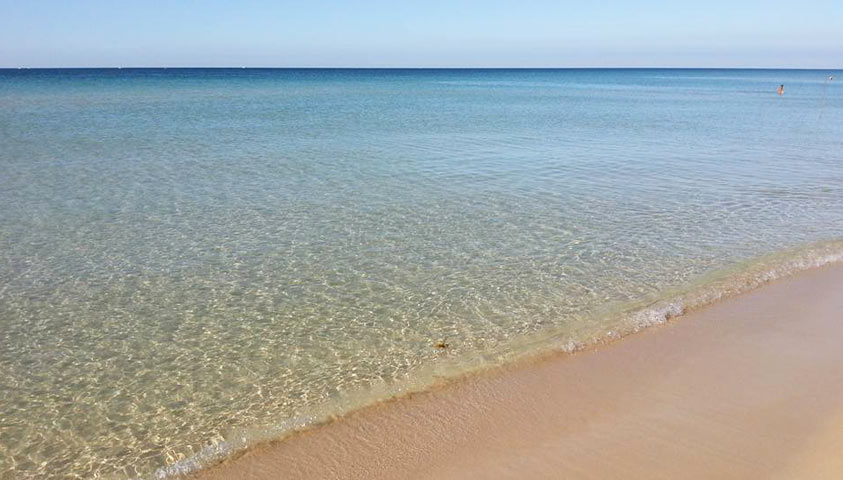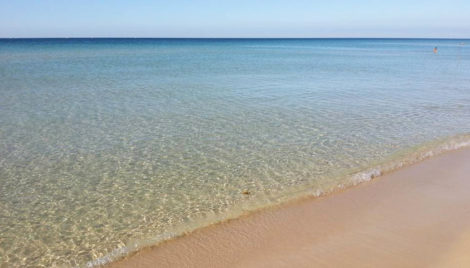 We all know Italy is famous for its weather, and Puglia is no exception. Warm in summer and mild in winter, Puglia has cemented itself firmly as a year-round destination. January and February boast the lowest temperatures, averaging out at 9 degrees.
Much higher than the almost freezing temperatures in the UK, Puglia seems positively Mediterranean. Spring is a great time to visit, as the average temperatures reaching 18 in May. July and August, with average temperatures of 24, are the hottest months, so they are the perfect time to book your Puglia family holidays. Learn more about Puglia Weather.
---
Puglia family holidays Activities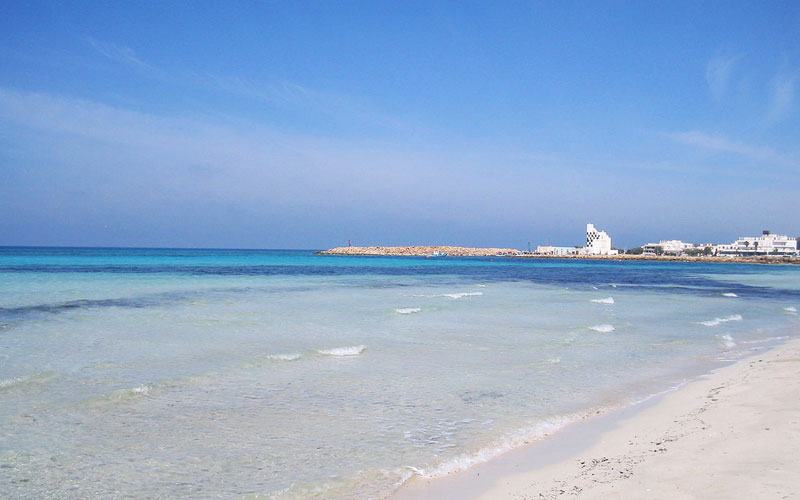 Puglia Beaches Are Breathtaking
Noted for being home to some of the most impeccable beaches in the world, Puglia's glowing white sand and crystal waters make it an attractive destination for anyone looking for a relaxing getaway.
Instantly recognisable by the lush green backdrop and rustic buildings nuzzled in the background, there have never been a more Instagram-worthy beaches than those in Puglia. Read more about the best Puglia kid-friendly beaches.
Do you know that due to their beauty, Puglia is becoming a trendy holiday destination for A-List Celebrities and VIPs?
---
Hugely Diverse Nature And Great Wildlife Parks
Most children love exploring and getting up close and personal with animals, and Puglia provides the perfect setting for this. Thanks to its warm climate, Puglia is home to some intriguing animals.
The Jonian Dolphin Conservation is a must-do for dolphin lovers when on Puglia family holidays, offering the opportunity to see dolphins in the wild. The Fasano Zoo Safari and Amusement Park is also worth a visit for animal-loving families, with tigers and monkeys just some of the highlights.
---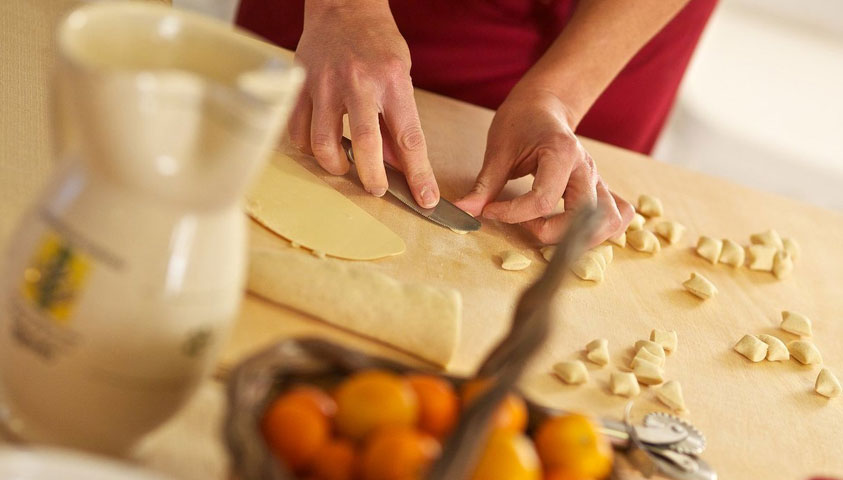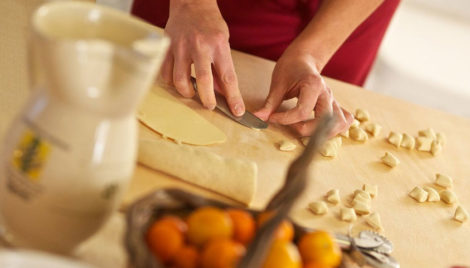 Puglia Cookery Classes And Kids Workshops
Italians love food, and so do kids, so it's a match made in heaven. Children love getting their hands dirty and learning all about Italian cuisine. There's a handful of cookery classes  ideal for children and adults alike on their Puglia family holidays.
The 'Lezioni di Cucina Salentina' cooking experience is ideal for the whole family, while a number of cheese workshops offer classes to show children how to create the much-loved, stringy cheese, mozzarella.
---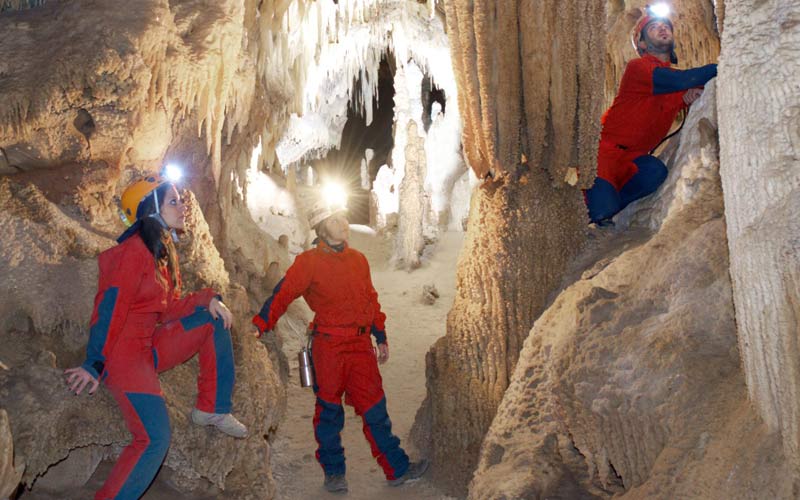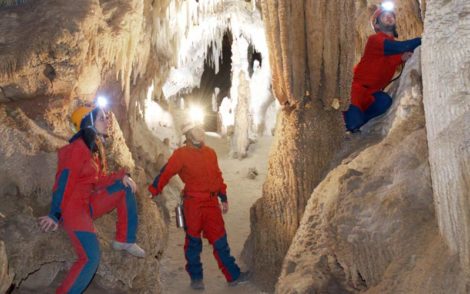 Amazing Natural Wonders
The Castellana Caves provide a fantastic talking point for families. Accessible by a walking tour, the caves are a must-see attraction.
An enchanting example of karst landscape, the limestone-dominated areas offer little to no surface water as the water is absorbed by the earth. As a result, the rivers flow underground, deep inside the caves. Inherently spectacular, stalactites and stalagmites combine to form unique patterns that really take kids' breaths away.
Discover more Puglian caves, by reading our dedicated article.
---
Rent A Villa for Perfect Puglia family holidays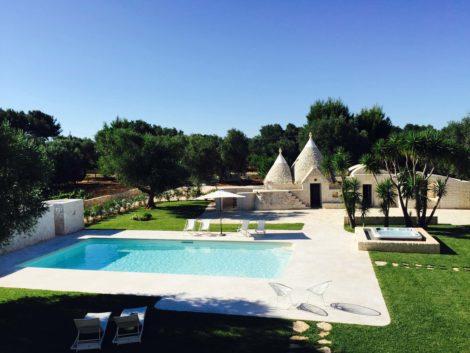 Why should you stay in a villa with Aria Journeys?
At Aria Journeys, we have a wealth of experience working with travellers looking for the perfect Puglia family holidays. Offering privacy, space, and the ultimate in home comforts, our villas in Puglia offer an unrivalled and unique experience.
Our large villas provide the ultimate base for families wanting to spread out and enjoy the Italian way of life. All offering something a bit different, each villa has its own unique quirks.
---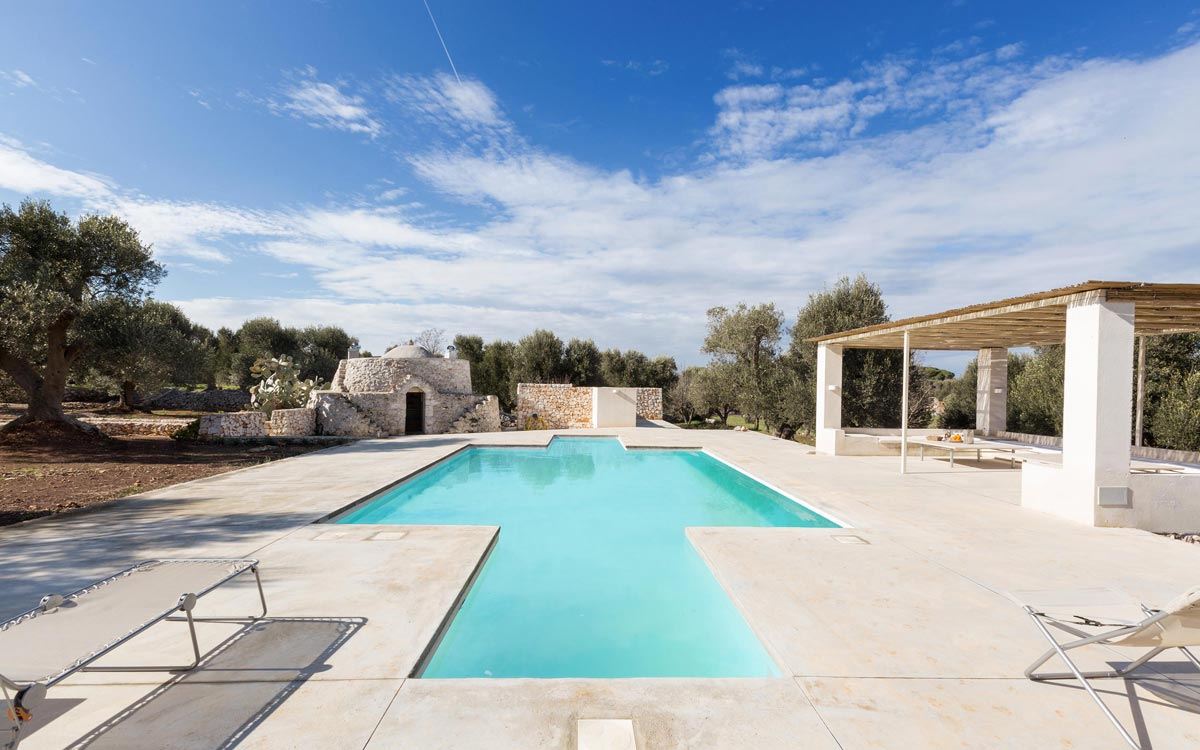 Our Exclusive Puglia Villas With Pools
Every one of our luxury villas in Puglia comes with a swimming pool and private garden, perfect for getting the whole family together in the warm evenings and making the most of being away.
Our team can help you build your own holiday experience. With connections with trusted local providers, we can arrange trips and excursions to suit your needs and interests to provide you with a true Puglia experience.