DISCOVER OUR TOP 6 MUST-EAT RECOMMENDATIONS FROM THIS AREA.
Let's explore some of the best places in Puglia through their food specialities. Every savvy traveller visiting Italy is eager to discover the most typical food of the cities they visit.
Considering how rich and creative the cuisine of Puglia is, it is difficult to choose only one recipe for each city of Puglia. However, we have tried to point out the most traditional and tasty delicacies for some of the most popular holiday destinations in Puglia.
---
1. In Bari, try Orecchiette con le cime di rape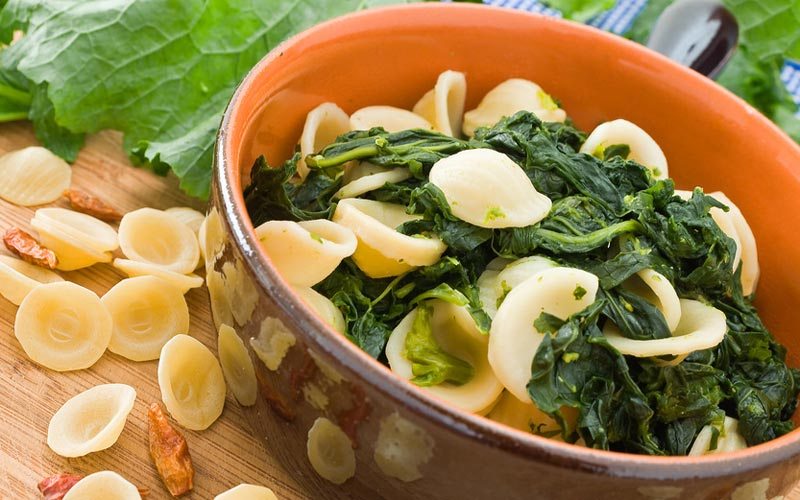 Orecchiette con le cime di rapa – handmade orecchiette pasta with turnip tops – is definitely the most iconic food of Puglia.
Orecchiette – literally "small ears" – is a shape of pasta dating to around 1500. It's particularly ideal to accompany vegetables chopped in rough pieces.
The recipe of Orecchiette con le cime di rapa includes garlic cloves, red chilli, anchovies, turnip tops and pecorino cheese.
In order to taste it at its best, you need to visit Puglia in winter, when turnip tops reach maturation.
---
2. Pasticciotto: the must-eat pastry in Lecce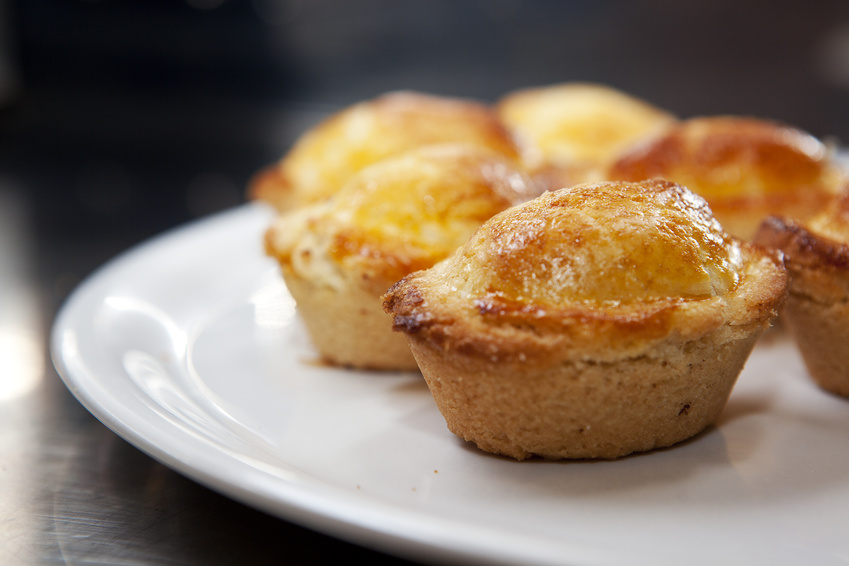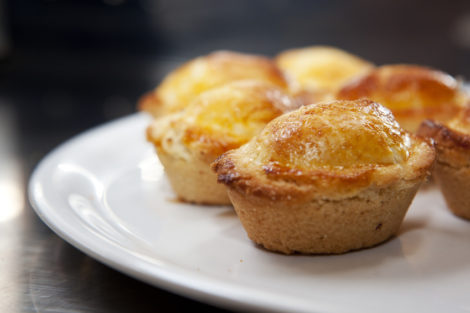 When visiting Lecce, it is a must to go for a pasticciotto Leccese, a heavenly tasty dessert made of shortcrust pastry, filled with custard and baked in the oven.
Pasticciotto can be found in all pastry shops of Salento, the southern part of Puglia.
If you happen to be a Nutella fan, then you will certainly appreciate a brown pasticciotto, with cacao added to the pastry and a layer of Nutella under the custard.
Can you already feel the irresistible, mouth-watering taste of a freshly made pasticciotto, one of the best food of Puglia?
---
3. Cheese and Meat makes Bombette from Alberobello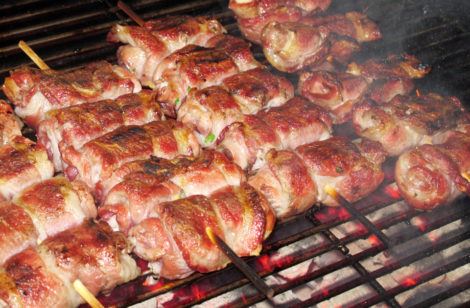 Alberobello, the fabulous city of Trulli, is one of the most iconic places of Puglia – and a UNESCO Heritage Site. After an enjoyable walk in-between its fascinating narrow streets, you might want to try bombette di Alberobello.
Bombette di Alberobello is rolls made of pork meat, filled with a small piece of caciocavallo cheese (see below), salami, salt, pepper and parsley.
Fixed by a toothpick, they are strung on a skewer and roasted on a barbeque. Unbelievably delicious, they are crispy and juicy at the same time.
Photo courtesy: www.repubblica.it
---
4. In Bari, don't miss the Tiella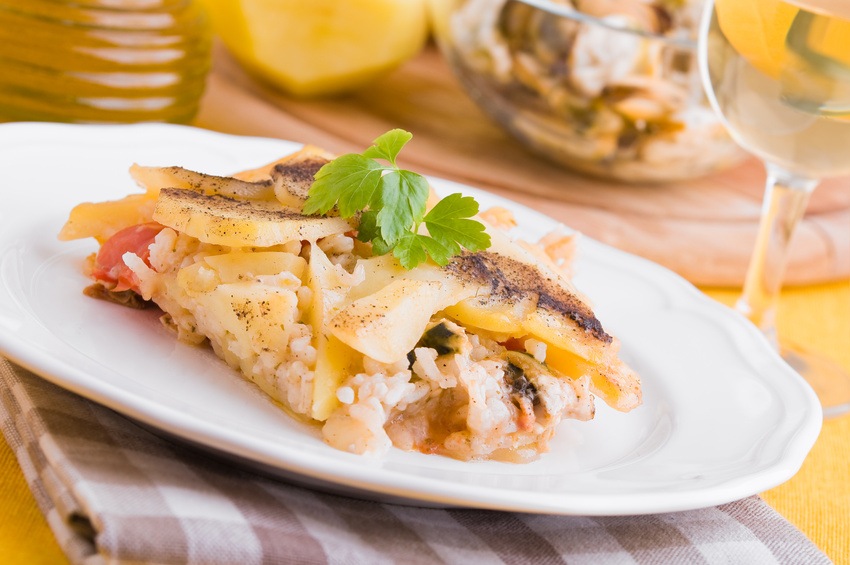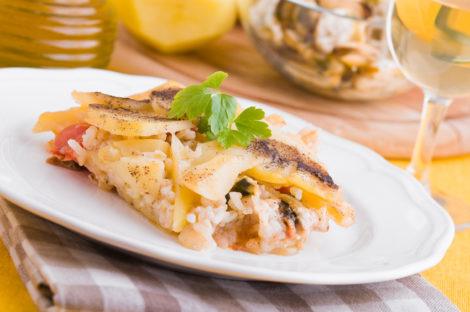 Tiella Barese is a traditional meal which is still very popular among locals and tourists thanks to its unusual combination: rice, potatoes and mussels, baked in the oven.
The word 'tiella' comes from the name of the traditional baking pan: a large bowl with a clay bottom.
The presence of tomato, oregano and onion, makes the tiella Barese a colourful and flavoursome recipe of the area and surely one of Puglia best foods.
---
5. Altamura: simply one of the best breads in the world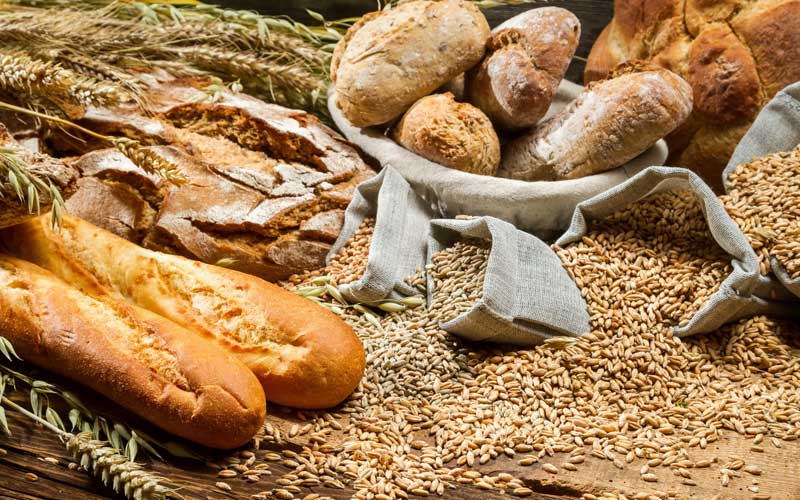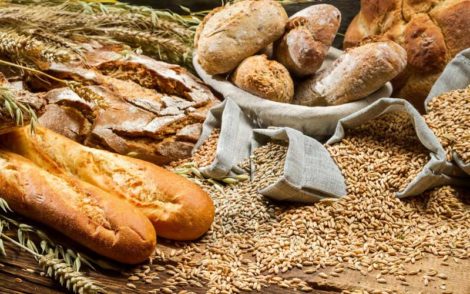 Altamura, a lovely town in the center of Puglia, is famous in Italy for its delicious bread. Made of durum wheat flour cultivated in Altamura, it has a round shape, a massive size and is characterised by an external crust of 3mm in thickness, which guarantees long lasting, and soft crumb.
Its roots date back to the Roman times, as the Latin Poet Horace wrote about a bread made in this area of Puglia as 'the best bread of the world'.
In 2003, Pane di Altamura was granted DOP status (Protected Designation of Origin). Among about 1,000 varieties of bread produced in Italy, Bread of Altamura is the only awarded one.
---
Watch Jamie Oliver's video about Altamura Bread
---
6. In Gargano area, taste Caciocavallo podolico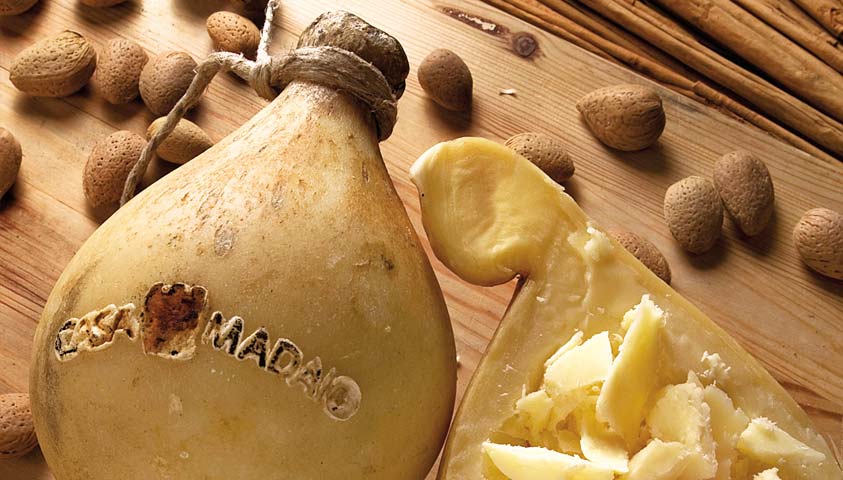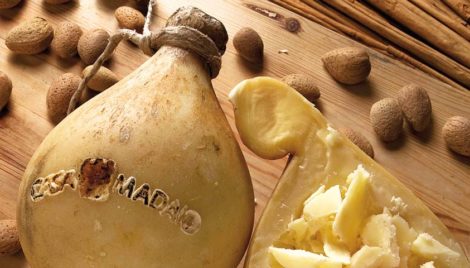 The area of Gargano, in the north of Puglia, is known for a variety of cheese called Caciocavallo podolico del Gargano. It is made of milk taken from Podolian cows, a selected kind of cows which produce very little milk just in some periods of the year.
Caciocavallo podolico del Gargano is consumed seasoned. The ageing lasts from some months to six years in order to achieve its unique taste, varying from delicate to strong.
---
Puglia: The ultimate foodie experience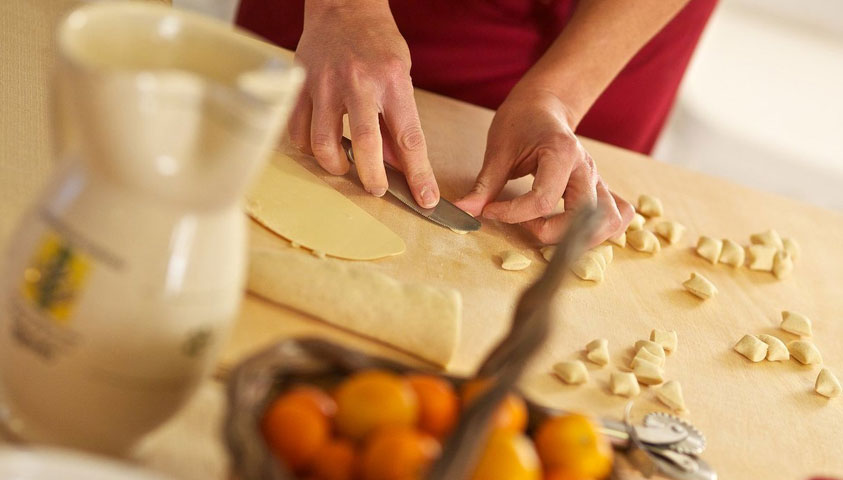 Discover Puglia by following the route of its typical foods.
You will never get bored, as each city and even the smallest towns of Puglia have something delicious to offer.
The authentic Pugliese cooking traditions hold a lot of tempting surprises, able to conquer even the most exigent foodies.
---
Get a Puglia luxury villa with private chef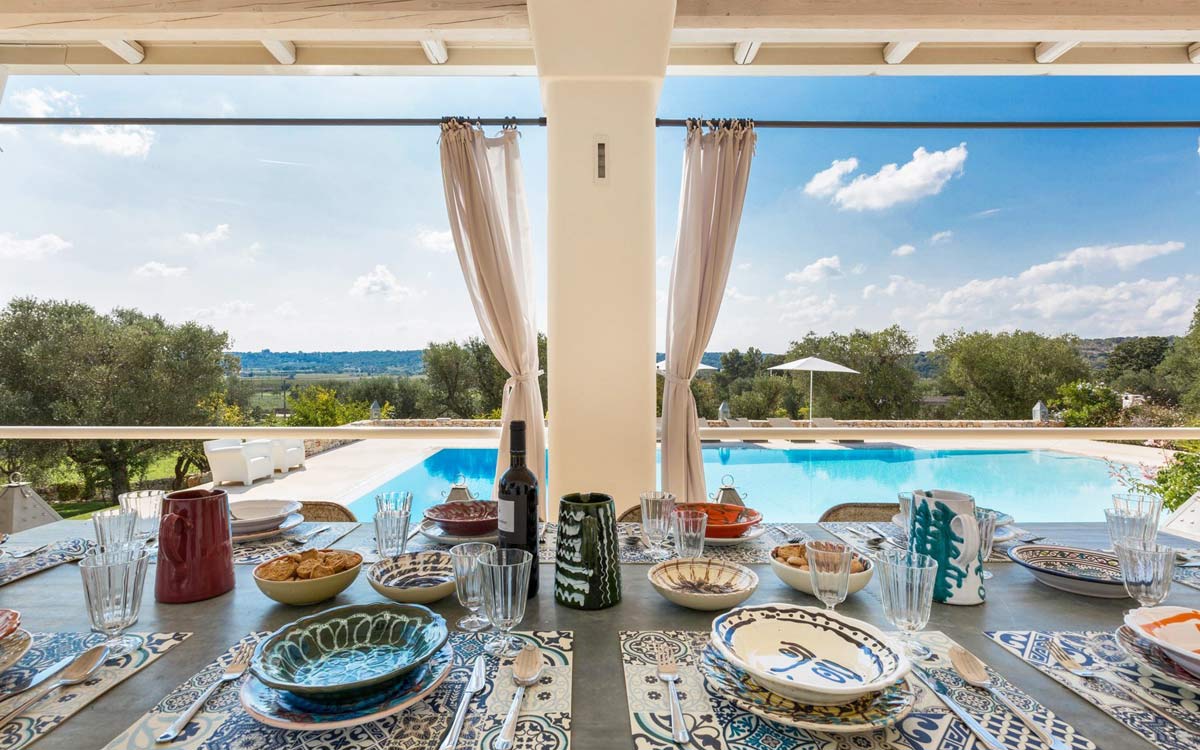 Can't wait to try the Puglian cuisine? Rent a gorgeous villa in Puglia with us and enjoy it in full glory!
We can arrange for a private local chef to come to the villa to cook for you. Can you imagine a better way to enjoy Puglia best food?
Have a look at our charming Puglian holiday homes and book your next holiday in Puglia with us.
On the right end, Villa Filippa, accommodating up to 12 guests
VILLA TORI
This one-level villa in Puglia features a 100-square metre interior that nestles two delightful double bedrooms and one flawless bathroom sheltered underneath an arched ceiling built from authentic local stones.
The crystal clear 5×3 metre pool lies near the main house and offers guests unbridled opportunities to bathe under the Puglian sun thanks to the serene sunbeds that surround the pool.
TRULLO MONACO
This attractive trulli villa can comfortably host up to 4 people.
No expense has been spared on the conversion of this stunning trullo into a beautiful Puglia holiday villa.
This attractive trulli villa is nestled in the Puglia countryside surrounded by vineyards and olive trees. The nearest town is Locorotondo, where you find a chemist, post office and supermarket. The ancient city of Martina Franca is 10 km away and the beach is only 19 km away.
Choose one of our fabulous luxury villas in Puglia or contact us to help you craft an unforgettable holiday!