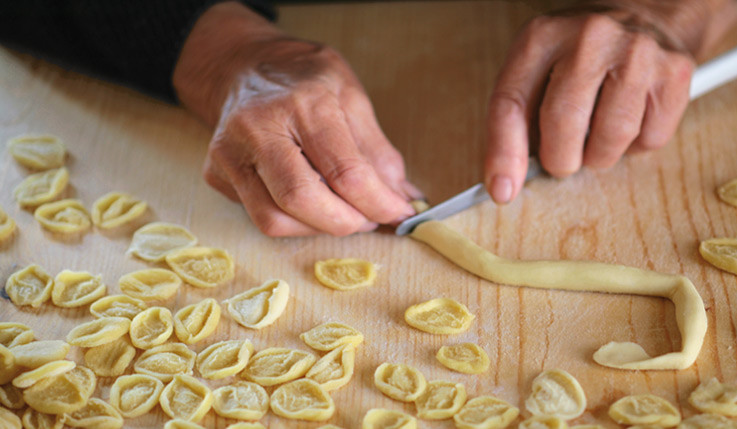 Pasta: The Queen of Puglia Cuisine

Italy is worldwide renown for its cookery tradition and for boasting plenty of slow cooker recipes. Since ancient time Puglia Italy has been the kingdom of wheat, the base of Mediterranean cuisine, where pasta is one of the most important recipes.
Indeed, pasta is in the centre of the Italian cuisine, of slow cooker recipes and it is the queen of the table in the South of Italy in general and Puglia in particular.
Even if today industrial production of pasta is vastly spread all over the world, Puglia still preserves the traditional production of handmade pasta, the base ingredient of several delicious pasta recipes.
---
Orecchiette: The Icon Of Puglia Worldwide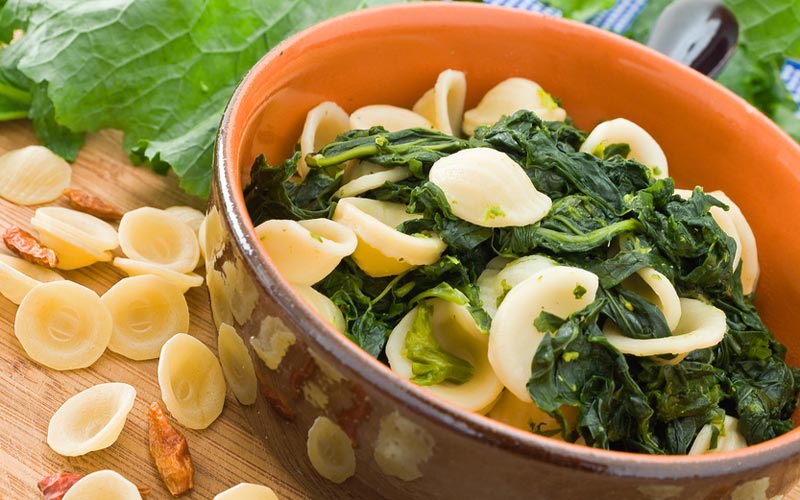 The most renowned example of typical traditional handmade pasta of Puglia is certainly orecchiette. The meaning of the Italian word "orecchiette" is small ears, due to the their shape. The cavity of orecchiette seems to be designed on purpose to retain the taste of the sauce.
It is impossible to resist to two of the most popular pasta recipes of the typical cuisine of Puglia:orecchiette con le Cime di rapa (with turnip greens) and orecchiette with tomato sauce and Ricotta Forte cheese. Apart from these famous combinations, there are plenty of flavorful slow cooker recipes with a lot of tasty ingredients.
---
Ciceri & Tria: The Perfectly Balanced Meal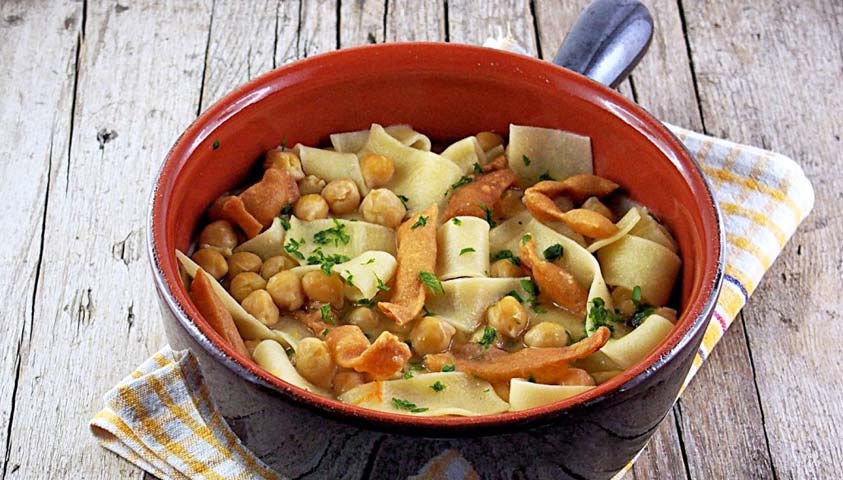 Among traditional and rural pasta slow cooker recipes of Puglia we find ciceri e tria. Tria is a sort of handmade noodles that, together with ciceri (chickpeas), forms a kind of soup.
Ciceri e tria is a unique slow cooker recipe for its way of cooking too, as part of tria is cooked in the traditional way, in boiling water, and another part of it is fried.
This combination of ingredients, which contain carbohydrates and proteins are a portion of healthy and balanced food.
---
More Pasta Shapes For More Pasta Recipes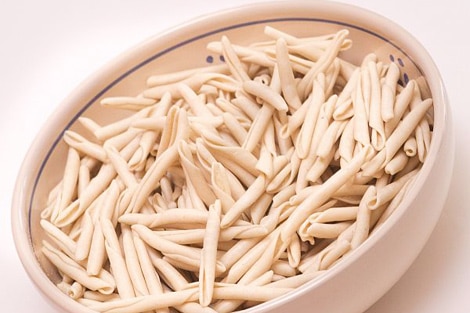 Minchiareddhri is another very typical kind of handmade pasta with a cylindrical shape, made of wheat or barley flower.
It is often flavoured with orecchiette and Ricotta Forte cheese and it is one of the most famous handmade pasta recipes of Puglia.

---
Make your own handmade pasta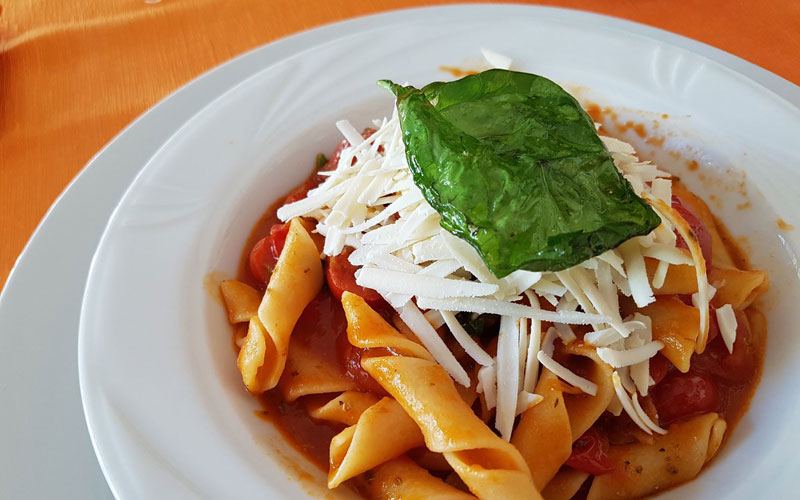 Sagne 'ncannulate (rolled fettuccine) is a long twisted handmade pasta very common in Puglia. It's typically combined with tomato sauce with or without meat (stew, meatballs or chops) and Ricotta cheese for delicious handmade pasta recipes
Do you want to learn how to make handmade pasta recipes and many other Pugliese slow cooker recipes? Take an exciting – and so, so tasting – Pugliese cooking class in Puglia!
---
Learn more about Puglia Food and slow cooker recipes ingredients like greens and vegetable of Puglia, the world-famous extra virgin olive oil and some of the most amazing food traditions of Puglia such as:
– Easter Sunday lunch
– Saint Joseph's tables
– Christmas meal in Puglia