Travelling in an ancient and so unique Italian destination for your Puglia luxury holiday, you may want to immerse into region's culture and traditions, to discover the local identity and to live the way natives do.
When it comes to Italy, everyone knows that discovering the food and wine culture of a place is both an exciting and enjoyable travel experience and the most authentic and fast way to understand the local culture.
---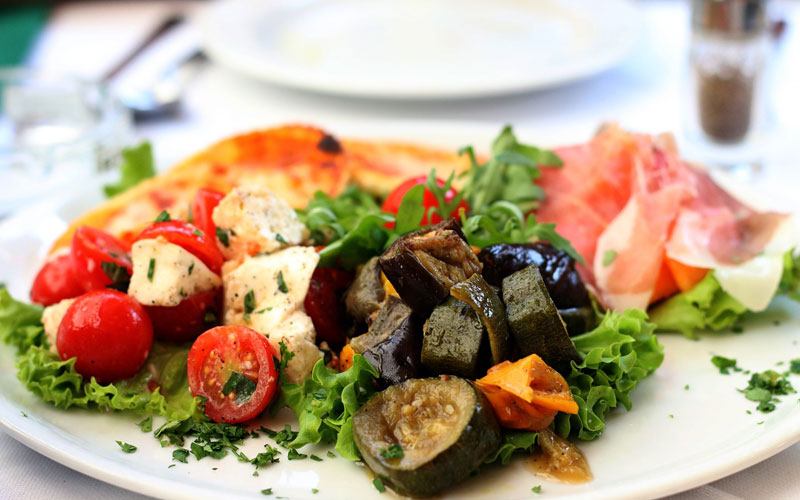 This is especially true in southern Italy and Puglia, where cooking, drinking and eating have a strong social value.
That's why, enjoying an experiential holiday in Puglia, not just means learning about Puglia food and wine culture, but involves deeper habits, traditions and ways of living of the locals.
Here we would like to share with you some tips on local culinary traditions and authentic ways to explore Puglia's exquisite food and excellent wines.
---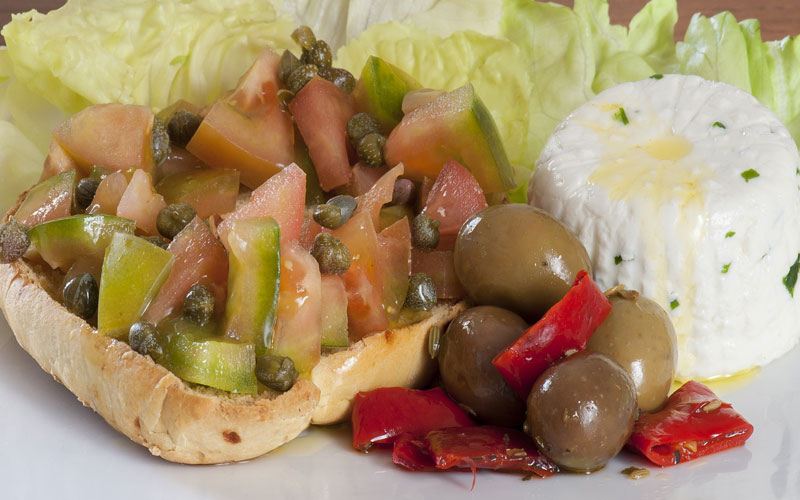 Whether you are going to dine in a restaurant or you are invited for a dinner by natives, you will be amazed by the amounts of starters, 'antipasti' in the Italian language, traditionally served in Puglia.
Be sure to try a little bit of everything, as many appetizers are typical of Puglia and you won't try them anywhere else.
Sample  Puglia's tasty antipasti: from typical 'pittule' (fritter), to 'pitta di patate' (vegetable pie), local cheese as fresh mozzarella, octopus stew and marinated anchovies to traditional raw seafood platter, fish carpaccios and tartares, fresh seafood salad and bruschettas.
Are you already feeling sated? What a mistake! Antipasti are just the beginning of a proper Apulian lunch when on holidays in Puglia.
---
Buy The Freshest Seafood From Fishermen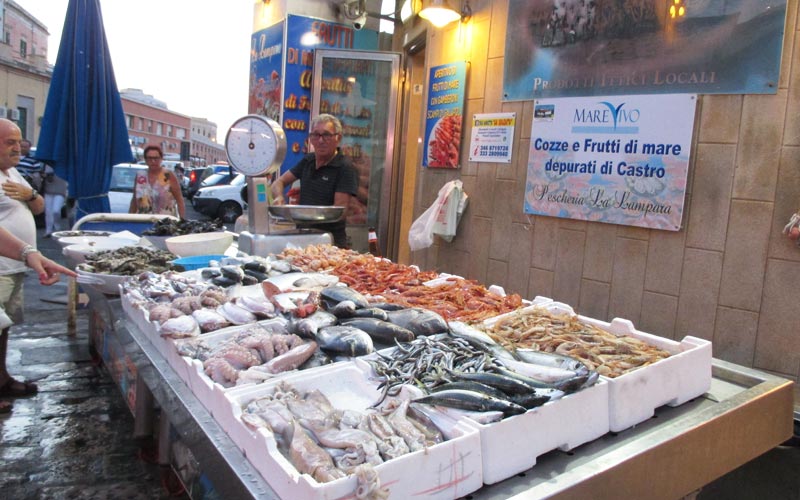 Puglia is a heaven for those who appreciate fresh sea products. Locals use to buy fish and seafood directly from the fishermen at the harbour, once they are back from their fishing trip.
Generally speaking, Puglian people reach the harbour without a recipe in mind… they let the freshest seafood inspire them!
---
Taste Puglia's Authentic Seafood Dishes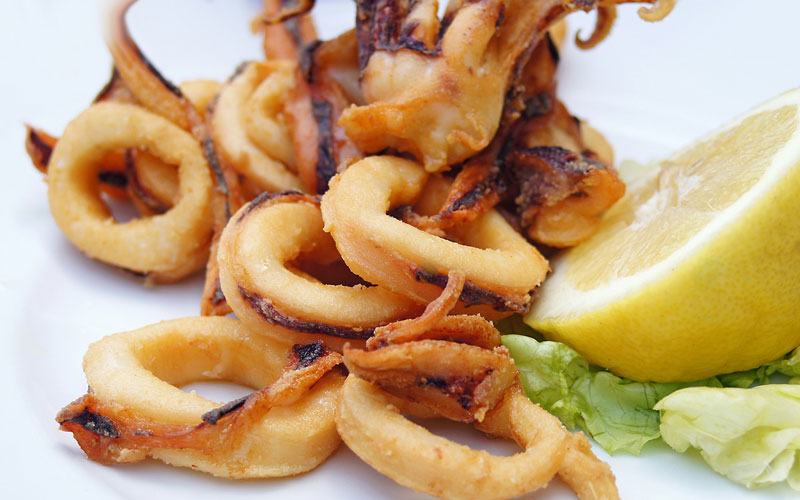 Whether you prefer it raw or cooked, local cuisine of Puglia has a huge variety of recipes to offer. One of the most popular Apulian meals is fried shrimps and squids, in Italian – frittura di gamberi e calamari, which mouth-watering aroma you will smell everywhere you go in Puglia.
Get in touch with the true essence of the Puglia's culinary art, tasting the best fish of the Mediterranean sea: from lobsters, langoustines and oysters to shrimps, squids and sea urchins.
---
Prepare Handmade Pasta For Sunday Lunch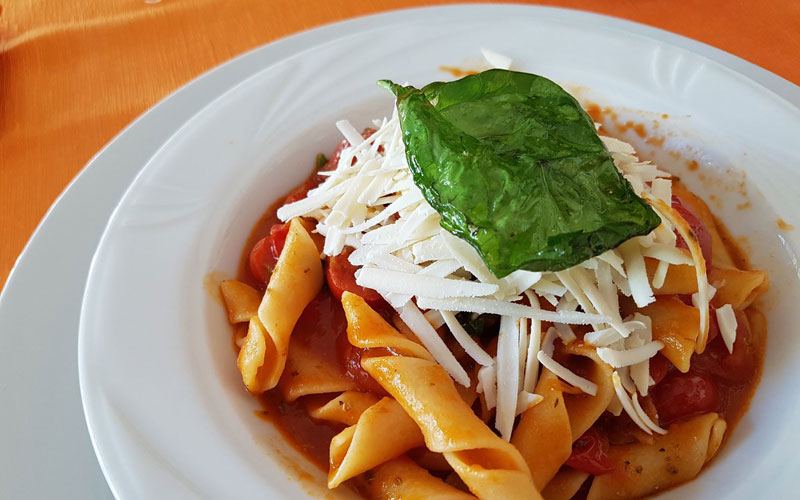 Handmade pasta recipes are the main character of Apulian tables. If you want to eat like a local while staying in a luxury holiday villa in Puglia, you need to prepare handmade pasta as the tradition of making handmade pasta at home is particularly common in many families of Puglia.
Very often, Sunday lunch in this region of Italy is made of fresh slow cooker recipes prepared at home by an Italian mamma. Whatever shape and flour you choose, none of the handmade pasta recipes will leave you indifferent.
You may opt for Minchiareddhri (pasta of a cylindrical shape), Sagne 'ncannulate (rolled fettuccine) or the most famous and popular type of handmade pasta in Puglia: Orecchiette(pronounce 'orakyatta').
Orecchiette become a masterpiece of Puglian slow cooker recipes in combination with turnip greens or ricotta forte cheese.
---
Use Extra Virgin Olive Oil Everywhere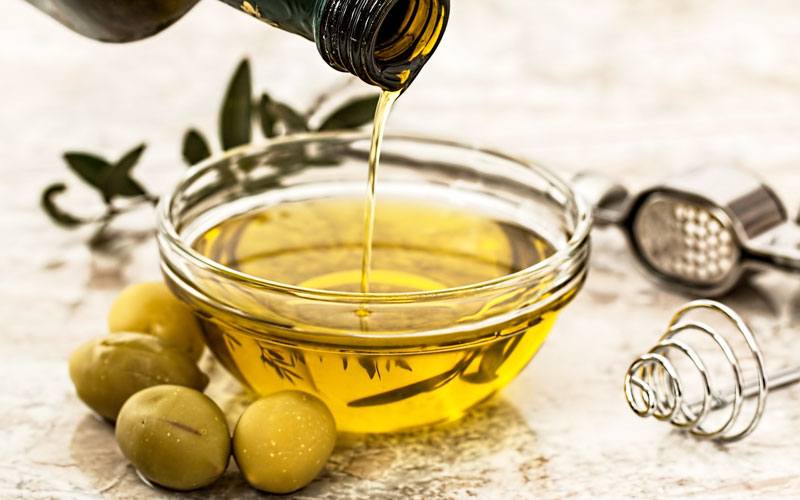 If you want to live and eat like a local in Puglia, you don't have to use oil, neither olive oil, but just Extra Virgin Olive oil. Puglia has about 60 million of olive trees which strongly shape the Apulian territory and the local culture. In fact, several families in Puglia own some or many olive trees and take pride in making their own extra virgin olive oil.
That's why in Puglia, when the time of olive harvesting comes, you will hear many natives talking about the harvest and the 'grade' of their oil. People of Puglia use the extra virgin olive oil in nearly all the recipes they cook, whether it is antipasti, meat, fish, pasta or dessert.
This 'green gold' is so common in Puglia that the locals just call it 'oil', implying 'extra virgin olive oil'. Discover more about Extra Virgin Olive Oil of Puglia.
---
Book a special experience while on holiday in Puglia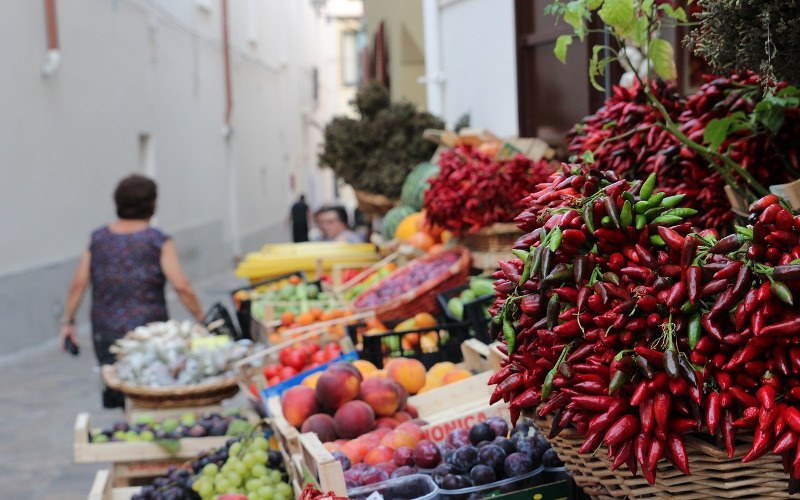 Following our instructions on how to eat like a local in Puglia, foodies and Italian cuisine enthusiasts will totally immerse in a new world of food pleasures, experimenting new ingredients and savoury combinations.
To make your stay in Puglia Italy memorable, you can fine-tune your skills about Puglia food and wine. Here some exciting experiences for you:
– Apulian cooking class, where you will learn how to cook handmade pasta besides many typical Puglia slow cooker recipes.
– Extra virgin olive oil experience, learning the ancient and current harvesting techniques and experiencing an extra virgin olive oil tasting
– Buffalo mozzarella workshop, to discover the origin of this Italian famous cheese.
Stick to our suggestions and enjoy fine eating in Puglia like a local!